There are few things in fundraising or business that are associated with more hype and perceived barriers to entry than analytics right now.
The benefits can be remarkable and easy to see once you know about them, but lots of folks are nervous to get started because it seems like a jungle with a potentially expensive downside.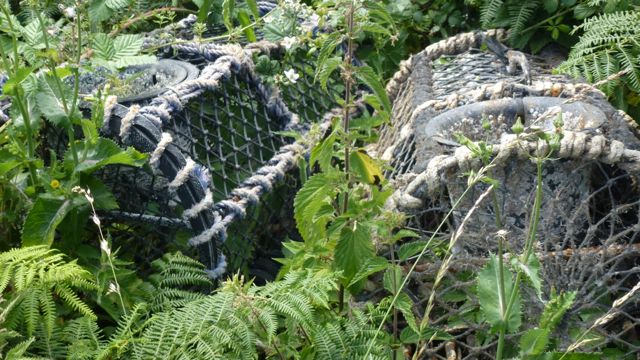 But it's worth getting down into the weeds, even a little bit, to avoid missing out on the gold trapped in your data, waiting to be discovered.
So to illustrate some of the benefits, I thought I'd highlight just four of the many ways that analytics can impact your fundraising success immediately. Here are a few areas where analytics really shines:
Identification: Where are the real gems?
Let's say Robin and Jim have each given gifts totaling $9,000 to your organization over the years. On paper, in giving and other characteristics, let's say they look the same. But what if one characteristic is different: Jim has been giving at an ever-increasing rate over the past four years. Analytics will help you find a list of people just like Jim who are either increasing their gift size or making more frequent donations (or both!).
Campaign Readiness: Who will give to hard-to-fund projects?
At some point in every nonprofit's life, there comes a time to fund a special interest area (a library, a building, a special project) that appeals to just a few people. This is one area where analytics can really shine! By accessing data from social media, from a screening vendor, from across your organization, or from your CRM database (just to name a few) you can identify people who have raised their hand showing interest.
Organizational Management: Which staffers are our stars?
It's easy to look at the end-of-year numbers to see which fundraiser has raised the most money. But as we think about future assignments, wouldn't it be interesting to see…
Who has had the most success with donors in their 50s? (or women, or Republicans, or whichever demographic you'd like to pick).
Which staffer on your team has gotten the most discovery visits from cold calls? What lessons can they teach the rest of the team?
Which researcher has identified the prospects leading to the most gifts? What's their secret sauce?
Visualizing Gaps and Successes: Where is there opportunity?

One of the best things about analytics right now is the wide array of visualization tools that turn data into illustrations that inform and create action. Imagine a map of the geographic areas where there are lots of members but few donors to your organization. What might you do differently?
And these are just four areas – analytics can answer hundreds of questions for you across most  fundraising departments.
Learn a little more:
Creative Bloq. The 37 best tools for data visualization.
Information Age. How Big Data Can Help Businesses Dodge Mistakes
Attend the APRA Data Analytics Symposium, held during the APRA annual conference in New Orleans on July 22-23, 2015. For more info and to register, visit the APRA website.