This week we welcome HBG Senior Researcher Rick Snyder to the blog. One of the things I really appreciate about Rick is his ability and interest in looking beyond the obvious to see the hidden details of wealth that makes his research…well…richer. In today's article, Rick shares some of those hidden details with all of us. ~Helen
---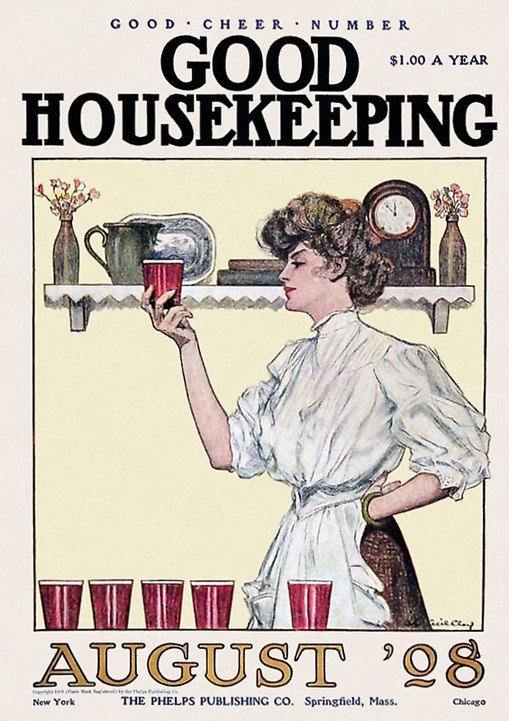 Something that surprised me when I first started in research – and that I've continued to enjoy over the years – is the vast array of topics that I've had to educate myself on. Whether it's estimating compensation for the owner of a civil engineering firm or determining the costs and profits of fast food franchises, I feel like I'm always learning something new. For me – and most likely for all of you – these learning opportunities go a long way toward keeping the job interesting and satisfying.
One learning moment I recall, although I remember few of the precise details, came while reading an article in Vanity Fair in the early 2000s. It was about some of the newer waterfront homes in Greenwich, CT, that owners were building on the sites of older, multi-million-dollar homes that had been razed to make room for something bigger and better. The article was interesting throughout, but it contained one piece of information in particular that gave me an aha moment – namely that in one of the homes mentioned the curtains in one room alone cost $50,000.
I found that figure to be staggering. I also felt somewhat foolish that such a thing had never occurred to me. Rather than missing the forest for the trees, I realized it was the trees that I should have been looking at. Up until that time I would ooh and aah and marvel over the spectacular homes that I'd come across, but I never thought beyond the overall value of the home to consider what it cost to decorate, furnish, maintain, and in some cases, staff the place (or places, since many wealthy people have multiple homes).
It set me off on a binge of researching the cost of numerous luxury items. And while I went down a rabbit hole in pursuit of $20,000 AGA stoves and $41,500 Meneghini La Cambusa refrigerators, one of the things that I never researched was cost of staffing a home. I recently decided to rectify that oversight.
I've always been intrigued by domestic staff. The popularity of shows like Downton Abbey tells me that I'm not alone in this. Who hasn't dreamed of having someone to cook for you, do your laundry, or make your bed? Although having a butler at your beck and call may seem like a thing of the past, there are many wealthy families that employ personal assistants, nannies, drivers, and the like, and it seems that understanding more about it could come in handy in our work.
What I've recently learned is that this kind of work, dubbed "wealth work" by MIT economics professor David Autor, is one of the fastest growth sectors in the US economy. The Associated Press estimates that "there were 3.2 million wealth worker jobs in 2017, up from 2.8 million in 2010. They have grown faster than such traditional occupations as sales, education, manufacturing and office administrative work." Although any employment is great news for some, these jobs don't tend to come with the security or benefits they once held.
Today's "servant economy"—as The Atlantic's Alexis Madrigal has called it—is vastly superior to that of the late 19th century (to say nothing of the slave economy that preceded it). The nannies, house cleaners, and cooks of the past had little to no recourse, not even in name, to the protection of the law if their employers maltreated them. But their work was also less anonymous; the hired help tended to live with their employers, where they would cook, clean, and care for children. These workers were integrated into family life in a way that is unthinkable for the anonymous wealth workers of the modern world." –The Atlantic
Unfortunately, it's been very rare in my research to read anything about an individual employing domestic staff. Perhaps it's a social faux pas to discuss your butler, yet we know they exist. A glance at a floor plan from some of the top buildings in New York reveals that many of them have rooms for staff, so we may presume that the owners employ help, but beyond that we're left largely empty handed. This is where we need to employ our frontline staff as researchers. We need them to pepper their contact reports with details like what artwork was on the prospect's walls, what sorts of rare collectibles they own, or the fact that they employ a personal chef and house manager. This is where we come along with a second wave of research to help determine what these wealth indicators are worth.
So, what does it cost to staff your home(s)? It should come as no surprise that the salaries cover a broad range. Not only does it vary by location, but the job duties differ considerably. Some job listings combine the duties of several people in a single position. One recent posting for a housekeeper/nanny in Raleigh, NC, listed the some of the following responsibilities:
Managing and providing full-time care of the family's residence, hands on role, up your sleeves approach
Planning prep and oversight of dinner parties and other household events
Preparing and cooking meals as needed upon requests
Personal shopping, running errands, stock procurement and special requests, etc.
Heavy organization throughout the home including pantries, kitchen, closets, etc.
Ability to work in tandem with vendors, contractors, other domestic staff, etc.
Driving the principals as needed upon request
This position is live-out, requires caring for a 5-year-old, pays $60,000-$80,000 a year, has a 5-day schedule, includes 3-4 weeks of vacation, and entails spending 3-6 weeks in Maine each summer. That's decent money and it could be quite interesting, but it also sounds like a lot of work.
Staffing agencies will often suggest that you hire more than one household staff member rather than combine so many responsibilities. As one said, "In many instances, a family will hire a housekeeper, but expect them to act as a nanny, personal chef and cleaner rolled into one. This can burn out a single person, and often involves tasks that don't fall into their skill set anyway. This is why households need to consider hiring multiple domestic staff to handle the various roles they require." [source: Colonial Domestics]
Hire Society, an agency owned by a former butler/estate manager, covers New York, the Hamptons, and Palm Beach. It provided the figures below to Business Insider. The salaries run considerably higher than those in other regions. Some of their current job openings can be found here.
POSITION                                      SALARY RANGE
Chief of staff                                 $200,000-$500,000
Estate manager                            $150,000-$300,000
Executive house manager            $100,000-$150,000
Assistant house manager             $90,000-$120,000
Office manager                            $100,000-$175,000
Butler                                            $85,000-$125,000
Executive assistant                       $90,000-$200,000
Junior executive assistant             $65,000-$90,000
Personal assistant                         $85,000-$150,000
Junior personal assistant              $65,000-$90,000
Head chef                                     $110,000-$225,000
Sous chef                                      $80,000-$100,000
Cook                                              $75,000-$90,000
Executive housekeeper                 $75,000-$100,000
Housekeeper                                 $65,000-$80,000
Ladies maid                                   $75,000-$85,000
Laundress                                      $75,000-$95,000
Baby nurse                                    $300-$1,000 per day
Nanny                                            $65,000-$185,000
Family assistant                            $65,000-$90,000
Governess                                     $100,000-$250,000
Driver                                            $80,000-$100,000
Executive protection                     $90,000-$125,000
Domestic couple                           $130,000-$300,000
Tutor                                             $100,000-$150,000
Houseman                                     $75,000-$125,000
For comparison, here are several others:
Knight Frank, publishers of several wealth research reports, recently released their biennial Estate Staff Salary Survey for the UK. My favorite position listed is that of ghillie: a person who acts as an attendant on a fishing, fly fishing, hunting, or deer stalking expedition. And when I looked that up, I discovered that in days past there used to be a ghillie-weetfit, a ghillie whose duty it was to carry his master over streams.
While there was no salary information in it, an article in Modern Luxury Palm Beach revealed that a polo playing couple employs a traveling veterinarian when they play in other parts of the world. I include it here as an indicator of the variety of positions some people employ.
This brief overview will help you get started on your own trip down the research rabbit hole. Before I go, I have a few other thoughts to share.
First, while I was doing my research for this post, I really wanted to be able to determine an inflection point at which people decide that they need to hire a personal assistant or a property manager. I wasn't able to, but it's something I'll continue to look at. We're always on the lookout at HBG for things that signal a particular level of wealth in an attempt to find a more formulaic method for determining assets and capacity.
One of the figures we often use to estimate wealth comes from the CapGemini/Merrill Lynch World Wealth Report, which states that real estate comprises approximately 15 percent of high net worth individuals' total assets. Wouldn't it be great to be able to do the same with other wealth indicators like the employment of domestic staff? For example, if Joan Prospect employs a chef and personal assistant, then she must have X amount of wealth. If you've got any thoughts along these lines, please share them in the comments. And if I uncover anything more in my research I'll be sure to update this post.
Second, and perhaps a bit contrarian: what good is any of this information to us? Does knowing that the prospect employs an estate manager mean that he or she will make a gift to your organization? No, of course not. What it tells you is that the person has a certain level of wealth. It also suggests a certain ease with spending money. If they can spend $100,000 a year on their nanny, it might not be a stretch to make a $100,000 gift for the scholarship that your gift officer is presenting to them.