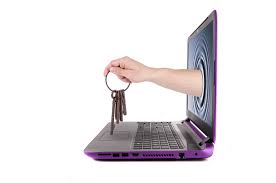 I'm switching browsers this week. I do this about once every three years, so that I can get out of a rut I don't even know I'm in, and try out new ways of working and thinking. It's a great way to discover new apps to help me be more efficient or that are just plain useful.
To get a head start, I polled the HBG team on their favorite apps, add-ons and extensions in order to shortcut my level-up. I thought you'd find their suggestions helpful too, so here they are, the HBG Top 10!
Awesome Screenshot – allows you to capture what's on your screen or the whole web page; crop it, annotate it with text, highlight it, or add simple graphics. Save the file as a .jpg or .png. [HB fave]
Copy as Plain Text – just what it says. Copy from the web into your favorite document-creating software program. Voila! No crazy webdings. [TM fave]
Email Hunter – trying to find an email address for someone, or see the protocol a company uses for their email holders? When you are in a website, click on the Email Hunter button to see every email addresses Email Hunter has stored in their database from that organization. It's by no means complete, but it's a start. [KL fave]
Evernote Web Clipper – save snippets of web sites – text, photos, PDFs – and file them into specific folders in Evernote to access later on. [KT fave]
Google Translate – handy translation tool, with easy access from your browser window. [everybody, but GC called it first]
Ghostery – You know that you're tracked by just about every site you visit, right? Where you go next, what you look at…much of that information is sent back to the tracker's home computer. This information is used to build a profile of you online. If you want to have informed consent on who is allowed to track you, Ghostery should be your go-to.  [an ER fave]
Microsoft Snipping tool – similar to Awesome Screenshot above, but already installed if you have Windows. [MK & RD shared the raves]
1Password and Last Pass – password savers and generators. (Get one if you don't have one already. Seriously.) Some great ones are free, some meh ones cost money (and vice versa). Trying to figure out which one to get? This must-read article outlines the pluses and minuses of the industry leaders. [KL & ER]
OneTab – working on a big project and need multiple sites open? OneTab allows you to save memory by converting all of your open tabs instantly to a list. When you need to access the tabs again, you can restore them individually or all at once. [HW shared this one]
Print Friendly & PDF – allows you to remove ads, navigation and unneeded extras before you print from the web. Saving the document as a pdf or just print. [an AH fave]
If you have a favorite app or extension that you don't see on this list, don't keep it to yourself! Share it here for everyone to benefit from!