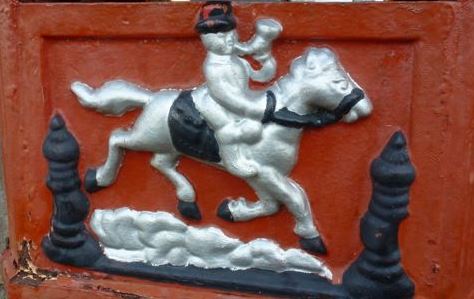 Hi there! Thanks for coming by the blog today. There are three really interesting and important things that I'd like to amplify this week because I really didn't want you to miss them.
New newsletter!
The first is a brand-new newsletter by a prospect development colleague I recently met, Nan Nielsen Zhang. Nan is a due diligence / prospect research expert building a relatively new consulting business called Astra Due Diligence focusing on Asian individuals, companies, trusts, and foundations. Nan speaks Chinese (Mandarin and Wu dialect), Japanese, and Korean, (as well as English, Russian, and Spanish) and has built a thriving business because of her talent and unique access to due diligence/research resources in those languages. You can sign up for her free bi-weekly newsletter, China Philanthropy News, at the bottom of her company's web page.
Bold article
Veteran fundraiser Armando Zumaya has written an important op-ed that was published in the Chronicle of Philanthropy last month. The article, To Achieve Racial Justice in Philanthropy, We Must Invest in Fundraising and Make It Inclusive, provides a roadmap with 5 key on-ramps of action, including making a long-term and deep investment in fundraising, and working to build diversity in the whole nonprofit ecosystem: staff, board, and donor base. In the article, Zumayo boldly and publicly poses a question that many in our sector have been reluctant to ask because of the power differential between donors and recipients: Why don't foundations make grants that support a nonprofit's infrastructure – including fundraising?
Seismic shifts
It's a question that's critical to the long-term… well, not even growth, but viability of our sector, and that Ford Foundation head Darren Walker is actually doing something about. In this 60 Minutes interview with Lesley Stahl, Walker makes a statement that probably wouldn't have been uttered 5 or 10 years ago, and even now has not bubbled up into the consciousness of many foundations:
"It is both arrogant and ignorant to believe that you can give money to an organization for your project, and not be concerned about the infrastructure that makes your project possible."
As a self-described capitalist and former bond trader, Walker views philanthropy from a business perspective, but he is also philosophical about philanthropy's role in inequity, politics, and ultimately in the future of our country. But it's not all talk – the Ford Foundation has made bold, extraordinary changes in the past few years to try and change that power differential between the foundation and the nonprofits it supports. Don't miss the interview – it's worth your time.
Thanks for letting me share those important and helpful voices with you today – please do check them out. Have a great rest-of-the-week!