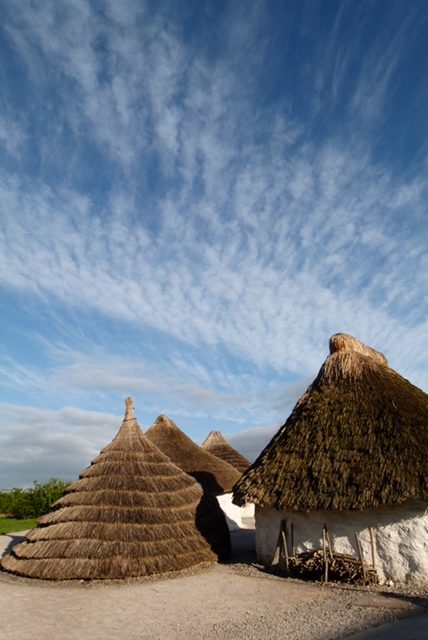 When I first started The Helen Brown Group, I met every candidate in person even though they were going to be working remotely. It wasn't until 2014 that we took the leap of hiring someone without meeting them until after they'd been hired.
Once you get over the initial fear, it's pretty liberating. I thought I'd share the details of our hiring process in case it's helpful to you as you start hiring staff who will be working remotely. It's worked well for us so far, and we're always re-tooling it based on feedback that we encourage our new employees to share once they're settled in and have some perspective.
I hope that you find this (admittedly almost TMI) detailed description of our process useful – you're welcome to borrow any of it that may be relevant to your situation.
Our hiring process
We advertise exclusively on the Apra and NEDRA job boards. After the applications come in, the search committee ranks all of the applicants against each other in the cohort based on years and variety of experience. We require a cover letter so we get an immediate idea of their ability to synthesize and communicate information clearly as well as highlight what they think are the most important points. This is also the first test to see if candidates truly have attention to detail and follow instructions – no cover letter, no consideration.
Because we're virtual, geography doesn't matter. We can have access to talent anywhere in the US. This is such a bonus!
We look for people with a variety of nonprofit and skill types in their background. Someone who has worked in two or more nonprofit types will float higher than someone with only university development experience, for example. Another positive is someone who has volunteered for Apra or their local chapter – we like to see commitment to the profession and a philanthropic spirit, as well as an instinct toward leadership and nonprofit experience.
On the minus side, people who stay in two or more positions less than a year would rank lower. Someone might make a mistake and not fit into one job (or have a terrible boss) and leave in under a year, but two or more short runs starts looking like a negative pattern.
As a firm whose clients expect (and deserve) experienced consultants, we can't consider anyone with fewer than two years of experience, but your requirements may differ.
Speaking generally, I think this is going to be a difficult time for new people coming into the field because it's much harder to mentor and teach people without experience who are working remotely. If you decide to hire someone with little or no previous experience, factor in more time than you normally would for training and mentoring.
Meanwhile, back to our process…
Once we have the top 7-10, we set up one-hour phone interviews over a period of a week. Our interview questions are not designed to test prospect research knowledge and skills. That's different, eh?
We don't do a video interview. Why? Because 99 percent of the conversations they'll have with clients will be on the phone – we need to see how they work in that medium. Your needs may be entirely different – if your new employee needs to be comfortable using video conferencing, now would be a good time to use that medium.
For us, we also hope that using first contact on the phone contributes to the lessening or elimination of bias. We may have no idea what they look like or what their physical abilities are, but we'll learn plenty about how they will react in certain situations, how flexible they are to change, and what sort of team members they will be.
We ask questions to see how knowledgeable they are about the nonprofit landscape and to learn where they stand on the integrity and ethical spectrum. We also work to get a sense of how well they collaborate with people they can't see, and what their customer service skills are. We throw a few curveballs at them to see how quickly they think on their feet.
These questions may be ones that we'd ask anyway even if our staffers were on-site, but I think they take on even more importance when the person will be working remotely.
Round 3
From there, the top candidates will be told the salary range and asked if they'd like to continue based on that knowledge. The next part is pretty grueling, so it's not fair for them to continue if the salary won't fit their needs.
Some might argue that it's unfair not to tell people up front what the salary is, and I can see their point. But I personally believe that all interview experience is valuable. Perhaps more importantly, there have been a few cases where a candidate is great but they haven't been the right fit for HBG so I've referred them on to a trusted recruiter or a colleague who is hiring at a place where I know they would be a good fit. Sometimes they know that I've done this and sometimes they don't, but if they hadn't interviewed with us they wouldn't have gotten that help.
For this round, the remaining candidates will be asked to complete a full profile on the same person within a timed period. All are given access to the same information, resources, and template. It is not a straightforward test, and some of the most important information can only be gotten by thinking creatively, paying attention to small clues, pulling loose threads, and asking questions.
It always takes longer than people think (if they do it right), but the deadline is firm. This is why we don't ask prospect research knowledge questions during the interview portion – we know that we're going to see their skill, ingenuity, and discipline in action.
When the candidates submit their finished profiles, a member of our team takes off all identifying information before the hiring committee sees them so that we're judging the profiles blind. Did they follow the clues? We've got our fingers crossed and we literally cheer when we see that someone found what we're looking for!
Round 4
Finally, we'll ask each of the top profile-creators for a follow up call to discuss their work, section by section. We want to see how they react to constructive criticism. Are they more interested in defending their work than learning new sources or methods? How would they react if a client asked them the same questions? Where are their strengths? Where would they need remedial training? Are they being honest?
Round 5
Then come the reference calls, which are kind of tricky. You already know that a candidate is only going to list people who are predisposed to give them a good reference, so you have to ask questions that get at what you need to know. Can the reference give a specific example of when the candidate did something innovative? What did the candidate do to prove to the reference that they had attention to detail? How, specifically, have they gone above and beyond to support that reference or their organization?
All things being equal between two candidates, if one person's references provides answers that are vague or if they can't provide specific examples, I'll always choose the candidate whose references can.
And finally, the offer letter. Which is really just the beginning, of course.
So that's our hiring process. It's long and a lot of work for all involved, but managing virtual staff is different than on-site colleagues. You're not going to immediately see if someone is struggling like you would if they were down the hall, so the more work you do now to be aware of what the new person's strengths and weaknesses are, the better.
Onboarding
When you onboard a virtual employee you have to make sure each person involved in the process operates from a checklist so you don't forget any of the elements. If you forget to explain benefits or office protocols in the first few days, it's really hard to do that work remedially.
Each member of the HBG team is involved in our onboarding process. We take welcoming and mentoring new employees seriously, and I think it's part of the reason why people settle in fairly quickly and successfully.
Up until now, we have had each new employee come to our office in Watertown for a two-day in-person orientation. All of their Massachusetts-based colleagues would have come to HQ to meet them, and over the two days each one would spend an hour to walk them through a different piece of HBG fundamentals: Dropbox, Zoho, Zoom, 1Password, guiding principles, logging, timesheets, resources, etc.
This training and mentoring continues after they go back home, and over the next two weeks they will have had at least an hour with every one of their teammates either in person, on a Zoom web conference, or on the phone.
New employees at HBG are required to read and sign the employee handbook, which goes into detail on everything from archives to vacations, and they must sign an ethics and confidentiality pledge, too.
HBG's operations manager checks their paperwork, explains benefits, gets them signed up for payroll, and hands them their brand-new laptop onto which she has pre-loaded all the necessary tools. For the immediate future, she'll have to ship them their new laptop, too.
In addition to their supervisor who works closely with the new employee in their first few weeks, they'll also be assigned a buddy who will check in on them regularly to help them navigate internal processes and feel welcome and connected.
The first three months are a critical time, especially for people who have never worked virtually before. Have patience and accept that you may need to explain things more than once. Here are ways we manage staff and workflow on an ongoing basis:
Everyday management and communication
Once someone is hired, they have (at least) a weekly call with their immediate supervisor and a monthly call with the director of research. They fill out a timesheet weekly, and are required to log all of their completed work. Some supervisors ask new employees to use a tool like Toggl so they can quickly get a sense of where a new employee is succeeding or struggling.
For the first three months, every piece of work a new employee completes is read, edited, and returned to them by their supervisor. After that, work is spot-checked regularly for quality and consistency (even for employees who have been here for years).
As I've mentioned a few times here on the blog, we use Zoom to communicate as a group and individually. This includes two all-staff video calls a month as well as ongoing discussions about resources, tips, articles, and general water cooler talk in a group chat room. The third Tuesday of every month we have our "3T" meeting where we have a presentation by a vendor on their product or upgrade, or we discuss a continuing education topic presented by a team member or guest.
We also keep a repository on our shared drive of articles, how-tos, reports, presentations, and other learning materials that anyone can upload and share with colleagues.
All of this is important to keep new teammates engaged, learning, and collaborating with others. It also provides insight to their managers so we're sure that each new employee is getting settled in as best as they can.
Building community and strengthening communication early on is really important, especially when you're working mostly by instant message or email. Unlike in an office when you can see that someone is having a bad day and cut them some slack, or get to know their style of humor and how they joke around, virtual communication doesn't allow for that, so you have to work extra hard to find ways to build community and have people get to know each other before miscommunications happen.
So that's our process of hiring and onboarding new virtual employees! I hope it's been helpful and given you some ideas that you can use, and I'd be really happy to have you share in the comments anything you do (or your organization does) to hire and onboard virtual employees.