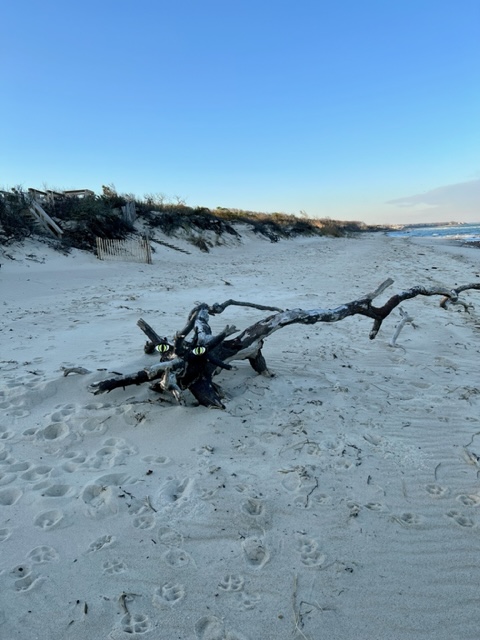 Key Performance Indicators (KPIs) can be a tricky thing to measure in prospect research.
For example, how do you measure the impact of due diligence research that helped your organization narrowly miss partnering with disaster? 10 hours of research that, essentially, you have nothing to show for.
How do you track a day of research that finds that, yes, the donor prospect is capable of a major donation – they just have negative interest in or no connection to your cause.
It's a lot easier to measure what's easiest to track. Like:
The number of new prospects identified.
The number of reports written.
The number of screening prospects qualified.
Basic math. 1+1+1+…
Back in the day, those things were enough.
(Those things were never enough. We just weren't grown up yet as a profession to know that they weren't enough. We didn't know how to set the proper expectations for ourselves. And those things were just easiest for us to track in our less-sophisticated databases, so that's what we did.)
Also, I'm not saying that those things shouldn't be tracked, I'm just saying that they're the baseline. Things of interest. Not things to base the measurement of our department's impact on.
And here is where I send out a big thank you to the very interesting (and much too short!) panel discussion on KPIs at the RiF conference this week for sharing their knowledge, ideas, and getting me thinking about this. The panel featured moderator Chris Davis (Birkbeck College) and panelists Hannah Clarke (UCL), Nidhi Fisher (Science Museum), and Ed Raichura-Brown (Marble Prospects) who each brought thought-provoking insight to this important topic.
The panel was called "Measuring and Showcasing the Impact of Prospect Research" and, naturally, KPIs factored in heavily in the discussion.
Things to consider in establishing KPIs
So, okay, if it's hard to measure some things that may be important (but we're not sure how important), and too easy to track other things that are just …things to count, what do we measure?
One important observation that came up in the panel discussion that we all agree on is that, in order for prospect development to have true impact, we have to set our goals according to the big picture.
What are the targets that the entire fundraising department has to meet?
What are the goals that each fundraiser has to meet? What about the unit? Department? Entire institution?
Once we've identified those larger goals, we can start thinking about the KPIs that we then need to set for ourselves…and then some.
Measuring the best of our energies and skills
Wildly plagiarizing from John F. Kennedy here:
We choose [the KPIs to measure our impact] not because they are easy, but because they are hard, because that goal will serve to organize and measure the best of our energies and skills."
For example, let's say it's determined that we need to identify 100 new donors at the principal gift level for a new initiative or campaign. Fine. That's easy enough to measure – you do the project and afterwards you download a list showing the 100 folks who weren't previously identified or assigned who now qualify as principal gift donors. But what about:
Who found them?
When were they found?
Was there a specific resource that was used to find them? (Were they found through one person's initiative or a wealth screening, for example).
And, most importantly, did that constituent actually go on to make a principal gift? Which fundraiser was responsible for the ask?
If they didn't give, what was the stated reason? If they did give, how long did it take?
If fundraisers and prospect researchers are paired, at the end of the year or campaign, which teams proved most effective at converting new prospects to donors? Why?
These are the kinds of questions that lead to setting KPIs that help us measure impact. Because we can now draw a line between the person who identified that prospect right through to the fundraiser who made the ask to the principal gift that came in.
We learn that Jane Researcher identified 30% of the successful new prospects – what was her secret sauce? You can bet we should do that again.
We see that when Jane's identified prospects were given to Fran Fundraiser, 90% of the time a gift came in, so they clearly make a great team. (why? What's the secret to their success? Can we now replicate that with other teams?)
What about the prospects that didn't go on to make a gift? Can we look into why not so we can specifically not do that again?
Maybe you have other questions you need to have answered
Maybe your fundraising goals are tied not to finding and engaging new donors, but to retaining and upgrading current donors.
What KPIs would be important to consider to make that goal successful? What KPIs from Major Gifts, Prospect Research, Stewardship, Donor Relations, Communications, and more would all tie into it?
And that's really it, right? All of the group moving together toward the goal, considering the questions: what do we need to monitor in order to inform us that we're on the right (or wrong) track? Or that we were successful (or not, or could have done better, or…) when we're done?
Because those are the KPIs that you need to set. Not just the easy things. And if the KPIs you're currently tracking aren't getting you to the goal, why are you still wasting the time it takes to input them?
And what about those really hard things? Or things that lead nowhere? Or that tell you inconvenient truths?
What about the projects that expended energy with (seemingly) no result? The due diligence report that took 3 days with the decision not to move forward? Should you bother to track that?
Yes. Absolutely.
In soccer, tracking saves is just as important as tracking goals, right? It's no different in fundraising.
The hard things can tell you where you're most effective.