This week we welcome my colleague Michele Borucki to The Intelligent Edge. Michele has been spending a lot of time studying Donor Advised Funds (DAFs) lately, and our friends at iWave asked her to write an article for their wonderful blog on the topic. I thought it was terrificly informative, so I wanted to share it here with you as well. Re-shared here with kind permission of iWave, and with thanks to Michele! ~Helen
---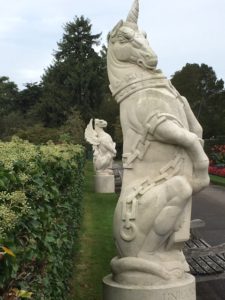 What is a DAF?
A Donor Advised Fund (DAF) is a charitable giving vehicle administered by a public charity created to manage donations on behalf of organizations, families, or individuals. DAFs are not new in the philanthropic realm, but they are certainly on the rise. According to the 2019 Fidelity Charitable Giving Report, donations made from Fidelity DAFs in 2018 totaled $5.2 billion, a 17% increase from 2017. Fidelity also stated that 60% of these donations were unrestricted. This a big deal and very good news for organizations seeking support.
Quick DAF facts:
DAFs can only distribute grants to 501(c)(3) organizations.
A fund can have multiple donors (ex: different members of the donor's family can contribute) and advisors.
The threshold and fees to establish a DAF varies based on which sponsoring organization is holding the funds, but they all follow essentially the same structure: a minimum initial contribution (Fidelity's is as low as $5,000), annual account management fees, and occasionally, a one-time setup fee is required.
Donors can elect to remain anonymous; however, according to this report from Vanguard Charitable, only 5% of their grants are anonymous, with Fidelity reporting that only 3% of theirs are anonymous. A quick iWave donations search can reveal an abundance of DAF donor information your organization can use to begin identifying and cultivating new prospects.
Funds being held in a DAF don't have to be distributed immediately (although Fidelity reports that 75% of grant dollars are distributed within 5 years.) These funds can even outlive their donors, so a successor is often named to take over advisor privileges in the event of a death.
A donor receives tax benefits immediately after they put money into the fund, not when the funds are distributed to the charitable organization(s) of their choice.
Types of DAFs
Commercial Funds: Fidelity Charitable, Vanguard Charitable, etc.
Community Foundations: Silicon Valley Community Foundation, Community Foundation of Tampa Bay (The Council on Foundations has a foundation map to locate one in your area).
Institutional DAFs: Higher education organizations, Independent charities (ex: The Nature Conservancy).
Boutique/Hybrid: Family offices or investment management firms.
The attraction to using commercial funds or community foundations for a DAF is the ease of access for the donor. Apps and account access through the organization's website allows the donor to make immediate contributions or to see the activity in their fund whenever they want.
Types of contributions
One of the primary benefits of using a DAF is that a donor doesn't necessarily have to contribute liquid assets to their funds. The National Philanthropic Trust 2018 Donor Advised Fund Report stated that approximately 60% of contributions were non-cash assets including securities, business interests, real estate, fine art, and jewelry. Using illiquid assets for charitable grants is on the rise, and we will definitely see a significant increase in the next few years as donors see how easy it is for DAFs to turn these assets into grants that will make an impact for the organizations and causes they are passionate about. Some donors have already caught on and use their contributions for impact investments to double the influence of their philanthropy.
So, who are DAF donors?
The DAF donor is a savvy philanthropist. They understand the importance of financial planning and know how to maximize their philanthropic experience to benefit their personal financial well-being as well as that of the organizations they choose to support.
A few other characteristics of a DAF donor:
They understand that setting up a DAF is much easier, and significantly less expensive, than starting a foundation, as there is no overhead. The convenience and ease of access to their fund and their advisor provides a more streamlined giving experience so they are more likely to continue making contributions and grants.
These types of donors value relationships; they choose a sponsor organization and advisor that they can trust to understand their philanthropic priorities and execute their grantmaking. Cultivating and stewarding a donor is always an important step in the life cycle of a grant, but the opportunity to cultivate a DAF sponsor organization should not be missed either.
These donors are not new to philanthropy and are often members of philanthropic families.
They are planning for their future and establishing these funds in their 50's and 60's to continue giving through retirement and using the fund to make planned gifts.
Some donors have complex assets and use a DAF as an opportunity to leverage their illiquid assets to the benefit of the causes and organizations they care about.
DAFs aren't just for the ultra-high net worth donor anymore. The median Fidelity account balance in 2018 was $17,760, which is less than a major gift for many charitable organizations, and only 42% of accounts had a balance over $25,000.
DAF donors focus their giving locally, with over half of grants being distributed to organizations in their home state.
Ways to attract a DAF donor
 Introducing yourself and cultivating a DAF donor isn't always possible, as sponsor organizations don't offer an easy way to access their customers. The best way to let these organizations know you accept these types of donations is by advertising on your website and making it clear on gift acknowledgement letters. Also, getting to know the administrators of local sponsor organizations and community foundations can be beneficial; after all, they are the people with access and who can recommend your organization to their customers. Make it a priority to engage these donors by providing access to volunteer opportunities, major gift mailings, and events.
The rise in donors choosing DAFs as their giving vehicle shows us that this method of grantmaking is here to stay. It's important to not let these donors go unnoticed, or your organization will have missed out on tapping a valuable resource.