My guess is that you fell into your fundraising career. Most of us have, including myself and my colleague Tara McMullen-King, this month's Intelligent Edge author. What we make of that opportunity can be a combination of hard work, stepping out of our comfort zone, and the good fortune of meeting people that impact our lives and our careers. Tara shares her career trajectory and the choices she made along the way to her success in this #ResearchPride celebration. ~Helen
---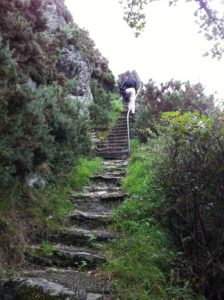 Happy #ResearchPride month everyone!
So – possibly like many of you – I graduated with a B.A. from a liberal arts college not really knowing exactly what path I wanted to embark on with my career. What did I want to be when I "grew up"? After starting out my studies with plans to major in Psychology, I then switched to English, and then finally settled on Studio Art in the first half of my junior year. Many days were spent happily painting and drawing and studying art history (while still taking classes in myriad different subjects – everything from Buddhist mythology to developmental psychology to Spanish literature to classes in anthropology… and the list goes on and on).
While I temporarily entertained aspirations of becoming a high school art teacher, I just wasn't really 100% sure what I wanted to do with my life. The problem was that my interests were just so broad, and I fell passionately in love with pretty much anything and everything I studied. Once I graduated, I moved to the Boston area and had to quickly find a job – ANY job – to pay my rent (a whole $500 a month – those were the days!).
Soon after I moved, I managed to find an administrative position working for a small association management firm, where I helped process memberships, create newsletters, and register members for conferences and other educational programs we planned and executed for clients. Our firm's two biggest clients happened to be the Massachusetts chapter of NSFRE (the National Society of Fund Raising Executives – now known as AFP) and NEDRA (the New England Development Research Association).
At the time, I knew nothing about fundraising, and even less about what development research was. However, through working closely with those two organizations, I was exposed to the wild and wonderful world of development – and I haven't looked back since.
After about a year working for that company, I decided to take a chance and accept a position working in the development office at a college in Boston to explore my new-found interest in fundraising. This position required me to perform some basic research, such as event bios and some low-level information gathering and analysis on prospects.
The more I learned, the more I became enthralled by the world of prospect research, and realized that I was able to use all the diverse skill sets I had developed over the years– reading, writing, researching, analyzing, creating, communicating, and using critical thinking – to be successful in my work. I eventually accepted a full-time development research position at the college – but as a newbie to research, in a small shop, I had limited exposure to the field and few opportunities to meet other research colleagues. As a result, I sought out educational programs offered by NEDRA to help me gain more knowledge and find networking opportunities, and eventually became a volunteer for the organization. As I became more involved with NEDRA, I had the opportunity to meet a number of colleagues who became instrumental in my professional development, including my now-boss, Helen Brown, and the late Heather Reisz.
Back in those days, Helen and Heather were instrumental in creating the first NEDRA Boot Camps for researchers new to the field. Heather and I connected almost immediately upon meeting one another – she was vivacious, hilarious, and knowledgeable, and had a particular passion for "research newbies," many of whom she took under her wing. As she and I became more friendly, she told me that she thought I would be a great board member for NEDRA, and that I would absolutely be a great Boot Camp instructor in the future. At the time, I sort of chuckled and didn't take her ideas too seriously – I thought that she was just being kind. As someone who has suffered from imposter syndrome for most of my life, I was sort of convinced that I wasn't "good enough" or smart enough for any of that, at all.
But then just a year later, I was nominated to join the NEDRA board of directors – to my shock – and decided to ignore my feelings of self-doubt and take that plunge. I was honored to spend six years on the NEDRA board, trying my best to give back to the organization that had not only provided me with integral support and education at a time when I needed it, but had quite literally exposed me to the field and piqued my interest in it in the first place. In a way, things had sort of come full circle.
When Heather unexpectedly passed away in 2013, the loss was profound for those of us who had been lucky enough to know her. A few years ago, NEDRA's then-president, Amy Begg, echoed Heather's previous sentiments and encouraged me to get involved as a bootcamp presenter for NEDRA. Even though years had passed since Heather had first floated the idea, I still wasn't sure about it – and those nagging feelings of self-doubt crept up yet again.
However, this past January – despite my nerves– I finally agreed to co-present a NEDRA Boot Camp in Boston. And you know what? It was amazing. Meeting a batch of new professionals coming into the field, and being allowed the chance to help them and arm them with the tools and confidence they need to get started was one of the most professionally rewarding experiences I have had in my career. Again – it felt like things were coming full circle.
Writing this today, after having now spent seventeen years working in development research, I have come to realize many things. First and foremost – it is okay (and normal) to sometimes have those nagging moments of self-doubt. I consider myself to be a pretty humble person (compliments make me uncomfortable; praise often makes me bashful), and I still have those moments on occasion.
But what I have learned is that putting yourself out there – pushing those feelings down a bit and taking some risk – can lead to some truly rewarding personal and professional experiences. During this month of Research Pride, I can truthfully say that I am proud of myself for taking those risks in the past, and I am proud of the work that I do.
I feel honored to have had the opportunity to work with many amazing non-profit organizations to help them achieve their goals and further their missions. I am proud to work with Helen Brown – who has been a mentor to me over the past thirteen years – and to be a part of the Helen Brown Group, where I get to work with so many amazing and intelligent colleagues each and every day.
I am proud of the work that NEDRA has done – and continues to do – to provide education, assistance, and networking opportunities to so many of us. And I am truly grateful for the support that so many other researchers offered me as I navigated my way through those first years in the field.
It may have taken me a while to figure out what I wanted to do when I "grew up," but now I can't see myself doing anything else. And in my heart of hearts, I would like to think that Heather would be proud of me as well.
---
Are you new to prospect research or know someone who is? NEDRA's got another Boot Camp coming up in May! Registration can be found here.