You may remember a few months ago I talked about how Brown University got a 500% return on the proactive research they did for the Boldly Brown campaign.  One part of that was successfully integrating the results of several wealth screenings that they did.
Because some of the vendors are offering database screenings at a deep discount this quarter, a number of our clients are taking advantage of the savings … which means that it's screening analysis season here at HBG!
Andrea, Jennifer and Maureen have been collaborating closely as a unit and with our clients on these screenings, and I've been really interested as I listen to them share ideas over lunch or at our afternoon tea breaks.
There's a lot of delight and excitement when a screening is returned, but also some regret when they find an opportunity that was missed.
What I hear from their conversations underscores that how you approach a screening really makes a difference in the end result.
So I thought I'd ask them to share their top tips for making the most of an electronic screening so that we can all boost our return on screenings to Brown proportions.  If you have more tips to share with readers, we'd love for you to add them!
From Andrea:
I've become a big fan of wealth screenings lately.  I'd say my top three tips are:
Include as much information as possible: middle initials and spouse names are particularly important in helping save time later.

Don't trust the database's judgment: verify everything! Screenings are a good jumping off point but the human element of analysis is important.
Once the data is returned, try several different sorts to see if there are any trends.  I generally start to look for patterns sorting by confirmed assets, then by identified assets and filtering by state, zip, and past giving.  It's really interesting what you can find!
From Jennifer: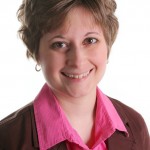 Pay particular attention to high net worth individuals in New York City – chances are if they own a co-op apartment that the entire co-op building is being counted in their assets.

Cleaning the data beforehand is well worth the time investment. Fix any typos and check to be sure addresses are consistently entered – bad data is the #1 way why matches aren't made. Time spent on this in advance can save lots of time (which is money!!) confirming later.

Don't include anyone that only has a PO Box address.  Either leave them out or find their street address.
From Maureen: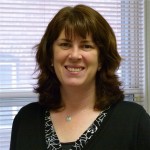 Purchase an address update (NCOA) as part of the screening if you haven't done one recently – a significant match point for assets is address.

If your budget is tight, don't waste it on screening donors that you already know well.

Depending on the size of your screening, make sure to allocate at least one staff member to do the analysis when the results are returned.  Screenings are expensive and you don't want the results to just sit there gathering dust.

Don't screen if you don't have the front-line fundraising staff to follow up on the leads that are produced.  Be strategic in the number of prospects that you screen and consider doing rolling screenings.