When you're researching an individual prospect, what are some things you find most difficult to uncover?
One thing that's always been pretty difficult for most of us is finding someone's compensation. For ultra-high net worth individuals (UHNWIs) and high net worth individuals (HNWIs), compensation may not be important to determining their total visible assets; at some point they may start taking a token salary in exchange for more equity in a company, or their net worth may simply be amassing and appreciating assets.
But for the rest of the prospect pool (which is the largest tranche), finding or estimating someone's compensation can be lot like fumbling around in the dark, so I thought I would share a few tips on making it a bit easier.
For most research questions, I try to ask myself first "who would be most likely to care about reliably gathering and publishing this information?"
BLS
One good place to start is with the US Department of Labor Bureau of Labor Statistics (BLS) website, which publishes a very large array of information, tables, charts, graphs, etc. on more job types than you even knew existed. But even better, you can just use their handy lookup feature if you already have a job title to search for. There are 25 occupation groups to choose from, but you can also do a general search; search by job title; search by compensation; and more. Check it out: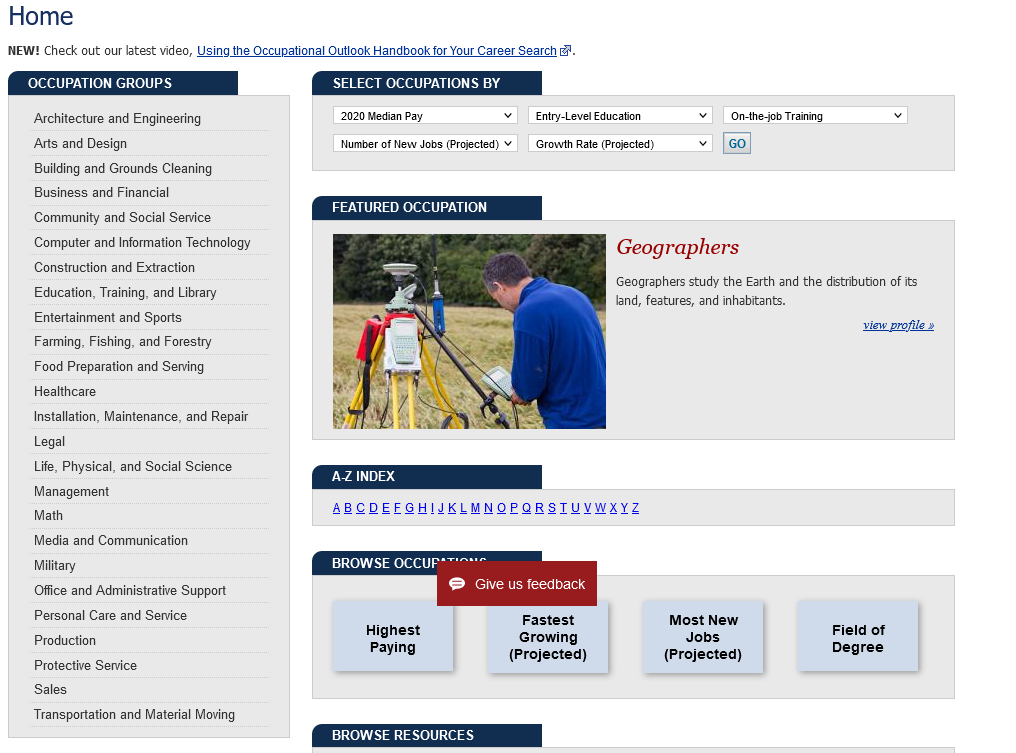 Professional associations
Next, I like to check professional association surveys. Professional associations don't usually share their entire survey results outside of their membership, but it's not unusual to find top-line information on the association's website or in its publications.
Take for example, dentists. The American Dental Association shared information from its recent survey about both gross billings and dentist (actual, average) income on its website. There we learn:

Neat, hunh? Now, what's also interesting on this page is that the ADA not only shares what they gathered about a dentist's average net income…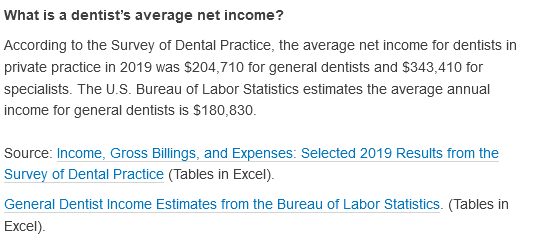 … but they also show that their data differs from information provided by the Bureau of Labor Statistics. So now you know that the BLS's data may be a bit on the conservative side.
Glassdoor
Have you checked out Glassdoor yet? To get the most out of it, you have to register and give them some serious information about your job title and compensation (which is likely as confidential as is possible these days), but once you're in, you can see actual salaries at actual companies.
You can also see salary ranges for specific job titles at specific companies, and get a sense of how much people actually like working at a company or organization. If you're having a tough time sourcing salary information, this may be a good resource for you.
However, I saved the best for last.
HBG Salary and Compensation reference page
If you're looking for a one-stop shopping free compendium of the above sites and more, we've got you covered. Maybe you already know about our Prospect Research Links Library, but just in case you don't – this is a resource that we're constantly adding to here at HBG. We started out by creating a shared page of bookmarks within the team, and it grew to several pages chock full of research resources. It didn't seem right to keep this resource just for ourselves, so we opened it up for anyone to use.
On the salary and compensation page, (major thanks to Tara and Kelly for their work on this!) there are well over 100 links to salary information about everyone from attorneys to wellness consultants, including the BLS, Glassdoor, tons of professional association sites, and recruitment firm reports. The majority of these resources are for US-based compensation, but if you want to know how much a private equity investor in Norway or Africa makes, you'll find links for that.
Check back often on these pages – we're always updating and adding new resources as colleagues send us great finds (hint hint!) that you want to see included.