What do you do when your existing prospect and performance management systems aren't working for anyone? That's the question Misa Lobato answers for us this week in our month-long Research Pride look at prospect management. Misa and her team embarked on a serious soul-searching, data-gathering, preconceived-notion-busting, solutions-finding mission to find out what would make their system actually work. Part of what they learned is that you have to measure what matters. And what matters? Read on! ~Helen
---
Many years ago, when I first started learning about performance management in fundraising, I noticed a strange disconnect: there didn't seem to be a correlation between gift officers meeting established individual goals and being promoted. In fact, often the gift officers who were promoted hadn't met their goals. As I dug in a little further, I realized no one cares about these goals.
How did we get there, to the point where goals had been established to measure performance but no one viewed them as an indicator of success or failure? It seemed to me that goals had just been handed down year after year without being questioned. Goals were standardized across titles. Some were based on questionable industry lore–a gift officer should raise X times their salary. And some just seemed to be based on what had always been done.
From Good to Great
I've now had the benefit of working with many gift officers and to learn what differentiates the good from the great. I've seen a single role turn over again and again as people struggle with the limitations of a prospect pool. I've seen people kill at discovery work but agonize over making an ask. And I've come to believe this:
Outcomes only tell part of the story
Not all units, portfolios, and roles are made equal; contextual factors are extremely relevant when evaluating performance
Achievable goals are motivating, unachievable goals are demoralizing
Metrics incentivize behavior
I remember the first time I heard someone use the phrase, "We measure what we value; we value what we measure." I realized immediately that we weren't doing either. If you're in a similar place, here's what I think you can do about it.
What happens when you measure things that are out of peoples' control?
First, question metrics that measure something outside of the scope of a gift officer's control. This most often refers to individual dollars-raised goals but can be other things, like close rates or solicitation yield. I'm not saying that we shouldn't measure them. We have to measure them. But we don't have to metric them.
I know that removing individual dollars-raised goals might be a huge cultural change for many organizations, and not a very palatable one. But critically examine the behaviors that outcome-based metrics are incentivizing.
Are gift officers using creative ways to get "credit" for a gift?
Are they rushing an ask because they need a gift to close by the end of the fiscal year (or, conversely, delaying an ask because they've already hit goal)?
Are they focusing on the same donors over and over because they know they know these donors will make a reliable gift every year, while neglecting the development of the pipeline?
Are they making smaller asks that they feel confident in closing, rather than thinking ambitiously?
To some extent, individual dollars-raised goals, close rates, and solicitation yield tell a story about the effectiveness of a gift officer. But they also demonstrate what happens when someone's performance is measured on something they can't totally control.
Identify the problems – and successes – in your system
For many years, my organization set goals based on title. The titles, however, were largely tied to years of experience, with entry-level gift officers having lower titles and more experienced gift officers having senior titles. This goal-setting structure didn't account for the makeup of the prospect pools, the capacity of the portfolios, or the needs and ambitions of the unit. Therefore, Assistant Directors across the organization were asked to produce the same results without the same opportunities.
What I realized after observing performance and promotions over a period of time was that the leaders of our organization knew that contextual factors were relevant in performance, and thus achievement of the goals wasn't a true indicator of success. So, why were these goals even in place? I think it was because no one had determined a way to measure performance that recognized variability between gift officers and focused on what was most important.
I wanted to crack that nut, so my team began to study.
We studied what leaders in the industry believed were the most important factors for success. We studied what differentiated top performers from the other gift officers—what activities they were doing that the others weren't. We studied the behavioral characteristics of our donors. And what we found was:
Gift officers within my organization who had the highest capacity conversion rates (measured as the percentage of the overall capacity of their portfolio that had been converted to gifts) had twice as many face-to-face visits as other gift officers.
As donors deepened their investment by making larger contributions, they became significantly more likely to give to multiple areas across our organization. Connected to that: collaborative proposals executed by multiple gift officers had almost twice the average value of proposals brought forward by a single development officer.
External research conducted by other organizations showed that the volume and timeliness of solicitations was one of the highest factors for success.
Written proposals were much more effective than verbal proposals.
On the major gifts side of the shop, there was a demonstrated sweet spot in the ratio of visits to solicitation, so the timely movement from cultivation to solicitation was crucial.
A strong system based on our own metrics
We landed on a program that uses "core" metrics for all gift officers that consistently measure the gift officer activities that most strongly correlated with successful outcomes.
Layered upon that are customizable "secondary" metrics that allow leadership to measure activity in other priority areas, such as discovery work, blended gift asks, or holistic portfolio engagement. Secondary metrics are used depending upon the roles and responsibilities of specific gift officers. They also account for the idiosyncrasies of different units.
All metrics, both core and secondary, are flexible depending upon portfolio size and composition.
Another key factor
In our research, we also found that gift officer tenure was one of the highest predictors of success.
Since tenure can't itself be a metric, how can your organization gear its performance management program to encourage retention? By ensuring that gift officers have goals that are achievable based on their specific circumstances and portfolio.
A study by Penelope Burk showed that a top driver of dissatisfaction among gift officers is unrealistic expectations. Staff turnover and poor retention rates cost organizations measurably in productivity, morale and culture, and gifts. To experience the benefits of having long-tenured gift officers, it's my opinion that your goal-setting process must allow gift officers to have input. This allows more control and ownership over their goals.
The right metrics work
If you work in an organization that doesn't seem to value its metrics, you may wonder if you even need them. I strongly believe that you do. Metrics establish common goals and enforce organizational priorities. They help provide trend insight. Consistent measurement of gift officer activities over time are crucial for performance analysis.
And finally, because they demonstrate effort, the right metrics can help raise performance levels. It may require a significant cultural shift, but getting to the right metrics for your organization can have a huge impact on the experience of your gift officers and the trajectory of your fundraising success.
---
My heartfelt thanks to Misa for sharing her knowledge with us today!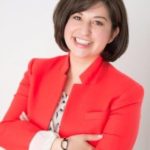 Milagro "Misa" Lobato is the Assistant Vice President of Advancement Strategy and Annual Giving at the University of Colorado. She is also a member of the Executive Committee of Apra, the international professional organization that serves professionals who drive their institutions' philanthropic missions through work in prospect development and prospect research, data analytics and data management, annual giving, advancement, special gifts and more. In 2015, Misa co-created BUGS, a goal setting and performance management philosophy for gift officers.