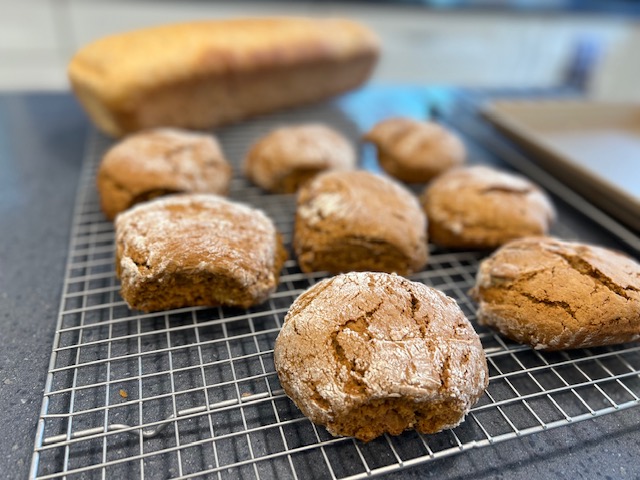 I got a new phone about 6 months ago (is it really a phone? do I actually use it as a phone? why do we call these things phones?) and I'm still getting used to the fancy camera. I really like the portrait mode, but it is constantly telling me to back up. I want it to change its focus, but no – I'm the one who keeps needing to change mine. Fine. But in the meantime I have a lot of stubbornly blurry photos.
I thought about that this week as I was reading a fascinating article from Vox titled "What happened to giving money to charity?"
It's been a big source of concern lately in our sector, this rapid decline in the number of donors giving to nonprofit organizations. While the total dollars donated to nonprofits continues to increase annually – according to a study by the Indiana University Lilly Family School of Philanthropy (IUPUI) the amount last year was nearly $485 billion – the percentage of Americans giving to nonprofits dipped below 50% for the first time in 2018.
So what's going on? What accounts for people being so much less generous?
Well it turns out that, according to the experts, we're just not looking at the whole picture. We really need to back up and get a wider view. Of course.
If you don't track it, you can't measure it
For academics who study philanthropy like Lucy Bernholz, a senior research scholar at Stanford University, the seeming decline in number of people giving in the USA caused her to consider the question in a different way than more traditional reports of annual philanthropy have done.
And what she found is that the traditional way of looking at philanthropy in America isn't capturing the whole picture. As she remarked, we're just not counting everything that counts. Philanthropy has "centered writing a check to a 501(c)(3) nonprofit as the singular act of giving in this country," she told Recode. But that's not nearly all that people are doing philanthropically.
Woodrow Rosenbaum, chief data officer at GivingTuesday observed "Most giving in the US does not involve nonprofit organizations."
That's some statement, eh? For those of us working in the nonprofit sector, that's a pretty sobering observation.
The good news is that people are still generous. They are still giving. They're just giving differently, and in ways that are harder to track (in the ways we've been tracking them up until now).
People are giving directly to others through GoFundMe or Facebook or directly amongst their friend groups. They're joining giving circles or doing point-of-sale giving at the grocery store. They're using platforms like GiveButter for direct peer-to-peer giving.
From the Vox article:
"According to a 2022 study by Independent Sector 57 percent of Gen Z believe that giving directly has more impact than giving to nonprofits."
So that's interesting from a traditional nonprofit/prospect research perspective, eh? How do we widen our vision to take into account those ways of giving as we consider prospective donors to add to major donor pipelines?
And/Or, how do we creatively utilize those new-ish giving platforms to bring donors who like giving in those ways – to us?
When you get a chance, please do take a look at the article and don't forget to click on the studies and other articles that it draws on. It's an eye-opening perspective on philanthropy, and it challenges us to think creatively as we strive to identify and engage new generations of donors.