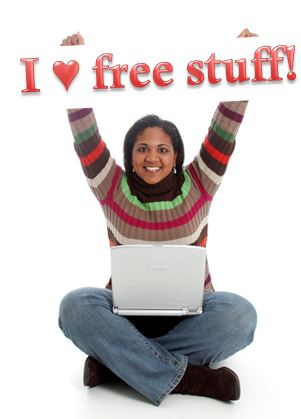 This list of resources answers many of the frequently-asked questions we get from clients asking "where should I go to get…?" Everything on the list is free (or very inexpensive) and will help you be more efficient and get the best expert advice.
Great free tool: the gift range calculator
This is the tool you use when you're new to fundraising and your board chair says "Welcome aboard. I need you to tell me what we'll  need to do to raise $10 million." No need to panic, just use this handy little gift pyramid calculation tool as a starting point.
Contact report get-it-done-quick short cut
You've probably heard about companies like PhoneTag that inexpensively transcribe telephone voice mail messages and send you an email. But did you know you can also use a service like that to leave yourself a detailed message about your recent donor visit?
When you get back to your computer, edit the transcription and then copy-and-paste it right into your database. Done in a flash! Some donor databases allow you to dictate call reports right into a donor's record from your mobile phone; check with your vendor to see if this mobile feature is available to you.
Need expert decision-making advice on technology?
Let's face it, few of us are tech gurus. Robert Weiner is one of them, though, and his list of fundraising technology resources is terrific. For example, you will find an article here on the 10 most common mistakes people make in buying donor databases (and how to avoid them). Want to figure out why your team won't use the new database you just spent $$ to buy? The answer is here.
The most complete fundraising resource page is at Supporting Advancement 
This omnibus resource is one of the most extensive available on the web. Whether you're looking for ideas, information, templates to use or how-to guides, it's all here and free. Major gifts, annual fund, research, stewardship, donor retention…I could go on and on. New resources are being added all the time.
…but the Showcase of Fundraising Innovation and Inspiration (SOFII) is awesome, too
The Sofii site is full of ideas for you to crib, methods and experts to emulate, and fundraising success stories to inspire. They've got a great newsletter, too. My favorite SOFII offering is a TED-style afternoon idea-slam called IWITOT ("I wish I'd thought of that!") where admirers of great ideas get 7 minutes to talk about the pinnacles of fundraising creativity. Unlike the SOFII site this is not a free event, but past entries are available to view here for free.
White papers and e-books to help you be more innovative, creative or learn about the art and science of fundraising
Many consulting, product, and screening companies offer training videos and white papers in exchange for adding you to their mailing list. Check out these pages to see just some of the variety available.
Free training: Nonprofit Tech for Good now offering free webinars
Hot off the press: all Nonprofit Tech for Good webinars are now free to the first 1,000 registrants. Webinars provide information on how nonprofits can effectively use mobile and social media including Twitter, Facebook, Pinterest and YouTube to better connect with donors.
Why reinvent the wheel? Helen Brown Group Prospect Research Links page
Don't miss this frequently-updated page, filled with links to many of the resources that the HBG team uses every day to research prospects.
Wealth lists from around the world: Helen Brown Group Wealth Links page
One of the pages that gets the biggest workout on our site, the ever-expanding HBG wealth links page provides you with direct access to wealth lists around the globe.
Since we know you travel a lot…
As a fundraiser, you've probably found yourself at least once in a new city with a few spare hours to kill. What shouldn't you miss? Start with these free podcasts.
Global: Travel in 10 – video and audio podcasts bringing you information about cities and countries in ten minutes or less
In Europe? (yes, color me jealous!): Rick Steves is your man.
A whole list of podcasts, brought to you by Positive World Travel. Cities, countries…even if you're not traveling, they're fun to listen to.
What not-to-be-missed resources would you like to share?