John Paulson's gift of $400 million to Harvard has released a surprising amount of ill-will and petty sniping around fundraising water coolers. Around our virtual instant-message water cooler, HBG Researcher Rachel Dakarian and I started talking about Paulson's gift and donor intent (the inclination rating we discussed previously here on The Intelligent Edge). I asked Rachel to create an article covering our thoughts, so with thanks, I turn it over to her: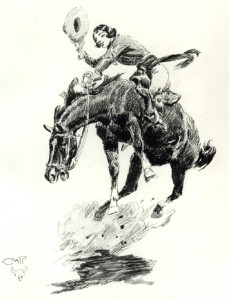 You probably saw in the news recently that Harvard University announced its all-time largest donation: a $400-million gift from John A. Paulson to support the School of Engineering and Applied Sciences.
Mr. Paulson is the affluent founder of Paulson & Company, an alternative investment management firm with offices located in New York, London and Hong Kong. As of March 1, 2015, Paulson & Co. manages approximately $19.3 billion and Mr. Paulson currently ranks #133 on the 2015 Forbes list of world billionaires with an estimated net wealth of $11.2 billion. He is clearly among the ranks of the mega-philanthropists.
The term mega-philanthropy has been bandied about recently in discussions of current trends in charitable giving. The Chronicle of Philanthropy report that mega-gifts "continued to grow for the second year in a row in 2014, with 43 donations of more than $50-million" citing a study by Marts & Lundy. Getting to the heart of the current debate surrounding Mr. Paulson's gift, the Washington Post explained in their snarkily-titled article, "Finally, Harvard catches a break":
Not everyone was impressed, some because of Harvard's substantial endowment, others because of the way Paulson became so wealthy, in part, by betting against the overinflated housing market nearly a decade ago. On social media, one commenter turned up his nose at money "made betting your kids would be homeless."
The media response has been particularly vitriolic, especially on Twitter. Malcolm Gladwell's tweet seemingly inoculated others from feeling any need to refrain from ad hominem attacks. Aspersions cast on Mr. Paulson's character have arrived hand-in-hand with assertions that Harvard, based on the size of its endowment, is the "least worthy" of charitable causes.
In the shadow of the Roman Coliseum

Commentary focused on "what's wrong with big university endowments" is misleading. Yes, Harvard has the largest endowment in the United States, boasting $36.4 billion, but the university is also the country's oldest institution of higher learning. If you haven't amassed a savings account worth something over 379 years, you're really not much of an institution, are you? And anyone who knows something about endowments also knows that much of that money has been earmarked by previous donors. It's a fortune to most of us, but it's not as if it can be spent for just anything the Harvard president, faculty, or students want.
Too big, too little, just right? Who will make that determination? My concern is that we're failing to notice the construction of a very shadowy edifice. How can we fundraisers build an authentic case for support if donations are regulated by a statute of worthiness judged by the court of public opinion? Do you want your organization's case for support vetted in that way? Would you like your most loyal donors booed publicly for supporting your cause?
What do we mean when we talk about 'affinity'?
Fundraising researchers are often charged with the task of discovering a prospective donor's affinity (Does this prospect care about our cause enough to make a gift?) and capacity (How may zeroes are we talking about here?). Our work is both a science and an art. It is critical that we report facts alongside the more subjective indicators of affinity and use both to create a narrative. It's rare that wealth alone translates into charitable giving. Affinity is a crucial component of this equation.
Commentators have gone so far as to speculate over the impact of Mr. Paulson's giving if he had directed the $400 million elsewhere. Daydreaming on alternatives is futile and unhelpful.
Critics would do well to consider that the story behind Mr. Paulson's gift to Harvard is intensely personal. His wealth has been publicly reported, but his private charitable motivations are his own to follow.
Forbes is not the only prestigious list where his name appears; John and Jenny Paulson earned a top spot on The Chronicle of Philanthropy's Philanthropy 50, ranking the Paulsons 15th in 2012 for their $100-million pledge to the Central Park Conservancy.
Rather than question the intentions of Mr. and Mrs. Paulson's giving, I would venture to say that they continue to support Harvard University and the Central Park Conservancy because both well-established institutions meet their criteria for helping create a better world as they define it. Each organization provides a stable financial environment while ascribing to the values of The Donor Bill of Rights, as set forth by the Association of Fundraising Professionals. Donor intent meeting trustworthy provider.
The Wild West
A few days before the announcement of Mr. Paulson's gift, The New York Times published an op-ed article by Inside Philanthropy's founder/editor David Callahan, claiming the "charitable sector is a bit like the Wild West" and bemoaning the "lack of transparency" in philanthropy. Note the response from Andrew Watt, president and CEO of the Association of Fundraising Professionals:
"Stating that some charities are more worthy and deserving than others is wrong-headed and impractical … I agree that better oversight of the sector is needed, the fact is there's enough policy—and enough regulatory bodies—already in place to do that—to say nothing of the voluntary standards and practices charities implement themselves. What's needed is funding."
Phil Buchanan, president of the Center for Effective Philanthropy added his voice in a strongly-argued article, stating:
"Callahan quotes Tocqueville, but seems not to grasp that the vibrant civil society that Tocqueville observed is grounded in a belief that citizens should be free to pursue their goals — their visions of what serves the public good — and not be forced to bow down to a central government's conception of what that is. (For more on the importance of this kind of freedom, see, for example, the American Revolution.)"
Addressing the government regulation of charities would be an entirely separate blog post, but, as Buchanan notes:
"Callahan calls the nonprofit sector "the Wild West," but that feels like a more apt description of the finance industry pre-2009."
The recent global financial crisis shows how well government regulation and oversight of the financial sector preserved world economies. It wouldn't be difficult to imagine how well its oversight of the charitable sector would fare.
Respect & Generosity
Gauging affinity is a subjective challenge that we fundraisers face on a daily basis. It is important to recognize that affinity is a key aspect of a donor's voluntary actions. Fundraising professionals should be deeply uncomfortable with negative opinions of charitable giving based on the size of a donation or the size of a recipient organization's endowment.
Mega-philanthropy may be the future of charitable giving (or it may not), but those riding the mega-donor (or mega-nonprofit) bashing hobbyhorse diminish our profession and run the risk of signaling to future donors that they will be treated with an equal lack of grace.
Donors can and should be able to support any nonprofit cause they choose. It's our job as fundraisers to cheer them – and our fellow fundraisers who are successful at cultivating those donors – onward.
The conversation continues at Vox with Steven Hoffman's opinion piece "Why critics are wrong about John Paulson's $400 million gift to Harvard."