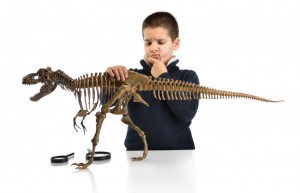 In my last post, I talked about four ways to speed up the flow of information from researcher to fundraiser, and I gave examples of the average amount of time it takes for research reports to be done.
The post prompted a reader to ask "How many pages is your average in-depth profile? What categories does your in-depth profile include?" It was a great question that deserves a more thorough answer than just a quick reply in a comment.
I realize that every organization's full profile format is different. There is no recommended standard length or depth in our profession; what one organization might call a full profile another might call a two-page brief.
My premise is that a full profile contains all data that a professional prospect researcher can ethically find in publicly-held sources that are relevant to the successful fundraising process and which help build a stronger bond between the donor and the organization.  An organization may choose to add or omit specific data, but in the United States those elements would include:
Prospect's name

Affiliations with the organization (alumnus, trustee, volunteer, member, parent, etc.)

Date of birth

Home address

Seasonal address(es)

Phone number, email address, social media handles

Photograph

Business title, company and address

Business phone, email address and social media handles (if different)

Educational background

Spouse name, their educational background and professional information

Parents names (and business/financial history of both the individual and their spouse's parents if relevant)

Siblings (if relevant to the prospect's business or philanthropic capacity or influence)

Children (their education, age, spouses names and business, as relevant)

Biography

Company background, including type of company, sales, stock price, recent news

Directorships/affiliations/memberships of both the prospect and spouse (civic, social, religious, political, professional and philanthropic)

Honors, awards, published works

Visible assets (stock, options, directors' fees, alternative/deferred compensation, real estate holdings, real or estimated compensation)

Philanthropic affiliations (such as private/family foundation)

Philanthropic giving (personal and through a foundation or donor-advised fund) to the organization and to other organizations
IS THAT ALL?
This may sound like a lot of information, but no, that's not everything. These are just the bare bones that are assembled, kind of like dinosaur parts puzzled together in a museum. The skeleton is pretty impressive all put together, but it's still not a living, breathing beast (for which, in the case of the dinosaur, we all are grateful!). Neither is the profile at this stage – it's just a bunch of facts awaiting life.
What else can there be? Next week I'll talk about the most important element of a profile, which marries the art + science of prospect research. It's what makes profiles that are indispensable for fundraising.
In the meantime, let me know if there's anything on your list that isn't reflected above and I'll be sure to add it.