Last month I posted an article called "What's Going On with Us?" that caught the attention of my friends on the Apra board. I'd been trying to answer what I thought was a simple question – how many prospect development professionals are there in the US? – and found myself (as usual) in a research rabbit hole. Statistics sometimes tell you more – and less – than you want to know, and what I found started making me a little nervous. Is the number of prospect development professionals actually diminishing?
Fortunately, my friend Mark Egge called and we started riffing on the topic. Together we realized that what was going on was pure potential for our profession. In this guest post, Mark has encapsulated a lot of what we talked about – and a lot more. It was published earlier this week on the Apra website. It's republished here, with permission.  ~Helen
---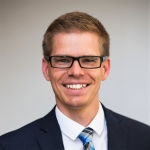 A few weeks ago, former Apra board member and 2017 Apra Distinguished Service Award recipient Helen Brown published a blog post pondering what's going on with membership in the association.
Specifically, why hasn't the number of Apra members increased significantly in the past ten years? Especially while there are clear indications that more nonprofits exist (nonprofit organizations registered with the IRS in the United States have increased in number) and that there are more fundraisers employed by these organizations (e.g., membership numbers in the Association of Fundraising Professionals are up).
Now, I don't necessarily think a response from Apra is warranted every time anyone writes or says anything about the association, but in this case it presents a nice opportunity to talk about some of the important work the board is currently undertaking.
More on that in a minute.
First, I'm not alarmed by Apra's membership trends over the past decade. The question that prompted Helen's analysis was, "About how many prospect development professionals are in the United States?" The Apra membership numbers themselves are misleading, if we're using them to gauge how many U.S. prospect development professionals there are. We know that people let their membership lapse in years that they aren't attending the Prospect Development conference; some smaller shops rotate a single membership among members; plenty of people engage with Apra at the chapter level and may never become members of Apra International.
These membership numbers are simply a proxy for a bigger question than what was first posed, one that is vastly more important: What percentage of organizations invest in prospect development, either by hiring staff, engaging a consultant, or ensuring that someone on their staff employs best practices in prospect research, prospect management or data science for fundraising?
I'd wager that anyone working at a nonprofit – no matter the size – understands the need for fundraisers. They know that for their organization to be successful, someone has to secure funding. If you were to ask them, "Do you have someone who raises money for the organization?" their response would be, "Of course!"
If you were to ask, "Do you have anyone who handles any aspect of prospect development for the organization?" not nearly as many responses would be positive.
This needs to change.
Prospect development enables the philanthropic success for institutions that rely on fundraising for achieving their missions. If you understand what prospect development is, you understand the key role it can play in helping any nonprofit raise money. There's no doubt that those of us in the prospect development profession know this, and everyone else in fundraising needs to understand this as well.
Why? Personally, I'm inspired by the fact that there are more than a million nonprofits in the United States alone, and multitudes more across the globe, that are all focused on improving the human condition in some way. If we play a part in helping them get better at securing funds for their work, we are indirectly improving countless lives across the globe. If you're already working in prospect development, this is probably motivating for you, too. (And if changing the world doesn't excite you, perhaps the simple results of supply and demand motivate you: more organizations needing our skills means more demand for us as professionals, which translates to higher salaries all around.)
Every nonprofit that relies on philanthropic dollars should understand the value that prospect development delivers.
So how is Apra going to make this happen?
In Pittsburgh this August, the Apra Board of Directors began a strategic planning process that will guide our work for the next three years and position the organization for success in the years beyond. We're still in the midst of developing that plan, so I can't speak to all of the specifics yet, but here's what we do know:
Goal #1 of the plan is centered on substantially changing the fundraising industry's understanding of the role prospect development plays in enabling fundraising success. Some initial objectives and approaches have been drafted in support of this, and during board meetings in early November we will be fleshing these out to better get at the "how."
Advocacy is a common thread throughout the plan, in terms of empowering members to be their own advocates, but even more critically, in terms of leveraging our collective weight and influence as a professional association to effect larger scale changes.
We are refining the 2018-2019 charges for all Apra committees in the context of the question "how does this work begin to address the goals emerging from the strategic plan?"
Our success in achieving the strategic goals will hinge on our ability to use all of the tools at our disposal. Apra must be ruthlessly resourceful in identifying these assets and leveraging them shrewdly. This includes fully capitalizing on relationships with other associations and vendors; increasing the diversity of our members sharing their knowledge, skills and abilities; lifting up thought leaders from within our ranks to more prominent platforms; and asserting our expertise power in ways we haven't before.
Ultimately, do I care about increasing membership in Apra? Of course. Our members are what make the organization as fantastic as it is, and they're the key to our path forward, as an association and as a profession. The more people we bring into the Apra family, the greater the change we can effect. But let's look beyond this single proxy and reach for the bigger opportunity. We may have the chance to make things better for ourselves, our organizations and the entire nonprofit sector.
Mark's Epilogue: Helen and I had a fantastic conversation about this recently and we're exploring the possibility of recording a podcast episode where we can dive deeper into this issue and a few other topics that came up when we talked. Stay tuned!
Helen's Epilogue: Looking forward to it, Mark!