This week we welcome my colleague Kristina Gropper to the blog. Kristina's got a ton of terrific resource tips this week – and a handy reminder to make sure that you never forget to check those resources as you work. ~Helen
---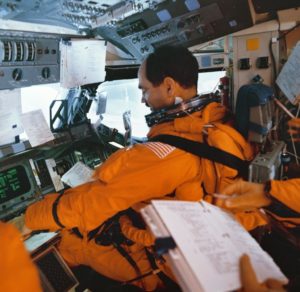 A few months ago, I sent a short profile update on a high net worth individual to a dedicated research client. (Dedicated clients are people and nonprofits that we work with one-on-one on a retainer basis as their outsourced research shop). Shortly after, I received an email from my client. The profile was great, but it did not include an apartment purchase from the previous year that they knew about. I apologized and sent a revised profile right away. It was a slip, and I was determined to understand why it happened. I had gotten in the habit of checking a handful of real estate sources, none of which listed the newly purchased property. I then thought of ways to check real estate more methodically moving forward. I recalled one of my most-liked podcasts has an episode that delves into checklists (Hidden Brain, "Check Yourself", aired October 30, 2017).
In the podcast Shankar Vedantam explores the value of checklists in a variety of professions, including surgeons and pilots. My favorite excerpt was from a 1943 military training film:
 In the cockpit, you learn to follow the checklist because it helps you to keep your mind on your work. Detail's important when you're learning to fly a big bomber, and using the checklist means you don't overlook a thing."
While research and flying bombers don't initially sound similar, they do have one thing in common: detail is important. Could a checklist be a valuable tool for a prospect researcher as well?
As an exercise, I created the following real estate checklist, personalized to my client:
Throughout the research process, I make sure to check my prospect against each resource while also staying on the lookout for any LLCs affiliated with the donor or family members, where they may be holding additional assets.
Expanding my list, I also checked in with a few of my HBG colleagues who are very knowledgeable about real estate. For New York City in particular, I reached out to Kelly Labrecque – our in-house New York City real estate guru – who suggested that I add the New York City Assessor, where you can search by address (https://a836-pts-access.nyc.gov/care/search/commonsearch.aspx?mode=address) or by Borough Block Lot (BBL) (http://nycprop.nyc.gov/nycproperty/nynav/jsp/selectbbl.jsp). Kelly also recommended RealtyHop (http://www.realtyhop.com/) and Real Direct (www.realdirect.com) as an alternative to ACRIS.
For prospects in larger cities where renting is common, Josh Ostroski noted that mortgage calculators may be helpful to understand what an equivalent mortgage payment would be compared to rent, but making sure to take into account taxes, fees, and down payment. He recommends Bankrate (https://www.bankrate.com/calculators/mortgages/new-house-calculator.aspx), Zillow or StreetEasy.
In my day-to-day work, I now focus more time on real estate transactions, including recently sold real estate, since I know they are important to my clients. It is time well-spent, as real estate is a key indicator of future giving. According to DonorSearch findings from 2015:
Donors that own $2+ million in real estate, which account for 1.4% of records analyzed, make up 25% of total monetary donations and are 17 times more likely to give philanthropically than the average person.
Donors that own $1-2 million in real estate, which account for 3.2% of records analyzed, make up 13.2% of total monetary donations and are 4 times more likely to give philanthropically than the average person.
My checklist was building momentum. I found I really enjoyed having the list to hold me accountable to each of our available resources, so I decided to expand it to include essential websites for foundations, philanthropic gifts and stocks. For foundations, I included:
When it comes to checking for individual philanthropic gifts, NOZA (https://www.nozasearch.com/), iWave or ResearchPoint are my go-to resources. A colleague also taught me a few creative ways to search for gifts that don't show up in these well-loved resources by using quotations and an asterix. To search for Sam and Estee Palmer's gifts, for example, do a Google search for "Sam * Palmer" site:.org or "Sam and Estee Palmer" site:.org.
To top it off, I added a few sites for stocks, including iWave, Nexis Mosaic (https://www.lexisnexis.com/en-us/products/lexis-securities-mosaic.page) and J3 (http://www.j3sg.com/) to my checklist.
Creating a checklist was a simple, yet empowering step in ensuring I'm providing the best possible service to my clients. This process also opened up communication with my dedicated client. As Helen Brown discusses in a blog post from last year, a two-way flow of communication helps to avoid missing out on information.
In case you would like to craft your own checklist, HBG has an extensive library of prospect research resources online to inspire you. These links can be customized to create a list specific to your own organization and the preferences of your colleagues.
Do you also find checklists helpful in your research? If so, which sources do you always check out?