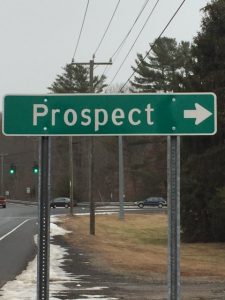 Oftentimes clients ask us to come on site for an audit of their Research department. Through the course of our conversations at almost every organization, we hear a version of this story:
An alumna of the university/donor to the museum/former grateful patient and her husband made a jaw-droppingly significant charitable gift that was in all the newspapers.
There were two problems with this:
The gift was made across town.
The alumna/donor/former patient hadn't been a rated prospect.
Everybody asks: why wasn't she on the organization's radar? Her evident wealth should have been surfaced long before. Why hadn't it? What was Research doing wrong?
They were experiencing significant FOMO: Fear of Missing Out
As it turns out, there are multiple good reasons why the information didn't bubble up, and it usually goes like this:
The donor was in the database under her maiden name. She'd neglected to mention her marriage to her alma mater/museum/hospital, so the couple were not "married" on the institution's database of record.
The organization (therefore) had no record of her husband.
As a relatively small donor, the donor wasn't being actively tracked.
And, as you'd expect, her alma mater/museum giving/hospital stay didn't appear in the PR surrounding the gift, so news alerts on the university's/museum's/hospital's name wouldn't have caught it.
So there are always lots of good reasons, and a certain amount of relief on the part of Research that it wasn't all their "fault." But, as we discuss it, I always ask myself (and the client), is this really just a Research-Missing-Something issue? Do the reasons point to multiple gaps?
Fundraising is a team activity. We all have eyes and ears and a collective responsibility to keep our organization's records up to date. If information like that is somehow missed, External Relations as a team missed it. If we're working with a university, that's Research, Records, the Alumni Office, the Annual Fund, Class agents, front-line fundraisers who gather peer information…everybody misses the information about the alumna, because any one of them could have discovered it.
Or maybe nobody missed it. Maybe the "fault" (if there is any fault to be assigned) was with the donor for not updating the organization when she got married (and honestly, she probably had more important things on her mind at the time, no?)
The fact is that it eventually did get found by someone on the team performing the function of prospect researcher (at least for that moment). And even though the donor and her husband made a monumental gift across town, there is probably more where that came from if they want to be generous again. Cultivation can now begin (and after the news report, it's no secret at what level the couple are comfortable giving!).
Still, everybody top to bottom on the org chart is rightly freaked out that something so large has been missed, and everyone wants to prevent it from happening again.
So as you begin (or continue) to try and build up the best, most dynamically current, portfolios you can for your fundraising team, how can you be sure that you're not missing anything …or anyone? Here are a few suggestions:
Wealth screen as often as you can, using different products
I know, I know, the wealth screening companies are going to bonk me on the head for this one, but honestly, screening using the same company for years on end is just nuts.
Why? The top companies work hard to innovate and offer new resources as part of their product suite, so one service might just turn up a prospect another company misses simply due to their sources, or matching algorithm, or coding system.
Also, do it more often than every 5 years. Not only does our economy vastly shift on a much swifter cycle than ever before, but people change jobs, amass wealth (and give it away) much more quickly, too. Even if you only screen rotating portions, if you need to build portfolios and pipelines, you'll need to be sure that screenings are in your budget.
But just screening isn't enough. You've got to…
Validate and analyze your screening results
If you don't budget a person's time to do this post-screening you are definitely going to miss out on prospects.
Why? Screenings don't find everything. In fact, these days screenings may find fewer hard assets because high net wealth folks have wealth managers to help them stay under the radar. For example:
Money that a few years ago would have gone into a foundation is now going into donor advised funds instead.
Real estate is increasingly being held in trusts which don't bear the name or address of the owner. Screenings match on name and address.
Off-shoring assets is now convenient for people even in the $2 million+ wealth bracket.
Information on privately-held companies (which make up ~90% of all wealth in America) is unavailable.
Assets such as art, inheritances, and family wealth are never found in a screening. That all has to be found through a visit or through good old-fashioned elbow-grease prospect research.
In years previous, finding someone's relative wealth was much easier than it is now. We may have more data, but we have less information. What screenings can increasingly help you find is someone's philanthropy, which is valuable on a number of levels.
Also, they're great at providing you with clues to wealth, if you know how to look for them. The fact that someone is connected to 15 privately-held LLCs, even if they're all listed as having no reported sales, is a potential wealth indicator. Validating and analyzing the results means looking into people whose assets may (appear to) equal zero on paper, but whose potential is top notch.
Use a multitude of alert services
In order to be on top of breaking News You Need To Know, you will want to set up alerts. That being said, keeping track of alerts is really time consuming, so be thoughtful about where you concentrate. I'd suggest starting with your top 50 or 100 prospects; your board; top volunteers; organizational leadership; and the institution name itself. If you have a "competitor" across town, maybe add their name to catch top donors. And don't just use one service.
Why? Again, different services track different sources and you'll want to use a variety so you don't miss anything. Start with tools like Lexis Nexis for Development Professionals, Mention, Mosaic, Relationship Science, and search engines, and pay attention to where you get the most hits. Is it news? Social media? Where do your donors turn up?
Caveat emptor: As I say, keeping up with alerts is super time consuming, so I always recommend that you start by keeping your Boolean logic tight and then loosening it if you're not getting as much as you think you should be – otherwise you're going to be drowning in a sea of alerts.
Spread the responsibility amongst a few people, and find direct and creative ways of communicating the best hits to the assigned frontline fundraiser in a way that works best for them. You can do this in a multitude of ways, including via email, setting up an internal web page, or using a service like StartMe* to build RSS feeds.
Alerts are one of the best ways I know to catch late-breaking news about prospects. That being said, you have to get their names and relationships right. SO:
Get your database in order
You know the old saying, "if it's not in the database, it didn't happen" right? Well, it's true. A sad, neglected, database is the easiest way to lose track of people (and also the easiest way for constituents to get frustrated with you). Also there may be legal requirements regarding your responsibility for maintaining or holding certain pieces of data, so there's that, too.
Just a few suggestions: (and there are many, many, many more I could add here)
Make sure your AlumniFinder/NCOA updates are run regularly, keeping your addresses current.
Marry people/combine records.
Connect records between families, business partners, and people and companies.
Be consistent with company names, and with coding.
Enter pertinent information from contact reports.
Track event invitations, attendance, and non-attendance.
Making sure these data are in your system will help support a robust fundraising program (not to mention light or in-depth data analysis for prospect identification now or in the future). Also, the cleaner your database is, the better your wealth screenings will be.
Speaking of clean – watch your personal (data) hygiene
I know that you probably know by now that search engines don't contain everything, and so you use multiple search engines besides just Google, like DuckDuckGo and Bing to be sure that you're casting the widest net possible.
And you've probably heard that, with all of the personalization that search engines do based on your past searching, that they've built up a filter bubble around you that means that you will see less and less unless you clear out your cache and cookies on a weekly basis.
And I'm guessing that you know that you can sit next to someone and do the exact same search on the exact same search engine and see different results because of this personalization, so you sign out of Google and use Incognito mode in Chrome to get the least filtered results.
But just in case you didn't know all that, I wanted to make sure you did. Because it's important that we're all on board with the fact that we all see different results in Google, and that's frustrating for prospect researchers who need and want to see all of it and make our own decisions about what's important.
Every research report deserves to have the most relevant information we can find, and it's frustrating for us researchers when we're hampered by technology that's supposed to be helping us. So please understand that if you find something in your first page of results that a(nother) researcher didn't, it may not be (just) her.
Communicate better
Some organizations are blessed to have that one person who has worked at the organization for 20+ years and who remembers the name of every prospect who has ever been considered by any fundraiser at any time. Usually employed in Alumni/Constituent Records or Research, they know the reason why proposals moved forward or were stalled. Who is related to whom. Who divorced whom and why certain people shouldn't be seated at the same table at an event. That person has a value beyond diamonds and should be part of the onboarding for every new fundraiser to go over their new portfolio.
Many times I'm surprised to find that that person is not included in those discussions. In fact, sometimes there's little to no communication between frontline fundraisers and researchers at all. In every on-site consultation I've done, at least one fundraiser has said to me, "I've worked here x months/years and have never met the research team/my researcher."
It seems pretty evident to me that people who are naturally brilliant at building strong relationships should be naturals at cultivating a person or group of people whose very job is to help support their efforts to be successful, if for no other reason than enlightened self-interest.
Fortunately, those noncommunicative folks are the exception rather than the rule, but, still. There's a lot more communicating that can happen. Even if your organization doesn't have an institutional memory person (yet), feeding information back to the researcher/research team from donor/prospect meetings will help build that institutional memory.
That two-way flow of information will help you and your team to avoid missing out on prospective donors, simply because you have more pairs of eyes paying attention – and making connections.
What else?
What does your organization do to avoid missing information?
---
*StartMe didn't pay me to include them in this article. I use StartMe myself and I really like it.