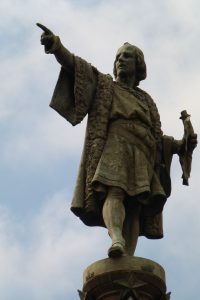 As we bid a fond farewell to another terrific #ResearchPride month, I encourage you (if you haven't already) to take a look at all of the great blogs, signs, and other activities that happened during this month of celebration, see here and here for the wrap up.
If you were one of those people who contributed a post, a sign, or a cake (!) I want you to know that you are awesome, and it's not just me saying that. Your colleagues all think you are awesome, too. Thank you so much!
Of course, it doesn't end here. We celebrate our pride all year; this is just our special festive season.
But now, I'd like to ask you to consider doing more than blogging, tweeting, liking and sharing.
Consider this your gentle but firm nudge to become a more active part of your community. Your Apra chapter could really use your help. From volunteering two hours at a conference, to speaking on a panel, to serving on a chapter task force or board…your ideas, your hands, your voice, and your skills are a precious gift and are truly needed.
I can tell you from personal experience that volunteering doesn't just gain you great life skills and professional credibility. I still have lunch with friends I made on the NEDRA board yeeeears ago. Some of my best learning experiences happened while I was volunteering on the APRA board, kibitzing at the chapter leaders' meetings, and collaborating to create content for conference sessions. I've been the recipient of a lot of wisdom that I would have missed otherwise.
Before you think about it or second-guess yourself, just go to your chapter's website right now and fire off an email to somebody on the board – whether you know them or not – and offer to volunteer.
Do it to demonstrate your pride and to help make our profession even stronger, but do it for yourself, too. You are needed, and you're going to be so excited for what happens next.