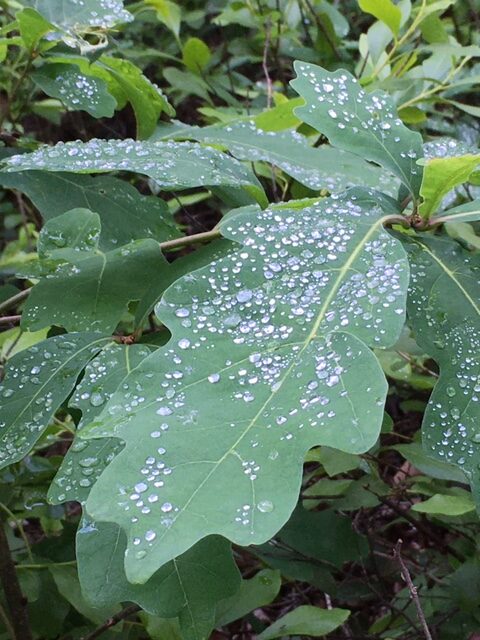 So here we are, week nine hundred and twenty-whatever, working from home, wearing a mask when we're out, socially distancing, all that good stuff. We're w-a-a-y past the novelty and deep into the "Seriously I cannot binge-watch yet another series" portion of this Pandemic-a-thon. And that's if we're lucky.
[PSA: Now is the time when it's really easy to break down and do something that honestly doesn't seem like it would be that risky but three months ago would have freaked you out. Don't. You've made it this far and we're all counting on you to keep being a strong link in this virtual chain. Also you're awesome and cherished].
But, yeah, this is still 17 kinds of awful. I've been trying to keep a gratitude list to stay positive, and I wanted to share with you some positive things I noted that wouldn't have happened if it weren't for this pandemic.
For one thing, no one is saying "It's impossible for prospect development folks to work from home!" anymore. There is an element of "be careful what you wish for" here, but if you're one of the millions who've discovered that working from home really is a wish come true, well, there's good thing #1 to come out of this.
Another good thing happened a couple of weeks ago. My university held a virtual stewardship event for donors to the student COVID emergency relief fund, and one of the speakers said "of course, we'd ideally be all together now so we could thank you in person." Since my university is across an ocean, the likelihood of my being there in person would be approximately nil, but because the event had to be virtual, there I was, one happy square among many on several pages in a Zoom room. How many great opportunities will nonprofits be able to take advantage of to engage with distanced constituents (who want to be more engaged) because we're separated?
And speaking of the benefits of virtual gatherings, here's another good thing: All of the free and low-cost webinars this spring were great, right? Especially in the beginning when we were trying to figure out how permanent or temporary this was all going to be. But if you're like me, right about now you're longing to be part of a real discussion again with other prospect development folks. Conversation. Back and forth, not just being talked at.
We're not alone. Coffee talks are springing up everywhere. Last week Apra-MN had a great coffee hour conversation featuring Janna Lee and Mark DeFilippis on the topic of the legality of using FEC data in prospect research. Lori Lawson (who helped write the guidelines on this for APRA) was able to chime in from her home in Florida. Bonus!
Next month Apra-MN will host another interactive kaffeeklatsch on the topic of New York real estate, and they're also doing evening happy hours just for conversation. Apra-Carolinas and Apra-PA are also hosting social gatherings…maybe your chapter is doing something, too? If not, volunteer to lead one yourself! It's great that distance doesn't have to be a factor – we can share a beverage and talk to peers everywhere! (oh, and hey: chapter membership chairs? Members don't need to be in your geographic area anymore! Just saying.)
What other good things are happening because of this very bad thing that you can think of?