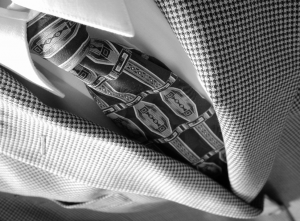 As the economy starts to pick up, particularly here in New England, I'm seeing more jobs opening up in prospect research. People are starting to feel confident enough to move around, move up, or expand a research department in anticipation of a capital campaign.
Which means lots and lots of job interviews will be happening over the coming months.
An interview isn't just stressful for the candidate. For the hiring manager, it can be really stressful, too, especially if they're not comfortable doing interviews. A lot of time and effort goes into training a new employee – even an experienced one – and getting the right person in the job is incredibly important.
Trust me here: tired old chestnuts like "What are your strengths and weaknesses?" are not the way to go. An interviewer will rarely find out what they need to know, and it signals to the interviewee that their potential new boss isn't creative or super-sharp.
The key is to ask questions that make the interviewee think on their feet and that shed light on their personality, ambition, intelligence and work habits. It's what I call getting at information sideways.
I recently found a great article from Inc. magazine called "14 Revealing Interview Questions" that I thought you might find as interesting as I did. My favorite questions were:
1. If we're sitting here a year from now celebrating what a great year it's been for you in this role, what did we achieve together?
I like this question because it encourages the candidate to imagine the impact they can have on a program but also to reveal where they think their limits might be. It encourages them to be creative and to express what they know about the job and its purview.
3. If you got hired, loved everything about this job, and are paid the salary you asked for, what kind of offer from another company would you consider?
This was a real stumper for me, as I can imagine it would be for any interviewee. The person who came up with the question, Ilya Pozin, founder of Ciplex, said "I like to find out how much the candidate is driven by money versus working at a place they love. Can they be bought? You'd be surprised by some of the answers." Answer this question for yourself right now – does your own answer surprise you?

Getting at information sideways
There are 12 other great questions in the article that encourage interviewees to reveal the things a hiring manager needs to know. Is the candidate smart? Creative? Efficient? A problem-solver? Self-starter? Team player? Truthful?
A question I like to ask is "Tell me something about your current/most recent job that you don't like." I once had a candidate tell me "Nothing. I like everything about my current job." For the rest of the interview I wondered "How can that be so? If they like absolutely everything, why are they sitting here? What aren't they telling me?"
Another favorite of mine is "Tell me about an experience at work where you had a conflict with another person, and what you did to resolve the situation." One candidate answered, "Oh, I just smacked her." I waited the requisite three beats for the mischievous look and the "Just kidding!" – but they never came. Yikes.
What interview questions do you like to use that get at information sideways? What questions have been asked of you that really made you think?