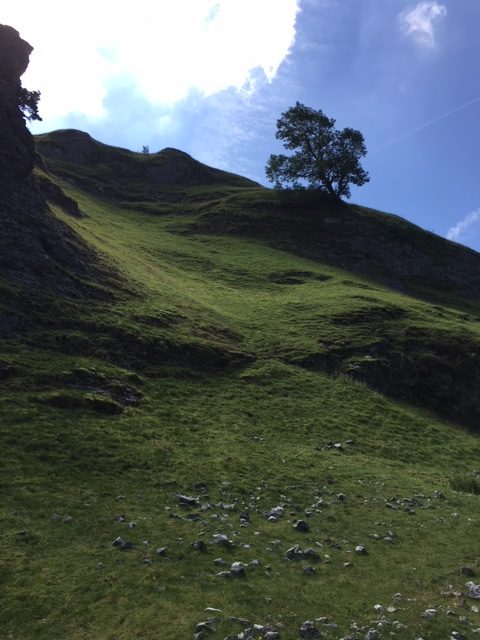 Much of what researchers are looking for can be found online these days, but there's a boatload of historical information (and by historical, I mean pre-internet) that is still held in paper files, or on microfiche, or in books in libraries. Sometimes the information we're looking for isn't even historical per se, it's just that the report from four years ago was over-written by the newer report. (why keep it? who would want to read that??)
I saw a request on social media this past week of someone who was looking for a historical PF-990 report for a foundation. None of their searches in free or fee-based resources like Candid, FoundationSearch, or Propublica's  Nonprofit Explorer went back far enough. They very smartly went to their peers to ask, "what should I do next?"
My first thought was that they should check the nonprofit's website in the unparalleled Wayback Machine/Archive.org for the year in question to see if there happened to be an archive of the document. In case you're not familiar with it, Archive.org isn't just for 990s. Go check it out – it's a key research essential.
If the Wayback Machine doesn't work, Indiana University Purdue University Indianapolis (IUPUI) Library manages the Ruth Lilly Special Collections & Archives, which holds historical information on roughly 100,000 foundations. Some of it is searchable online, some of it isn't, but there is an "Ask an Archivist" button where you can get an actual person to help you.
And speaking of asking real people, I'd like to once again fervently sing the praises of reference librarians if you are coming up against a blank wall for any kind of research question. Not long ago one of my colleagues was researching an established family in a mid-sized town, and the reference librarian in that town's library referred her to a locally-written book about the family. That book probably wouldn't have turned up in her regular research sources.
Especially if you work for a small nonprofit and don't have the budget for a lot of resources, you shouldn't forget your local public library. In addition to talented reference librarians, it can also be a great place to use the best e-tools available, too. My town is one of the smallest in Massachusetts, and I've got free access to fantastic business resources like ValueLine with my library card.
Another resource that may be a hidden gem is the bright star, ResearchBuzz, curated by researcher extraordinaire Tara Calishain. In addition to uncovering and highlighting databases, hidden resources, and archives you never dreamed could exist, Calishain also shares searching tips and tricks in articles such as this one on using a new Google date search syntax. ResearchBuzz is totally free, but if you find the site useful you may want to join me in supporting it via Patreon.
One last resource I'd like to mention where I've found some great surprise info is Melissa. I've bumped into lists of every resident in a zip + four area, found LLC names affiliated with residences, and discovered average household income by postal carrier route. When all else fails, it might be a good rabbit hole for you to fall into sometime to learn what's available there on a prospect or property.
What resources do you consider hidden gems? Where do you go when all else fails?