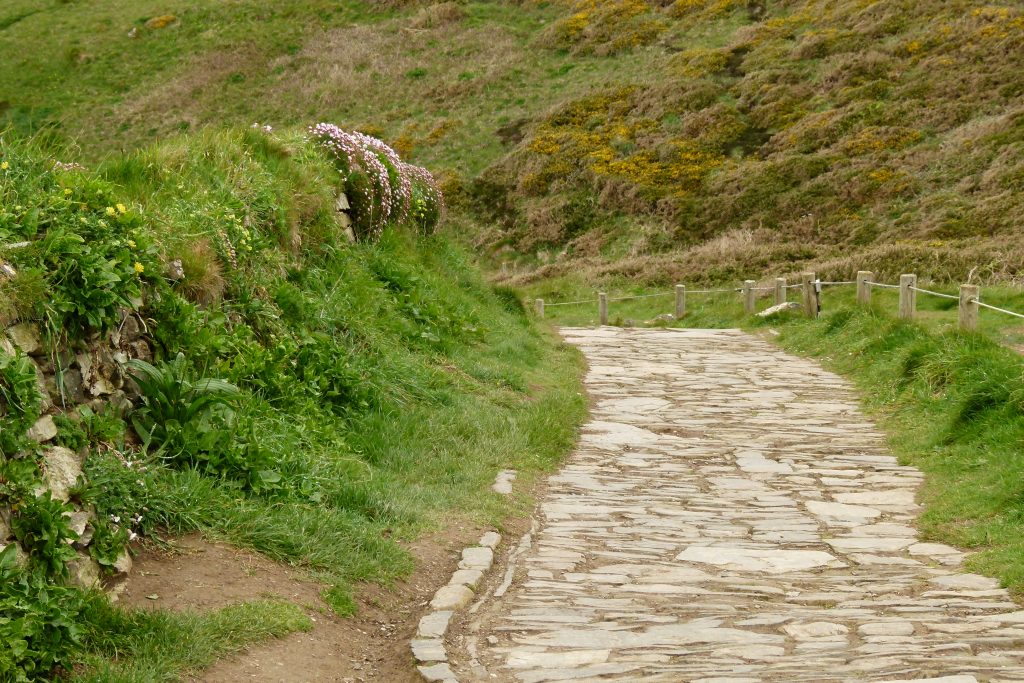 Whether you've just graduated from college or you've been in the fundraising intelligence field for 20 years, if you're looking for a new job the interview process can be a little nerve-wracking.
There are tons of articles out there about how to present yourself in the best light, and what questions to be prepared for in an interview.
Here at HBG, we have developed our own way of doing what I call "getting at information sideways," meaning asking questions that help us get a better understanding of candidates. We ask a lot of open-ended questions that can be interpreted a variety of ways, and how the candidate decides to pick up the ball can be illuminating.
But it's not a trap.
You'll see in my article that you can get some really entertaining answers. (Really? You'd really do that to a colleague that bugged you?) But mostly we just want to learn about a candidate's character and if they share our company values. And, of course, what kind of a researcher they are.
So this week I wanted to share some tips for the job-seekers out there, to help you be best prepared for any interviews you'll be facing.
Do your homework
Have you checked out the website of the organization you're interviewing with? Are they in a campaign? What are their organizational or fundraising goals? Do they have a blog or newsletter? How big is their research team? How active are your future teammates professionally or on social media? What makes the organization unique?
Even if an interviewer doesn't specifically ask, they will want to know that you know something about their organization. It shows them why you want to work there, as opposed to just anywhere else but where you currently are. So (if they don't ask) find opportunities to show the interviewer that you've done your homework on them. It not only speaks to your relevant skills as a researcher, it also sends a message that you're being purposeful about your career path.
Know what you have to offer
Before you interview, take an inventory of your skills. Are you particularly good at international research? Do you have mad data mining abilities? Can you whiz through a wealth screening and verify results with speed and accuracy? Do you love to train others? Do you get satisfaction from writing a well-researched profile?
At some point during the interview, a question will likely come up that allows you to talk about what you would bring to complement the talent pool already in place. Be prepared to tell short stories illustrating one or two of these job-related strengths, and talk about them with genuine joy and excitement.
Come prepared with interesting questions
If an opportunity doesn't come up earlier, at the end of the interview you should, of course, always ask anything you might want to know about the position itself that has not come up. But also be prepared to ask some higher-level questions, as well, about features of the department or organization that are of genuine interest to you. Here are a few examples of what I mean:
What is this Research shop/fundraising division particularly strong at?
Your nonprofit just announced a brand-new campaign. How did things go during the quiet phase?
What are the goals for the coming year?
How much interaction is there between front-line fundraisers and Research?
I noticed you have a book club/kickball squad/pub quiz team. How did those get started and how do new employees join up?
Relax…
Interviewers want you to succeed. They're trying to fill a job and they're really hoping that you're going to be "The One" so they can stop searching and get back to work. You're going into a nervous-making situation with someone who is pre-inclined to root for you, so take a few deep breaths before you start to be your most calm, confident self. That being said…
… but don't be cocky
Thinking that a position is in the bag because you know someone on the hiring team, or because your experience level is w-a-y higher than the required skill-set, or because you're just obviously so fabulous…is the easiest way to lose a gig. You may be vying with another candidate who is equally as fabulous as you are.
Smugness isn't a good look, and it's the easiest way to get a hiring manager to reject a candidate.
Post Interview
Send a thank you note. Send a thank you note!    (Seriously: send a thank you note).
When you hang up the phone, or on the bus, or when you get home, send a short but heartfelt thank-you email for the interviewer's time, etc.
Many are divided on this, but if you really want the job it can't hurt: That very afternoon or evening, hand-write a thank-you note at least to the primary interviewer, but also to anyone else you especially connected with if you met with multiple people. Post it the same day or the very next day. Do not write multiple people the exact same note – trust me, they will compare notes. You don't need to go over your resume or your unique skills that make you the best candidate; just say thanks and be gracious (or even charming if that's in your skill-set).
If you are genuinely still excited (or even more excited) about the position post-interview, now's a great time to say so.
Also, if you had a moment of connection with an interviewer, add that into the note: "thanks so much for your suggestion that I check out Joe's Business Blog – I read 3 articles and subscribed on the bus ride home!"
You may think that thank-you notes are a thing of the past, but trust me, they will help you stand out. Also, nobody doesn't like getting mail, including interviewers. And even if you decide that you don't want the job after all after seeing what a crazy mess the place is – send a thank-you note anyway. The person you just interviewed with may want to hire you at their next job.
So those are a few tips for the interview-bound this summer. Do you have any other hints to help out fellow colleagues who are looking to move to their next adventure?