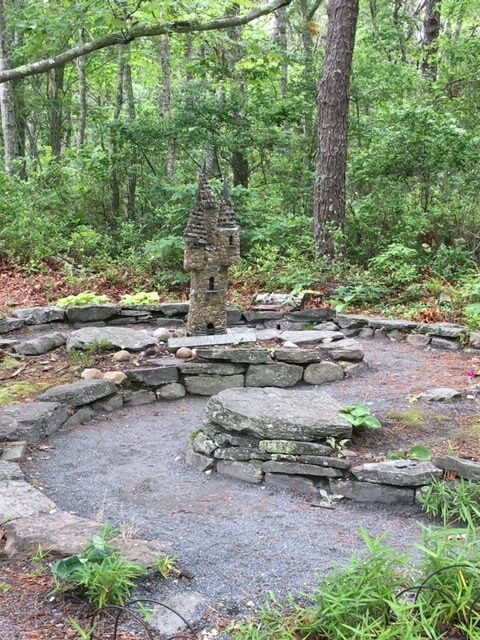 Whether you've just graduated or have been in the fundraising intelligence field for 15 years, if you're looking for a new job the interview process can be a little nervous-making.
That said it's always good to remember to relax as much as you can during the interview.
Interviewers want you to succeed. They're trying to fill a position with the right person and they're really hoping that you're going to be "The One" so they can stop searching and get back to work. You're going into a situation with someone who is pre-inclined to root for you, so take a few deep breaths before you start so you can be your most calm, confident self.
One important thing to consider as you're taking your deep breaths is that both you and your potential future employer have a lot at stake here. If you consider both points of view, you'll probably have more success.
What do I mean?
Consider what they're looking for as well as what you are. You've probably already made a list either on paper or in your head about things that you are looking for in a new job and a new employer. (If you haven't actually written them down, I'd recommend doing it before you start the interview process. That way you'll be able to check off early on whether the organization you're interviewing with meets your must-have and nice-to-have lists).
You're not the only one with a checklist, though, so it's always good to ask the interviewer what they're looking for in a successful candidate. Not only will that make the process more clear, but you'll have a better idea if you need to mention skills they're looking for that may not be apparent on your resume, or that haven't been covered in the questions they've asked.
You may even want to take an inventory of your skills before the interview to be prepared. At some point, a question will hopefully come up that allows you to talk about what you would bring that would complement the talent pool already in place. Be prepared to tell concise stories illustrating one or two of these job-related strengths, and talk about them with genuine joy and pride.
What else is important?
Well, if you're applying for a research position, they're probably going to want to see evidence that you're good at it. Here at HBG, we ask a question early on in the interview to see if the candidate has done any research at all into our company. That tells us a couple of things: they're an inveterate researcher, and they want to work here, not just somewhere else other than where they are.
But if they don't ask, try to find opportunities to show the interviewer that you've done your homework on their organization and use it as a springboard for questions (For example: "I saw that your nonprofit just announced a brand-new campaign. What did your department do to help prepare for it?") It not only speaks to your relevant skills, it also sends a message that you're a strategic thinker and being purposeful about your career path.
Your questions are important
At the end of the interview you should always ask anything you might want to know about the position itself that has not come up. If there are specific things you're interested in (Is this actually a fully remote position? Are flexible hours possible? How much travel is required? Who would be my supervisor? What is the growth trajectory for this position? Do you provide support for continuing education?) now is the time to ask them.
But also be prepared to ask some questions about the organization as well, including features of the department or organization. Here are a few examples of what I mean:
What is this Research shop/fundraising division particularly strong at?
What are the goals for this department for the coming year?
How much interaction is there between front-line fundraisers and this department?
I noticed you have a book club/kickball squad/pub quiz team. How did those get started and how do new employees join up?
What would you consider the biggest challenges for the department in the next 6-12 months?
Changing jobs is a life-changing decision, and a candidate who doesn't ask any questions comes across as someone who is not a very curious person – not great in a researcher – or that they're not really all that interested in the job. If you're someone who is simply shy in the moment, then have a list of questions ready to go.
Post Interview
I've seen arguments on both sides for and against sending a thank you email/note to the interviewer(s). My colleagues and I are on Team Pro – we appreciate it and do notice when someone sends a thank you email/note after the interview.
If you really want the job, sending a note can't hurt. You don't need to go over your resume or your unique skills that make you the best candidate; just say thanks and be yourself. If you are genuinely still excited (or even more excited) about the position post-interview, now would be a great time to say that.
Even if you decide that you don't want the job after all, send a thank-you email anyway. You can be honest and stop the process with positivity and relay pleasure in having made a new connection. That kind of professionalism means that, even if you're not a good fit for that job, the people you met may still think you're a good candidate generally and refer you to a colleague with an open position you do fit.
Interviewing is always stressful, but hopefully these tips will help make the process more transparent and beneficial for you and for the people wishing you well on the other side of the table.