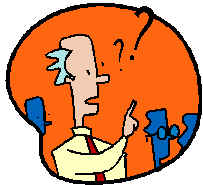 You need new donors in major gifts, annual giving, planned giving, principal giving…okay, I understand: you need new donors in ALL areas of your fundraising operation. No worries. Here are just a few (of the many possible) remedies to help you identify and involve new donors.
Remedy #1: Have you taken care of donor attrition?
For many organizations, attrition numbers are scary-high right now. Do you know what percentage of your donors leave every year? It's a lot easier (and cheaper) to keep a donor than it is to acquire a new one, so work at understanding how many are drifting away and why they leave. Then devise strategies to keep them.
Remedy #2: Do you know who your best prospects are?
It doesn't matter if you work at an organization with less than 500 donors or one with a million. You need to get to know your donors better so you can find others like them. Data analytics – even basic queries – can provide characteristics of your best prospects to help you identify more people just like them. Slicing and dicing your data – even sparse data – will give you great answers. If you don't have capacity to do it in-house, it's very easy to find talented analytics experts to help you.

Remedy #3: Do you know what it is about your organization that donors love?
You may be surprised to learn that it's not always a priority you're pushing, but some other X factor that gets them jazzed. Ask them! Surveys are a great way to find out donor interests and opportunities you could capitalize on. (And don't give me the old "but we're not an alumni-based organization!" argument!) Alumni organization or not, don't you have gorgeous t-shirts to give away as an incentive? Or what about a "Free ice cream cone in the splash park for donor survey responders appreciation day"? What do you have that prospects would value? Be creative and piggyback activities!
Remedy #4: Are current donors giving you what they're giving other nonprofits?
An electronic screening can help you answer this question, and will help you elevate both annual fund and major gift numbers – probably significantly. Many of the vendors, in addition to providing asset information, also match the individuals in your database to donor honor roll lists of nonprofits across the US and United Kingdom. Someone who is regularly making gifts across town that are 10x what they give your organization needs to be asked for more.
Remedy #5: Maybe they don't love you yet, but what about the ones who 'Like' you?
It's a good bet that your nonprofit has some kind of social media presence at this point (and if not, it's time to get a move-on). What have you done to convert those people who just Like you into future donors who love you? What can you offer them – of value – in exchange for their contact information? A study or white paper? Access to an invitation-only lecture? A free hour in the swimming pool? A 'behind the scenes' tour with the performers?
These are just a few of the many ways strategic prospect research can help you identify prospects. Thanks for reading – What ideas do you have for how you identify new donors?