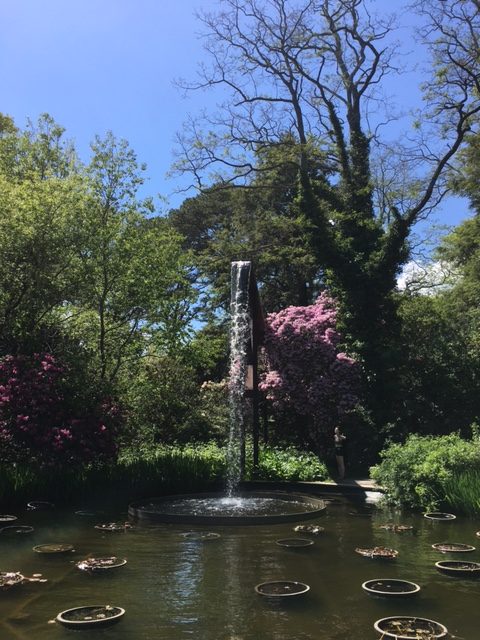 Yesterday I spoke on the topic of "Prospect Research for Fundraisers" at the excellent virtual annual conference for the Institute of Development Professionals in Education (IDPE) in the UK (which is still going on, so if you're a fundraiser for an independent, private, K-12 and/or secondary school, jump on that train).
One of the questions I was asked during the Q & A was, how can we identify prospects on very little budget? It's a perennial (and good) question, so I thought that I would share my response here.
RFMD
The first thing I'd suggest is some very basic data mining. If there's someone on your team who is good at downloading information from the database and manipulating it in Excel, you're going to get a lot out of this project: it's called RFM analysis. Don't let the name scare you, it's really just a bunch of sorting. It's not a speedy project, but it is guaranteed to give you some really good insight.
What you're looking for is people who have given to your nonprofit most recently; those who give most frequently; and those who give the highest amounts of money.
You should really have about 5 years' worth of good giving information recorded in your database for this to work well. You will want to download your donors' names or ID numbers and all of their giving for the past 5 years into a spreadsheet.
Now the fun starts. Add columns to create a points system. At the end you will sort by those with the most points and the most giving.
Each time they gave, put a point in that column. If they gave multiple times in a year, that's multiple points in the frequency column (so if they made two donations, they'd get a 2, for example).
You can be as creative as you like when you set up your scoring system – how in-depth you go is entirely up to you. Once you get the points in, then sort away by top scores: who gave the most recently? Who gave the most frequently? Who are the top donors? Now who is at the nexus of all three columns?
Chances are you will see a lot of familiar names at the top, but as you go down the list a bit further, what surprises do you see?
Maybe you want to go back further – 10 or 15 years if you have that amount of data. If so, you can get a look at RFMD, where D=Duration. Who has given to you most loyally over the years?
The cost of a project like this is your time, which certainly isn't cheap, but at least you don't have to add anything to a budget to do it.
This is just one way to do an RFM analysis; there are certainly more sophisticated ways to do it, and more factors you can add into the mix. Be creative and don't be afraid to experiment.
SEARCH AND ALERT
Head to your favorite search engine, and do a search similar to this:
(alumnus OR alumni OR alumna OR graduate OR "old girl" OR "old boy" OR …you get the drift) "name of your school here" (donor OR philanthropist OR donation OR million OR billion)
If your graduates go by the term "Old Wycombiensians" (for example) then by all means use that in your search string. Be creative in the words you add in the parentheses at the end of the string; for example, instead of the word donor, you can use a phrase like "sold her company" or "hedge fund" or "yacht" or "ponzi scheme."
Once you have a string that gives you good results, you can save it as an alert and have the results delivered to you when something new comes through. Voila! You just learned about that alumna who sold her company to a hedge fund and bought a yacht!
REPORT
I love this report I'm about to mention – we used it at every nonprofit I ever worked at, and it always bubbled up great prospects. Maybe you already use it – if so, you know what I'm talking about.
The report is as simple as this: you already know what level of donation makes you sit up and take notice at your school. Maybe it's £/$250 or $/£500 or £/$1,000, but whatever it is, that's the amount you use for this report.
Every week on a Monday morning, ask your database (or your very kind database administrator) to automatically run a report of everyone who gave a gift of whatever-that-level-is last week.
Maybe there won't be any surprises in there, but every once in a while, there will be. The report flags up great opportunities for stewardship, to be sure, and also great pointers for a little more in-depth research.
FREE RESOURCES
Don't miss the free HBG Research Resources here on our website. There are pages and pages of links, and I know that you'll find some great tools and ideas there to help you identify new prospects.