COVID-19 has impacted every single industry, usually for better or worse. But with real estate, the impact of the pandemic has been both better *and* worse, depending on the area of real estate you're looking at. In today's article, my colleague Josh Ostroski brings his deep knowledge of real estate to help us understand how our prospects who work in real estate (or who own well-placed properties) may be impacted now. ~Helen
---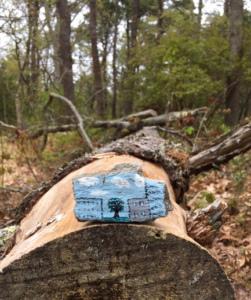 There has been a lot of talk about real estate trends during the coronavirus pandemic. We have all heard about the urban exodus, housing prices increasing, and people working from home. I wanted to dig a little deeper to see if what we're hearing is true or merely anecdotal and the reasons why.
The Urban Exodus
We have all heard that families are leaving cities to find more space in the suburbs. As the country was in lockdown, many people began to re-think what was important to them. With restaurants, bars closed, and shops closed, along with food delivery service expanding to more rural areas, there was less of need to be able to walk to amenities. However, according to a recent report by Zillow's Economic Research team, they found that in most areas of the country "suburban housing markets have not strengthened at a disproportionately rapid pace compared to urban markets."
There are some outliers, such as the Northeast, where new pending listings in urban zip codes re-accelerating more slowly than in the suburbs. "Some regions saw stronger evidence for a suburban-urban diverging trend than others. For example, in the New York City metro, home values in urban ZIP codes were decelerating in June relative to pre-COVID trends ( -0.2 pp) while suburban ZIP codes were accelerating (0.2 pp).
The same trend holds in Boston with urban home values down 0.5 percentage points and suburban homes values up 1.3 percentage points. However, this deceleration was already a trend (comparing February YoY to January YoY) in the Northeast Region overall, and the New York City metro.
Conversely, the Chicago metro area experienced the exact opposite trend with growth, decelerating in suburban areas while urban areas accelerated. And areas like Philadelphia and Miami saw accelerated growth in both regions, but more so in urban ZIP Codes."
San Francisco is seeing a trend to becoming a buyers' market, as inventory and days on market are up. According to Zillow's report, "in San Francisco, list prices have fallen 4.9% year over year and inventory has risen 96% with a flood of new listings. Higher levels of inventory, up 96% year-over-year following a flood of new listings during the pandemic, are sitting on the market in the city proper, a significantly larger jump than the surrounding suburbs. In San Francisco, though, the softening is clear as sellers flood the market with their listings and buyers have not changed their pace to match."
The markets where the largest share of renters in the center city would gain the power to buy if they looked outside city limits are San Francisco, Seattle, Washington, D.C., and Boston.
---
Check Out These Market Trends
Zillow: 12 mid-sized markets to watch
Realtor.com: Hottest Zip Codes
Insurify: Cities with the greatest pandemic real estate booms
---
Housing Price Increases
Normally in an economic crisis, housing prices drop. However, in this pandemic, prices in many locations have increased. Part of the reason is the drop in demand was matched with a drop in supply at the same time, protecting prices. Then when people began to look to move, the lack of supply has created a seller's market, increasing prices.
Historically Low Interest Rates
Interest rates are still at an all-time low, so buying a home is more affordable. There has also been an increase in homeowners refinancing, putting themselves in a better economic situation.
Lender Standards
During the housing crisis of 2008, the use of subprime mortgages and lenient qualifications caused homeowners that were not really qualified to purchase homes out of their price range. When prices plummeted, they owed more than the house was worth (became "upside-down" or "under water" on their mortgages). Since then, the government and mortgage lenders have become much stricter in their lending qualifications. That means more homeowners are qualified now. According to CoreLogic, lenders have tightened credit requirements or increased payment requirements, making riskier loans less common. This helps to protect homeowners in a down market.
Home Wealth Gains
According to the Federal Reserve, housing wealth is a major component of total household wealth in the United States. According to the National Association of Realtors, "as of 2018, a homeowner who purchased a typical existing home five years ago (2013) gained $79,488 in wealth (equity), of which $64,200, or 81 percent was from the home price appreciation ($197,400 in 2013 to $261,600 in 2018)."
Home equity is at an all-time high in the U.S., which has not only helped weather the economic downturn, but has allowed homeowners to use that equity to their advantage by having flexibility to be able to sell their home for something that works better for them, like investing in another property (which can generate rental income), home renovation (which further increases the home value), a child's college education, emergency or major life events, or expenses in retirement. National Association of Realtors has calculated equity reports on 181 metropolitan areas.
Default rates have also remained low during the pandemic. According to ATTOM Data Solutions, "Equity-Rich Properties Continue to Outnumber Those Seriously Under Water by Four-to-One Margin; Portion of U.S. Homes Considered Equity-Rich Ticks Up to 27.5 Percent; Seriously Under Water Properties Down to 6 Percent."
Second Homes
Another trend that we are seeing is people are moving into their second home and using it as their primary residences. According to an article in the Colorado Sun, schools in Aspen, Vail, and Crested Butte reported record interest in enrollment as part-time resident relocated to their second homes. At the same time, the market has seen increased home sales in these resort towns as people are wanted to get away from cities.
This is also happening in New York City, which was one of the hardest hit cities by COVID-19, where people are moving into their upstate NY, Hamptons, and CT homes.
Real estate agents are also seeing an increase in people that live in cities, but are renters, buying second homes outside of the city.
As researchers, we should keep an eye on surrounding communities outside of cities that were historically vacation areas to see if there is an increase in sale prices. This could also trigger people to sell a home in a vacation area to take advantage of the increased demand.
Commercial Real Estate
One industry that is struggling is commercial real estate. As many businesses struggle to stay afloat, they have not been able to pay rent and commercial real estate companies are feeling the effects. Also, since many companies are having their employees work remotely, they are finding out they don't need all the space they have and once their lease is up, they are either looking for smaller space or going fully remote.
Physical distancing is also changing the physical layout needed in office areas, meaning that potential tenants are going to demand less open spacing (can this mean we can finally put a nail in the open workspace concept?), updated HVAC systems, and improved amenities.
There is an increased demand for warehouse and storage space, as e-commerce has surged. Biotech companies are also seeing increased demand for lab space.
I think it would be smart to look at a commercial real estate firm's portfolio and see what types of companies are in their portfolio. Consider using the HBG Whitepaper on who is doing well to help you determine if the RE firm has any of those clients or companies in industries that are doing well. At the same time, if the portfolio is full of restaurants or retail it could mean lean times for the commercial real estate firm.
Also, be on the lookout for commercial real estate firms to take advantage of opportunities to acquire properties at a good price and build their portfolio. Here is a good place to keep an eye on commercial real estate transactions and news.
Working Remotely
Due to the pandemic, many people were forced to work remotely. According to Business Insider, following the pandemic more than half of Americans want to continue working remotely while two-thirds of companies may render their current work-from-home policies permanent. A few major companies have announced they will continue to have employees work remotely, including Google, American Express, Uber, and Airbnb. REI plans to have its employees work remotely indefinitely and recently sold its brand new headquarters in Bellevue, WA to Facebook for $368M.
The National Association of Realtors created a Work From Home Score that studied "3,142 counties that are best poised to provide a supportive environment for working remotely, mainly, working from home." They used nine factors to calculate the score. The top 30 work from home counties represent the top 1%. The top five counties include:
Part of the Atlanta-Sandy Springs-Alpharetta metropolitan area, 11.3% of the workforce already works from home and 99% of the population is served by three or more broadband internet service providers (ISPs). It's a fast-growing area, and the population rose nearly 21% over the last five years.
Part of the Denver-Aurora-Lakewood metropolitan area, 11.7% percent already work from home and 98% of the population is served by three or more broadband providers.
Los Alamos County, New Mexico
Part of the Los Alamos micropolitan area and the Albuquerque-Santa Fe-Las Vegas combined statistical area, less than 3% work from home but what stands out is that 68% of the workforce work in office-using industries. Homes are very affordable and only 11% of homeowners pay  30% or more of their income on their mortgage.
Part of the Dallas-Fort Worth-Arlington metropolitan area, 8.6% of the workforce work from home, and its population expanded 17% from 2014 to 2019, indicating it is a fast-growing county.
Part of the Washington-Arlington-Alexandria metropolitan area, 7.5% of residents work from home, with 44% working in office-using industries. 100% of the population is served by three or more ISPs.
These areas could also be a good place to keep an eye on if you have prospects living there as they could see an increase in their property value. It is also going to change the type of home people want to purchase, which may now include two office spaces and an area that can act as a home school.
What trends are you seeing in your area?