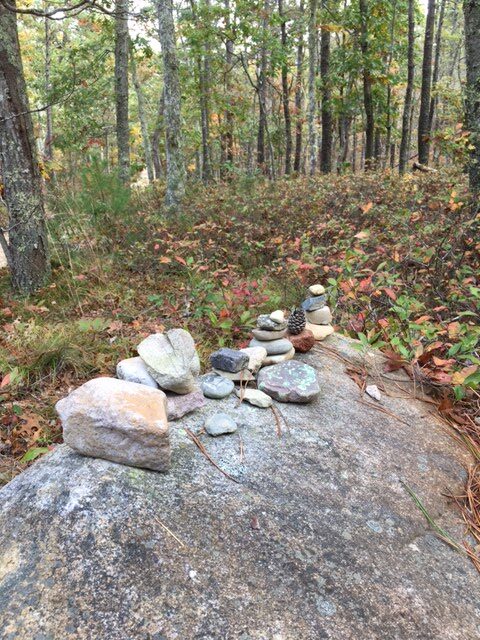 It's been eight months since I did a blog post on the topic of "Who's Doing Well Now" and I thought the end of the year – giving season – might be a good time to revisit that question.
If you read that original blog post and the follow-up white paper, many of the industries from that period remain at the top, but over the summer innovation (and pivotation) pushed a few other companies and industries into the spotlight. I wanted to share my resources to help you dig a little deeper to find prospects that might be flying under the radar a bit.
For example, it's not a secret that puzzles and games are doing well, so of course we should look into who makes them. Manufacturers like privately-held (and very diversified) Allied Materials and Equipment Co. of Kansas City, MO, whose subsidiary Allied Products is the maker of Springbok puzzles, are doing well this year. According to their website, Allied also makes American flags that fly "over some of our nation's most important institutions as a result of contracts with the United States Senate, Department of Defense, and GSA recipients." Those flags are also used for military (and veteran) keepsakes and burials, which unfortunately have seen an uptick this year. Allied's DOD contracts also extend to military equipment, such as chem/bio life support systems.
Want to find more suppliers with US government contracts? There's a database for that: https://www.usaspending.gov/. You don't have to know the name of the company, either. If you're prospecting, the surprisingly well-built search tool allows for a large array of filters, including recipient (awardee) type, NAICS code, state, zip code, and congressional district.
Specifically interested in companies that have received contracts for COVID-related purposes? You can find that on the USASpending site, but ProPublica has also created a very search-friendly tool at https://projects.propublica.org/coronavirus-contracts/ for finding companies that have recently increased sales due to government contracts.
In the Washington, DC area, it would be natural to think that the fastest growing company would be a government contractor. Holistic Industries, which has grown 447% over the past three years and is considered an essential business will probably not be a DOD contractor anytime soon, though. The cannabis retailer reported growth over 30% for the first quarter this year and beat estimates for Q3 by $3 million. CEO and University of Maryland alumnus Josh Genderson has hopes to double sales next year. Cannabis retailers can't use traditional banks to park their money, and they frequently donate to local nonprofits to prove their place in building up community. If your nonprofit doesn't include cannabis retailers in your due diligence 'no-no' list, you may want to check out your local retailer's leadership.
With the disruptions in the supply chains over the past several months, grocery retailers have needed to utilize more cold storage facilities to keep things fresh and relatively close-by. Two companies control nearly 60 percent of all of the cold storage in the US – Lineage Logistics and Americold Realty and both are growing quickly, according to The Wall Street Journal. The CEOs of both companies are graduates of Midwest universities that mention nonprofit interests on their LinkedIn pages.
I found the three specific company examples mentioned above by searching for "companies doing well" and limiting my search dates, but there are other resources (stronger than a search engine) that you can use to prospect for successful industries and companies (and the people who are doing well because of them) right now.
One of my all-time favorites is an expensive resource that used to be found only in hard copy in business libraries: ValueLine. Imagine my delight when I learned earlier this year that not only is ValueLine online and searchable, but my library card to my little local library gives me free access to it. (Maybe yours does, too?) ValueLine gathers information about 6,000 publicly-held companies and 18,000 mutual funds (as well as other invest-ables) and provides insights on which companies and industries are "timely" (how they're doing as compared to others in their industry) and "safe" (the likelihood that the company will continue to do well over the coming months – or not) at the current moment.
My search in ValueLine this week showed that 26 companies are at the Venn diagram nexus for both growth and safety. The list includes several you'd expect like Clorox, Costco, General Mills, Home Depot, JM Smucker, Procter & Gamble and Walmart, with a few interesting ones like Jack Henry & Associates (payment processors for the financial services industry); Landstar (shipping and logistics); and Synopsys, an electronic design automation company focusing on silicon design, verification, and intellectual property and software security and quality.
Another resource to check for companies doing well right now is the Fortune Global Fastest 100, a listing of the fastest-growing companies in the world. I like to break their list down into industries to get an overview of sectors that are growing quickly in order to spot trends and outliers. This year the top three categories for growth are commercial banks; homebuilders, engineering, construction, and building materials; and internet services and retailing.
One last resource I wanted to mention is LinkedIn. Since it was first published on March 31, senior editor Andrew Seaman's article, "Here's Who's Hiring Right Now" has been regularly updated. Its long list of companies that are doing well enough to be hiring this year is worth a look for prospecting ideas.
What places are you looking when you're prospecting these days?