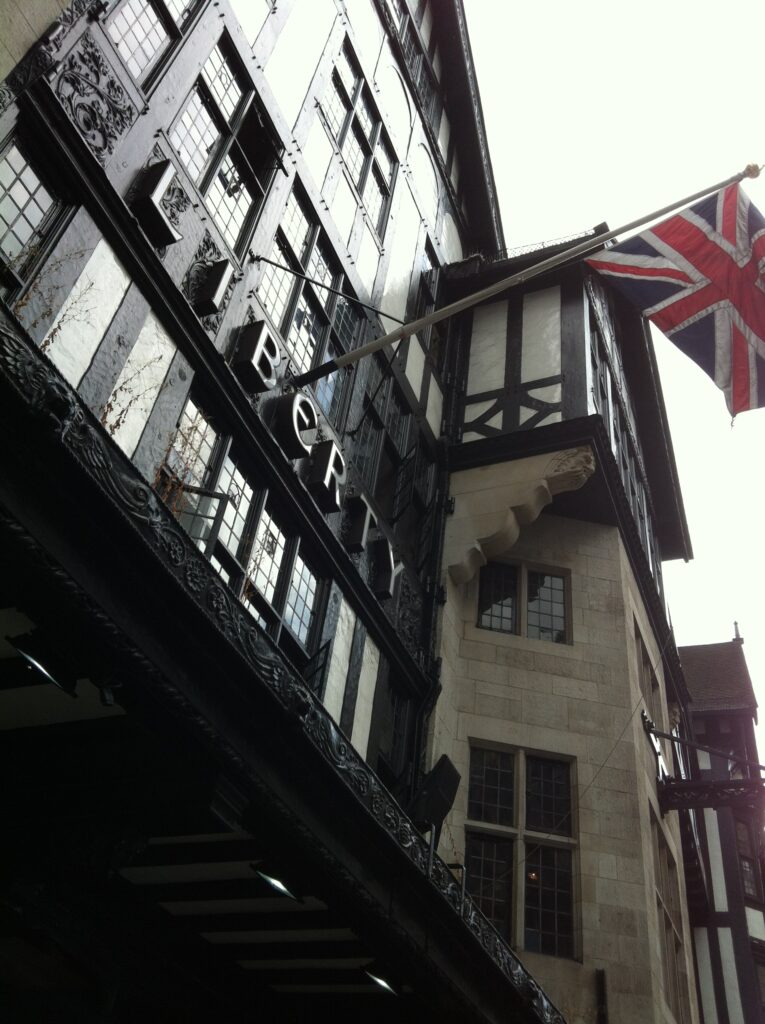 Back in April, I wrote a blog post about companies, individuals, and sectors in the United States that were doing well despite (or in some cases, because of) the coronavirus pandemic. Today I want to offer some research that I've done on the same topic, but focused across the Atlantic. For everyone who has prospects in the United Kingdom, this one's for you.
Just as everywhere, the economy in the United Kingdom right now is on a slanting slide into sure recession. However, that doesn't mean that every company or sector is in the red along with it. As I go through the individual companies and sectors that are doing well right now, think not only of those who are executives or major shareholders that are in these companies, but the companies themselves and others in that sector that may be prospects. Also consider if they have a corporate foundation with funding priorities that your nonprofit might fit.
Basic goods
Just like here in the States, the major supermarket chains are experiencing solid sales right now: Tesco's sales are up 12.7% and Sainsbury's and Waitrose are both up 12.5%. Discount grocery chain Co-op is up 30.8% and sales for mainly-frozen-foods grocer Iceland are up 29%.
In order to get those groceries, many people are relying on the UK's main delivery service, Ocado, which is reporting sales that are up nearly 33%.
Companies and manufacturers
According to Make UK, the professional organization for the UK's manufacturing sector, 90% of UK manufacturers have continued to operate fully or partially since March, although around 20% have furloughed or laid off staff.
Which manufacturers specifically are doing well?
Any company manufacturing Perspex (plexi-glass), for example. Every person operating a cash register or sitting at a customer service window has (or will have) a sheet of plastic between themselves and the customer, so those manufacturers are operating on all cylinders.
The same goes for anything medical related, including PPE manufacturers/suppliers (face masks, gowns, visors, aprons, thermometers), medical equipment parts and materials (beyond just respirators to the base materials like plastics and sheet metals), and companies that make household and institutional cleaning supplies, including Reckitt Benckiser, the maker of Dettol, and hand sanitizer manufacturers.
And of course early on in the lockdown just as in the United States, UK television streaming services, games, and other forms of entertainment did (and continue to do) really well, too.
Who does well all the time?
Grocery stores usually operate on fairly thin margins, but people always need groceries so they tend to be fine no matter the economic circumstance. Banks, energy companies (those delivering heating oil and gas, for example), internet and phone companies, and the infrastructures that support them do well, too.
Right now, in addition to ecommerce (like UK-based companies selling must-have items like Argos, B&Q, Curry's, Screwfix, office suppliers, etc.), shipping (and supporting industries) are also doing well because all of those ordered items have to be delivered.
Which companies and industries are having a moment?
And speaking of delivery, a new-ish form of vehicle is increasingly important, with drones supplying medicines and PPEs in half the time over the Solent to the Isle of Wight and from mainland Scotland to the islands. Look for companies like drone operator Skyports and defense and technology companies like Thales that manufacture these useful technologies.
It's not just corporations and UHNWIs doing well: Local bike shops can't keep stock on the shelves – especially bikes under £500, and they can't keep up with repairs, either. Electric bike sales are up 96%! Britain has re-discovered biking in a big way, and it's healthy for the bikers and for the bike sellers, from local shops to chains like Halfords.
The UK is a gardener's paradise, of course, and garden centers which have now reopened are experiencing the same sort of panic-buying (and associated boom in sales) as we Americans had with toilet paper in late March. There's an 8-week wait for certain plants as sales at some centers have exploded 75%.
Who will be doing well moving forward?
Because of COVID-19, demand is also beginning to rise for contact-free items like touchless faucets, flushers, and dispensers, so watch those manufacturing spaces as well.
Property investors with deep reserves like Great Portland Estates, one of the largest property owners in London's West End, bought up bargains during and after the Great Recession. They purchased nearly 60% of their current portfolio between 2009 and 2014, and according to an article in the Financial Times (paywall) they plan to do it again.
As in the United States, look for managers and investors in contrarian hedge funds. Some that shorted the market back in January and February have made hundreds of millions of dollars.
Any company with a contract to supply to the government should do well in the next year (or more) as well. Once awarded a contract, a company can expect steady payments from a reliable source. Look for connected companies like Liberty Global, (no relation to Liberty of London) which signed a deal with the UK government to provide on-street charging points for electric vehicles.
Finally, although it would be easy to think that private equity and venture funding would be completely dried up, it's not always the case. I spent a little time spent in Crunchbase and found that startups and young companies in the UK received $3.9 billion in the period between March 1 and June 1 of this year. A quarter of those companies are outside of London, too, so it's not all invested in the south. Both the funders and the companies funded are worth a look to see if there are prospects for your nonprofit.
What other companies and sectors do you know of that are doing well in the UK right now? Please share in the comments for all of us to benefit from!