This week, my colleague Tara McMullen shares her interest in philanthropy in China, and her delight in the impact that a small but growing cohort of women change-makers are having on the philanthropic landscape in Asia. These women are diverse in their backgrounds, corporate specialties, and philanthropic priorities; their outlook is currently mainly within China but their philanthropic scope is increasingly global. How is your organization planning to involve this new generation of influential donors? ~Helen
---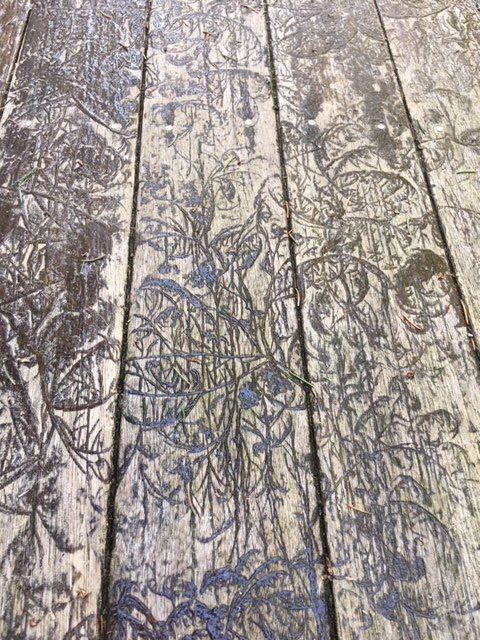 Over the past decade, there has been a surge in charitable giving in China – a surge which appears to be a consequence of the rapid wealth creation observed in the country. Several decades of rapid economic expansion have led to explosive wealth accumulation, resulting in a record number of billionaires. As of 2018, mainland China was home to 338 billionaires (with an additional 93 in Hong Kong). The only country in the world that has more billionaires is the United States – with 680 – but the Chinese mainland had the highest number of new additions to Forbes' 2018 billionaire list with 89 – almost twice as many as the U.S. (at 45).
China has a long tradition of philanthropy, but it stagnated after the communist revolution in 1949 when private philanthropic initiatives and NGOs (non-governmental organizations) were shut down and foreign organizations told to leave the country.
Since the implementation of market reforms that accelerated the growth in private wealth, however, philanthropy has quite clearly seen a resurgence. Between 2010 and 2016, donations from the top 100 philanthropists in mainland China more than tripled, from $1.3 billion to $4.6 billion. Additionally, wealthy Chinese citizens appear to feel more comfortable giving philanthropically since the implementation of the so-called Charity Law in September 2016 – passed by China's National People's Congress – which instituted a legal framework for philanthropy, with an aim of increasing transparency and professionalism in Chinese foundations.
Under this new legal framework, Chinese philanthropists can set up charitable foundations more easily and donate more transparently and effectively. As a result, we are seeing an increasing number of philanthropists making donations through their foundations, as part of a new ecosystem for supporting philanthropic activity in the country.
Of the 200 wealthiest individuals in China, more than 45 now have foundations. Another major recent venture in this sector was the establishment of the China Global Philanthropy Institute (CGPI), based in Shenzhen and Beijing, which functions as a knowledge and skills development center dedicated to advancing philanthropy in China. The Institute was founded and is financed by five philanthropists from the United States and China: Bill Gates, Ray Dalio, Niu Gensheng, He Qiaonyu and Ye Qingjun. It provides training and services to foundations throughout China and operates as a think tank to promote philanthropic development in China.
As China's philanthropic sector has been growing, women's wealth is China has been growing concurrently: female entrepreneurship is on the rise. In the 2017 Forbes list of the world's 56 self-made women billionaires, 21 were Chinese entrepreneurs (accounting for 37.5 percent of the total), ranking China ahead of the second-placed U.S., which listed only 17 women that year. On the 2018 Hurun Philanthropy List of the top 100 donors in Mainland China, 13 of the 100 were women – the 2016 and 2017 lists had 14 and 16 women respectively.
Female role models in the world of philanthropy in China are emerging and taking a seat at the table – many of these women are self-made entrepreneurs who clearly care about making an impact on the world, and are putting their money behind that change. Despite their (currently) small number, the influence of these women has been powerful, and the channels these women billionaires are choosing for their philanthropy are diverse.
While most of the names you will find below are not common household names in the United States (à la Priscilla Chan, Melinda Gates, Susie Buffet, or Marilyn Simons), they are certainly worth keeping an eye on as they continue to give in their country and possibly abroad. In the years to come, we're likely to see many more women philanthropists making a name for themselves in China, considering the growing number of self-made entrepreneurs who are finding it easier to make charitable donations and establish foundations in their home country.
Here are a lucky seven of the women in China making a big philanthropic impact now:
Zhang Yin (Cheung Yan)
Zhang Yin (age 59), known as the "Queen of Trash" and the "Empress of Paper" in China, is the co-founder and chairman of Nine Dragons Paper Holdings, the world's largest paper recycling company. The company buys scrap paper from the U.S. and ships it to Hong Kong and China, where it is turned into packaging materials for the cardboard containers used by major companies (such as Sony, Coca-Cola, and Nike) to ship exports from China to western countries.
Zhang registered her company on the Hong Kong Stock Exchange in 2006 – soon after, she became the first woman to be ranked #1 on the Hurun Rich List. As of 2016, Zhang had an estimated net worth of $3.4 billion and was ranked the fourth-richest woman in China. In 2016, she reportedly gave away close to $3 million to support organizations working in education and poverty alleviation. In 2008, when an earthquake struck China's Sichuan province, Zhang contributed more than $3.2 million to the Red Cross to help their efforts.
Wu Yajun
Wu Yajun, (age 54) is co-founder, chairwoman, former CEO, and the largest shareholder of Longfor Properties, a Beijing-based developer of commercial and residential property which reported revenue of $10.7 billion in 2017. In 2014, Wu was listed as the 41st most powerful woman in the world by Forbes. Wu has an estimated net worth of almost $7.5 billion. As a philanthropist, she primarily supports educational, social, and environmental causes. A graduate of Northwestern Polytechnical University, Wu donated $16 million to the school in 2011 to establish the Wu Yajun Rewards Fund, an alumni professorship fund. In 2010, she contributed $4.5 million to support the Greening Yangtze River project. In 2013, she contributed $450,000 for disaster relief following the Ya'an earthquake.
Yang Huiyan
Yang Huiyan (age 36) is the vice chairman of Country Garden Holdings Co. Ltd., a company founded by her father, Yang Guoqiang, in 1992. Country Garden is one of the top real estate companies in China, principally engaged in property management, real estate development, construction, fitting and decoration, and hotel development and management.
Yang Huiyan first joined Country Garden in 2005 as procurement manager after she graduated from Ohio State University in 2003 with a degree in marketing and logistics. She has since gradually taken over the helm of the business from her father, who transferred 70% of Country Garden's shares to her before its IPO in 2007, making her the richest woman in China at age 25.
Currently, she owns about 57% of the company. She also chairs Bright Scholar Education Holdings, a Chinese education company that went public on the New York Stock Exchange in 2007. Yang was ranked #6 on the 2017 Forbes China Rich List with a total wealth of $21.8 billion.
On the 2016 Guangdong Poverty Alleviation Day, Yang Huiyan and Yang Guoqiang donated $79.5 million to the Guangdong Provincial Government in support of its three-year targeted poverty alleviation plan. She and her family have also supported the Guangzhou Foundation for Justice and Courage, the Guangdong Youth Development Foundation, and Sun Yat-sen University. She launched the Wenchuan Earthquake Orphan Fund in Guangdong Youth Development Foundation in 2008, and that same year, she and her father donated about $14 million to support education for children affected by the Sichuan earthquake.
In November 2013, the two co-founded the Guangdong Guoqiang Charity Fund with $1.6 million. As of 2014, it had total assets of about $25 million and income of $30 million. The Fund has given more than $8 million towards educational causes and poverty alleviation efforts. Notable gifts have included a $3.9 million donation to Foshan Shunde Guoliang Vocational Training School, a $1.2 million donation to Guangdong Country Garden Vocational College in 2014, and a $800,000 donation to Shunde Charity Federation.
Mei Hing Chak
Mei Hing Chak (age 54) is the co-founder of Heungkong Group Limited, a $14.5 billion conglomerate engaged in furniture retailing and logistics, real estate development, commercial construction, natural resources, education, healthcare, and finance. Since founding the company in 1990 with her husband, Liu Zhiqiang, the company has given away $150 million to various causes.
Mei has an estimated net worth of $1.1 billion and is known for being a leader of the culture of philanthropy in China. In 2005, after China loosened restrictions on the establishment of private foundations, Mei was the first to apply for the right to establish a charitable foundation and receive governmental approval. The result of that approval is the Heungkong Charitable Foundation, China's first non-profit charity foundation, which works to improve education, alleviate poverty, and provide rescue and disaster relief.
Since its inception, the Foundation has helped an estimated 3 million people and engaged more than 20,000 volunteers. It has provided funding for 1,500 libraries, provided loans for women to start businesses, and has helped fund orphans, single mothers, handicapped children, and the elderly. The foundation has announced that it is planning to donate approximately $150 million to charitable foundations dedicated to healthcare in the coming years.
He Qiaonv
He Qiaonv (age 51), also known as "Madame He," is the founder and chairman of Beijing Orient Landscape & Environment Co. Ltd., one of Asia's largest landscape architecture companies. She has an estimated net worth of more than $1.8 billion. In October 2017, He pledged $1.5 billion toward wildlife conservation efforts – this pledge reportedly constitutes the largest-ever private donation to wildlife conservation. It includes $20 million from the Beijing Qiaonv Foundation to support Panthera, an organization devoted to protecting the world's wild cats.
Since 2012, Madame He's foundation has also set up projects to tackle hazardous waste, polluted water systems, disappearing bodies of water, soil erosion, and climate change. She is also one of the founders of the China Global Philanthropy Institute, and is a member of Mulan Club, a group of female business leaders in China that donated $44 million to Peking University to foster entrepreneurship by women.
You Zhonghui
You Zhonghui (age 56) is the co-founder of Shenzhen Seaskyland Technologies, an educational software company that provides services, like exam assessment technology, to education providers. As a philanthropist, You has supported students and schools in Guizhou by giving to scholarships and to build a boarding school, and also contributed to Fanjing Mountain Nature Reserve to help set up the Fanjing Mountain Ecological Botanical Garden and build a public platform to protect the area's natural ecology and rare animals. In 2015, You was awarded the Cheung Kong Graduate School of Business Philanthropy Award. She was the first woman in China to sign the Giving Pledge in May 2017.
Luo Qianqian ("Chrissy Luo")
Chrissy Luo (age 45) is co-founder, vice chairman, and former CFO of the Shanda Group, a global investment company wholly-owned by Luo and her family (after taking Shanda's parent company private in early 2012). Formerly Shanda Interactive, the company has transformed from a game developer into a private investment firm. Prior to co-founding Shanda with her husband, Chen Tianqiao, Luo was an investment banker.
Chrissy Luo's net worth is estimated at close to $1.55 billion. She and her husband reportedly plan to give a total of $1 billion to support brain research. The couple contributed $115 million in 2016 toward the $200 million Tianqiao & Chrissy Chen Institute for Neuroscience at the California Institute of Technology.
In the fall of 2017, they announced that they had formed a partnership with Huashan Hospital in Shanghai to establish the Tianqiao and Chrissy Chen Institute for Brain Disease, with a gift of close to $80 million. Doctors affiliated with the Institute will focus on the research and treatment of brain tumors, Alzheimer's disease, Parkinson's disease, and depression. Chrissy Luo and Chen Tianqiao have also contributed to children's medical funding programs in China and Inner Mongolia, supported education for underprivileged families, and donated to disaster relief and rebuild efforts.
---
For further reading
Forbes: 2017 World's Self-Made Women Billionaires: https://www.forbes.com/sites/chloesorvino/2017/03/08/the-worlds-56-self-made-women-billionaires-the-definitive-ranking/#6dbf4dd868a2
Forbes: Asia's 2017 Heroes of Philanthropy: https://www.forbes.com/sites/johnkoppisch/2017/06/28/asia-2017-heroes-of-philanthropy/#3aa7bbd06bb2
2018 Hurun Philanthropy List: http://www.hurun.net/CN/Article/Details?num=3A21A777D4C9
2017 Hurun Philanthropy List: http://www.hurun.net/EN/Article/Details?num=8F9074154987
2018 Hurun U.S.-China Philanthropy List (a ranking of individuals from the U.S. and China who donated US $5 million or more in the year ending 31 March 2018): http://www.hurun.net/EN/Article/Details?num=F610898DA6C4
Harvard Kennedy School's Ash Center for Democratic Governance and Innovation
Work is being done as part of the China Philanthropy Project at the Harvard Kennedy School's Ash Center for Democratic Governance and Innovation (https://ash.harvard.edu/china-philanthropy-project). Their report, China's Most Generous: Understanding China's Philanthropic Landscape, is here:  https://chinaphilanthropy.ash.harvard.edu/