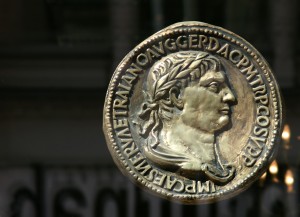 It's that rich time of year when you make a large pot of something hot to drink, grab a cookie or three, and settle down to read about the wealthy. The really really wealthy.
Out now are the Forbes Billionaires list (with a record 290 newcomers), and the 2015 Knight Frank Wealth Report, providing a global perspective on ultra high net worth individuals (UHNWIs) and the variety of ways they hold assets.
If the collective wealth of these 172,850 UHNWIs – clocking in at nearly $21 trillion – was the fuel moving a private jet, the sonic boom would be so stratospheric that the astronauts in the international space station would be able to hear it. According to the K F report, an average of 15 people joined the ranks of the ultra-wealthy every day last year. But even that group doesn't have money like some have money. K F say:
"Moving up the wealth brackets, nearly 1,180 people became centa-millionaires in 2014, taking the world's total population of those worth over $100m to 38,280."
So, where do these folks live?
Europe comes in at #1, with North America at #2 and Asia at a very close third (and moving up fast). Pages 30/31 of the K F report have an interesting graph of UHNW population by region, with shout-outs for the most populous countries and cities (did you know there were 137 UHNWIs living in Birmingham, England?! News to me!)
And some of them are on the move…
Many UHNWIs report that they are planning on leaving their home countries; especially those from Russia, where almost one-third have indicated their desire to leave soon. Two-thirds of wealthy Russians are sending their kids abroad to school, too.
That's helping fuel an increase in the population of super-rich in countries like Monaco, which saw a growth of 10% – both from emigrés and locals zipping through the $30 million sound barrier. In fact, the private jet company NetJets reported that the top private jet route in 2013 was from Moscow to Nice/Cote d'Azur.
But the big news in growth was MINT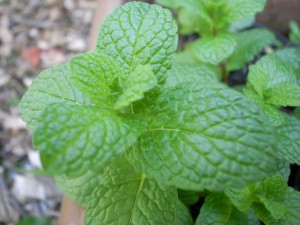 Say buh-bye to the BRICs and hello to MINT: Mexico, Indonesia, Nigeria and Turkey, "the new engines of economic growth" according to the K F report. Indonesia is expected to see 132% growth in the number of ultra-wealthy people by 2024, and by then Nigeria is predicted to hit a growth target of 90% (which will be dwarfed by its continental neighbor, Côte d'Ivoire, set to hit 119% growth in the number of its richest denizens).
The pace of wealth accumulation in MINT countries (estimated to be 72% overall) "will far outstrip global average forecast growth (34%) and the average increase expected across the G8 (28%) over the next decade."
Okay, all of this this information about UHNWIs is interesting, but how does it impact you/your organization?
Because philanthropy is also a HUGE growth area for this group and, especially for the younger members of this cohort, their investment plans. The younger UHNW population takes social responsibility very seriously, and their inclination is to use data to make decisions.
The noblesse oblige mentality of the Rockefellers and Carnegies is being replaced by the younger philanthropist's question, "what transformative change in the world can my philanthropic investment make through your organization?"
These reports are interesting enough in themselves, to be sure. But they're particularly worth reading for us because they help us as fundraisers to be better prepared to anticipate the future and the questions that we hope we will someday be asked by the UHNWI sitting across from us.