Happy International Prospect Research Pride Month! This week to officially kick off Pride month I am beyond delighted to invite my friends and colleagues, Misa Lobato and Melissa Bank Stepno to cut the virtual ribbon and to share what Research Pride means to them and to our professional association, Apra. Welcome and thank you, Misa and Melissa. ~Helen
---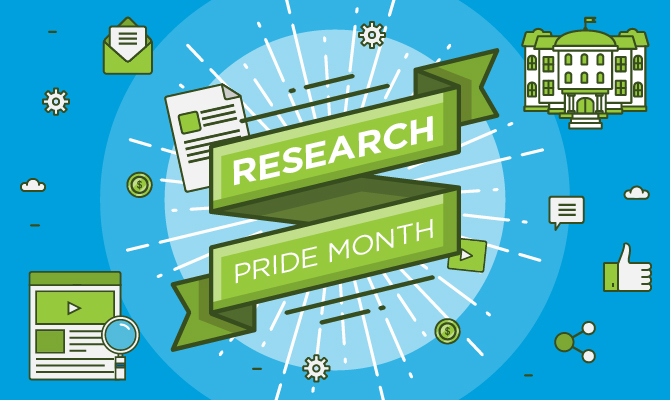 March 2021.  Some might be marking this month as the one-year anniversary of when COVID rocked our world and began to turn 2020 into one of the most tumultuous years in modern history.  Rather than focusing on the profound misfortunes that challenged us over the last year, as the current President and President-Elect of Apra, and Trustees of the Apra Foundation, we would rather focus on the 7th anniversary of Research Pride month.
To celebrate, we could not find a more appropriate place to do so than on the blog that birthed International Research Pride.  On March 6th, 2014, Helen proclaimed: "I officially declare that from now on, March is International Research Pride month."
We are Apra
For readers who are unfamiliar with Apra, Apra is the association for all professionals who strategically harness information and data to drive fundraising for philanthropic institutions. This, of course, includes Prospect Researchers but also people who work in data science and data management, relationship management, annual giving, advancement services, consulting, campaigns, and many, many others who serve data intelligence functions within fundraising and philanthropy.
Comprised of more than 1,800 members across the globe, Apra is committed to serving, representing and advancing both the professionals and the practices that enable the philanthropic success of institutions that rely on fundraising for achieving their missions. Apra fosters a collaborative environment for sharing and discussion, while leading the development, dissemination and advancement of best practices, resources, thinking and trends.
Why is Research Pride so important to us?
In an age where so many in society move around from job to job without finding a meaningful career, how many could say that they find their chosen path invigorating, energizing and stimulating? We would venture a guess that a higher percentage of Apra members would choose these words than in many other professions. We are mission-driven professionals who show up with passion, intelligence and focus in our interactions with each other and to our work in the fundraising industry.
As a community, we are advocates for the vital role of data in informing the future of philanthropy, and we continually evolve and learn to meet changing demands and technology.  As a community, we have supported each other through comradery, mentorship and training. We have both learned, and continue to learn, so much from Apra leaders, volunteers and mentors.  Even when we chose to follow a less-than-traditional career path, Apra still continued with us on our journey. We find fulfillment in giving back to the community that supported our professional growth.
Apra is a uniquely collaborative community of lifelong learners, where members are always willing to share best practices and help one another problem solve. This community orientation was on full display over the past year, when Apra members immediately stepped up to help one another navigate personal and professional hardships, connect and build networks, and master new skills. Apra members have shown up for one another in ways that are both inspiring and inspired.
These are the reasons we choose to serve on the Apra Board, these are the reasons we celebrate Research Pride month, and these are the reasons that we choose to give back financially to support our fellow Apra members.
Giving Back
Earlier this year, the Apra Foundation launched the Apra Foundation Professional Development Assistance Fund, initially established from the sales of our digital cookbook, Data Driven Deliciousness: The Apra Cookbook. The fund has a singular goal: to support prospect development professionals who have experienced financial hardship due to COVID-19 or other factors.  The fund will provide grants of $200 for Apra members to use toward any Apra-hosted educational event or Apra University content. The Foundation Board is currently reviewing the first round of applicants and will be providing the first awards this month. We plan to award another round of awards later this year.
We want to support as many Apra members as possible through this fund, so the Apra Foundation has set a fundraising goal of $2,000 for Research Pride Month. This will fund 10 Professional Development Assistance awards!
And now the appeal (since we are fundraisers, after all!): We know that many of you have experienced the learning and community benefits of Apra. Would you show your Research Pride by donating what you can to help support your fellow Apra members?
100% of Apra Foundation Trustees have pledged commitments. Join us in providing professional development opportunities for Apra Members and DONATE NOW! Thank you!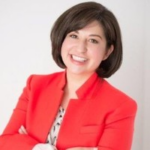 Misa Lobato
President, Apra
Director, Prospect Management & Analysis, Rhode Island School of Design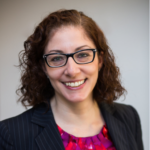 Melissa Bank Stepno
President-Elect, Apra
Director, Analytics & Business Consulting Services, Blackbaud