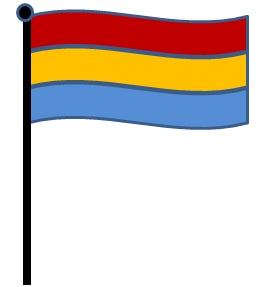 I'm going to let you in on a secret. Across the US, Canada, the United Kingdom, Europe, Australia, and a growing number of other places around the globe, there are more than 5,000 of us.
People who, at one time or other in our professional lives have faced bias and, at times, even open revulsion from the public or the very people we serve. Most of the time we face well-intentioned misunderstanding without even knowing it.
My story
Several years ago on a sunny Saturday, I was at a World Team Tennis event. As I was waiting in line to get a photo of my friends with Serena Williams, a fundraiser I worked with spotted me in the line. He was walking with another man, and I smiled and waved a little hello to them and they veered over.
Fundraiser "Bob" introduced me to his companion, a venerable trustee and alumnus of the institution who (naturally) I'd heard of but never met. Bob then said, "Hey "Fred," you'd be very interested to talk to this young lady. Helen knows more about you than your wife does! She's a researcher – sort of like a private eye in our office. She can even find out how much you make!"
As I tried to stay smiling and hold up my head, every cell in me cringed. Bob outed me, and I wasn't prepared for it.

At the time I didn't think it was the right moment to set Bob straight, and I've always regretted not going to his office the next Monday morning to talk with him.
But I missed a huge opportunity, because even though he was wrong, Bob was trying to be right. He was trying to advocate for me in the best way he knew how.

I wasn't ready. I could have gotten a two-fer, and educated a donor and key volunteer as well, but my silence allowed someone else to tell my story for me. And it wasn't the true one.
At the APRA Chapter Leaders summit last week, many APRA international and chapter board members gathered in our bi-annual meeting. One of the things we talked about in detail was advocacy. APRA and the chapter leaders are keenly interested in discovering ways we can tell our own story to the world, so that what we see reflected in the media and at the conferences of sister professional associations is something we recognize as true.
So we're coming out.
All of us. It's time for us all to stand up, advocate for ourselves and voice our pride in what we do.
We have been waiting for our frontline fundraiser brothers and sisters to speak up for us, but even many of them are in the dark about what we do. We have to educate them so that they can be advocates for us – in the media, at professional conferences, in the office, and with donors. But so that they are advocates, too – not instead.
Nobody is going to tell your story like you.
Let me start. Here is my creed.
I am a prospect researcher, a relationship manager, a data analyst. I provide fundraising intelligence.

I am proud of my profession and my colleagues.
We make it possible for the world's smartest organizations to feed, clothe, educate, protect, inspire and advocate for a better world. We do this by identifying future supporters who are most interested in our causes and philanthropically willing and able to support them.
We as a profession are fundamentally against nonprofits wasting time and money bothering people who have no interest in or money to support our organizations. Our presence signals our organization's intention to efficiently and intelligently use limited resources in good stewardship of past donor support.
We educate ourselves and uphold our profession's ethical codes on behalf of the private citizens, companies and foundations our organizations approach. We are the guardians of these respected donors' information, and we only gather what is lawful, available to every citizen, and appropriate to the purpose. We care for their information as if it were our own, because we are donors, too.
We serve as protectors of our organizations' good reputation, by making sure through due diligence that our nonprofits partner with those who will serve as role models and be honorable representatives of our organization and its mission.
I believe this because it is true.

Be an advocate
Even if you think that everyone at work knows what you do, and how you do it, and why you do it – they don't. Some do, but many don't, and they're not going to 'get' it by osmosis. And you need them to. We need them to.
So lead brown bag lunches, write articles, and just talk about what you do (and how you do it, and what you stand for) with your colleagues, your family and friends. Volunteer to speak or serve on a panel for the Association of Fundraising Professionals, the Association for Healthcare Philanthropy, the Council for Advancement and Support of Education, or a regional fundraising group so that our frontline partners have exposure to what we do and how it helps them. Give them talking points to share with donors who have questions about our work. Help educate our advocates.
Proclamation
I officially declare that from now on, March is International Prospect Research Pride month. Get your elevator speech together and help dispel the mythology that what we do is creepy or invasive. It's not, and it's time we all let people know.
Come out.