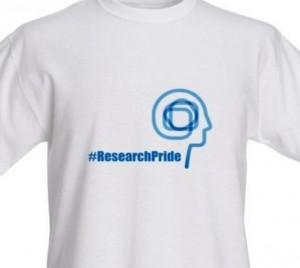 As you may recall, March is Prospect Research Pride Month.
It's also Development Services Pride, Operations Pride, Relationship Management Pride, and Analytics Pride Month. It's a time to celebrate each of us who work behind the scenes every day as part of Team Overhead to ensure our nonprofits' fundraising successes.
Why?
Because there are still misguided folks out there who actually believe that the business of creating a better world can be done with donated chewing gum, dental floss and duct tape. MacGyver may have used that amalgam to fashion an escape from a sticky situation, but you never saw him pulling a million refugees over a border with them.
The days of being members of Overheaders Anonymous are over.
Dan Pallotta, president of the Charity Defense Council and TED Talk speaker reminds us that
"low overhead is not the way the world gets changed… poor executive compensation is not a strategic plan for ending hunger or poverty or curing disease… inadequate, donated resources are not the path to global transformation."
Jon Stahl, Communications Director at Philanthropy Northwest, adds his strong voice to the discussion in his artfully-written post "32 Theses About Nonprofit Compensation." As part of the case he builds in 32 steps, he writes:
"The skills and talent nonprofits need to solve big social problems are complex. We need to be able to draw in people with a broad range of experiences, skills and talents. Failure to do this not only hurts us tactically, it limits us strategically."
Fundraising leaders and thinkers around the world are cottoning on that educating the public, whether through partnering with the Charity Defense Council or speaking out in blogs, newsletters or publications like the Stanford Social Innovation Review is key to helping people understand the impact of investing in good nonprofit management.
Join us. Add your voice.

It's not just educating the public, though. For some of us in research, relationship management, and analytics, we have to keep educating our own colleagues about the important work we do as well. We all have concrete success stories to tell about the impact our work has had on our nonprofits' bottom lines. This coming month, share yours. 
Take a look at the great video that APRA has posted to remind us of the key role our professional association has in providing networking opportunities, advocating for us, and providing education.
Use the hashtags #IamAPRA and #ResearchPride in social media this month to tell the world what you're most proud of. Maybe it's something about our profession overall. Or a recent project you completed, or something your nonprofit achieved because of your work. It doesn't matter if it's large or small; impact is impact!
Don't be shy: get out there and volunteer for APRA or your local chapter as a speaker, newsletter writer, conference room monitor or board member. Stepping up professionally elevates your status with co-workers and supervisors who will take note of your leadership. Plus, there are many reasons to love it (lobster suit not required)
If you're a frontline fundraiser, take a moment this month to praise the fundraisers behind the computer screens who help you achieve your goals. If you can do it through social media or a personal blog it will have exponential reach. If you're not a social media person, then a hand-written note or a box of goodies goes a really long way to acknowledge their important contributions. Your acknowledgement of your colleagues in research, advancement services, relationship management and analytics will be profoundly appreciated.
If you're a manager of a research or operations department: take a look at the reports you're providing to your supervisor on a monthly basis. Do they highlight the impact you and your team are making on your organization's bottom line? Don't just list the boring numbers – illustrate to communicate.
Happy Pride Month!