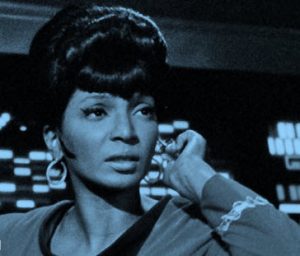 According to many tech writers, the future of search is looking very much like a verbal interaction between searcher and search engine. Alphabet wants you to have the same relationship with Google that over 8 million people already have with Amazon Echo's "Alexa" every day.
ComScore estimates that by 2020 (which is only two and a half years away, my friend) over 50% of all searches will be screenless. Which is very Star Trek and cool and cutting edge and all that.
Smart people in the marketing world are already thinking about what happens for them when Google search (as we know it) goes away.
We professional researchers need to be thinking the same way.
In this article from Campaign, author Christi Olson says that in the screenless-search future, the words you choose to verbally ask a search question will make a big impact on your search results. It will be a whole new type of logic to learn, because if that's the way we'll be interacting with Google, we'll need to know exactly how to ask it well-phrased questions. We'll be going from Boolean logic to…Vulcan logic, maybe? (sorry)
Which can lead to a load of irritation if you can't make the machine understand what you mean.
It puts me in mind of those interpretive history places, where people get into frustrated-and-inevitably-foreshortened conversations with Pilgrim-garbed "interpreters" who refuse on principle to understand a question because of a word or concept that didn't exist in 1620. You can miss out on a lot if the interpreter doesn't interpret.
But anyway, verbal schmerbal. It goes beyond that, actually.
Google now says: "We'll know what you want before you know what you want."
Google's future strategy is that that the average person won't even need to ask it questions. They plan to anticipate your queries.
The company's mobile app has upgraded its Google Now feature to include a Facebook-like personalized news feed, which, thanks to predictive artificial intelligence and your entire search history (and more), is tailored solely to you. And every time you search, Google will learn more about you and be able to anticipate your needs.
As Karissa Bell writes in a recent Mashable article they'll be able to tell the difference between a casual query and a long-standing interest of yours. She writes: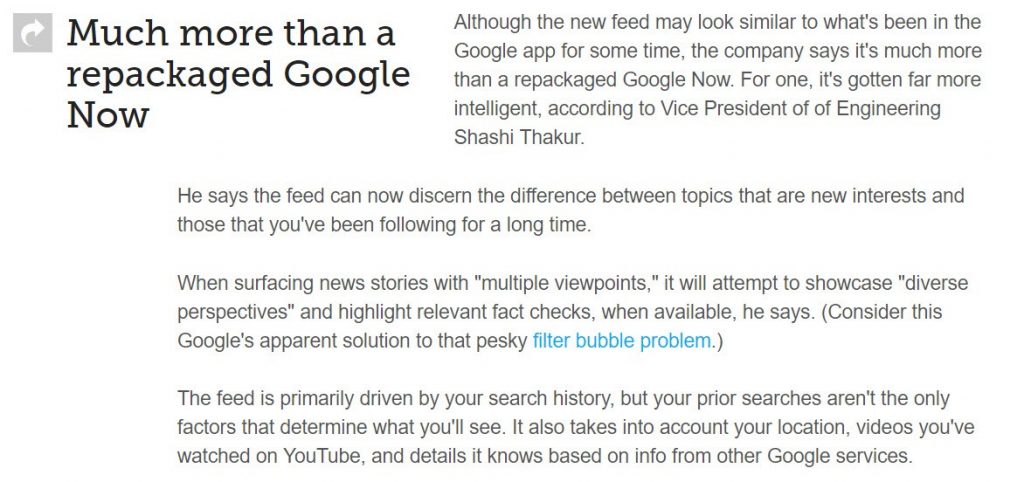 And lest you primarily-office-based searchers start to feel left out, fear not – they're rolling that feature out for desktop search soon, too. Your logins on both mobile and desktop assure that your search history will migrate across platforms, too.
For some, this is pure convenience.
For professional searchers and privacy nuts (and I say that as a card-carrying p-nut) this is Reason Number #874 why incognito mode and DuckDuckGo are your best friends. Because, as I've mentioned a few times before, besides the whole creepy tracking-you thing, that filter-bubble personalization means missing out on important pieces of information that engines have not-so-helpfully filtered out of your results. Your results and the person's next to you will necessarily vary.
I'm not trying to freak you out. The professional search geeks who talk to the search engine companies every day assure us that desktop search isn't going away anytime soon. But as always, this is a reminder to keep up with what these pro searchers write so that you're prepared to bring on your best search game when the playing field changes.
Here are a few sources to put on your weekly reading list or to add to your social media feeds: