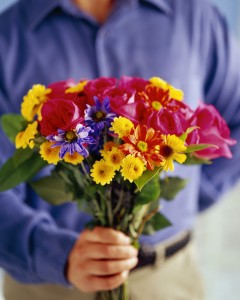 One of the scariest things we know as fundraisers is that donor attrition is at stratospheric levels.
Studies by the renowned philanthropy scholar-evangelist Adrian Sargent have shown that (on average) charities lose 50 percent of their cash income from brand-new donors between their first and second gift, and up to 30 percent after that. (Read Dr. Sargeant's outstanding article in Nonprofit Quarterly here).
As we all know, it costs more to raise that first gift than it does to keep someone giving. Creating new donor relationships is hard, but it would appear from these awful stats that keeping them is even harder. Or maybe we're just so focused on getting new donors that we're not looking for future donors within our own donor pool.
USE RESEARCH TO TURN THAT AROUND
Sargeant and his research team have shown that even a 10 per cent improvement in retaining donors can yield a 200 percent increase in projected donor value. It really doesn't take a lot of effort to blow the doors off. Imagine what a 20 percent improvement would look like!
So from the very first moment that a donor presents themself to you – from a prospect identification perspective – what can you do immediately to help identify future donors within your new-donor pool?
Here are four recommendations:
1. Identify new donors with the most likelihood to renew, and make sure that those people are kept on the top of the list to be thanked, appreciated, mentioned, and rewarded for being donors.
Great tool: Analytics. Use data mining and modeling to identify top characteristics of past first-time donors who renewed most frequently and match those features to new donors.
2. Identify new donors with the potential to give major and planned gifts and treat them with special care from the get-go.
Great tool: Wealth screening. If you can afford it, do rolling, small, regular screenings. Set aside researcher/staff time to help pull out the best top prospects and assign a fundraiser to touch base monthly with these new prospects to welcome them.
 3. Create opportunities for trusted-and-connected board members, volunteers, class or regional representatives, etc. to scan through lists of brand new donors to see if an immediate personal connection can be made.
Great tool: Peer screening. Have your operations, IT, research or development associate staffer pull reports every Monday. Sort/edit them appropriately to share with volunteers to email, call or visit new donors whom they may know.
 4. Use technology that you already have available via email and social media analytics to identify new donors who have clicked a link or 'liked' a page or post. What are their interest areas at your nonprofit? What did they click on in that email? How can you supply them with information about that area that demonstrates your impact?
Great tool: Analytics tools and a little elbow grease.
What other ways has your shop used to retain donors early on in the process? Share!