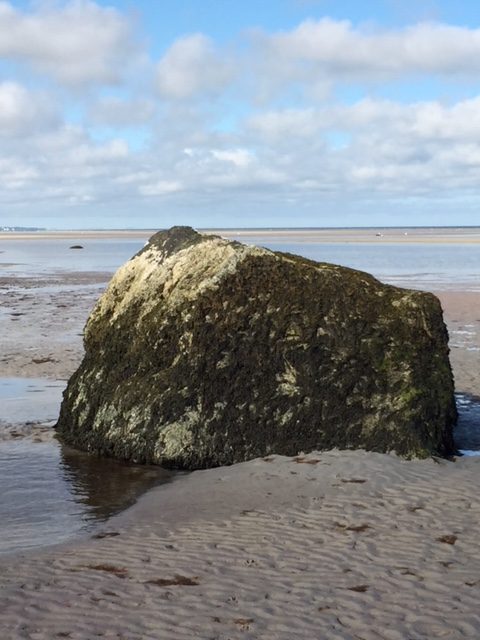 This past year has been enough to make anybody's head spin. What would have been the normal amount of news in one of 52 average pre-2017 weeks has been crammed into 341 news cycles of increasingly elevated astonishment. Nearly every day feels to me like watching a piranha feeding frenzy in the Amazon.
Will we end up losing our capacity to relax? Or to believe that we aren't just missing something in our newsfeed if we don't immediately see evidence that something shocking has happened overnight?
Okay, breathe. Just breathe.
Meanwhile.
Back here in the reality of our jobs, it's mid-December and our nonprofits still have a lot of work to do on our own patches of ground. We have missions to fulfill and money to raise to fulfill those missions.
One foot in front of the other.
It's when I step back, breathe, and take it down to this granular level that I'm reminded how grateful I am to work in a profession that prides itself on things that are critically important right now.
Those things are why and how we can be trusted. Fundraising intelligence is the fulcrum in each nonprofit organization that everyone knows is rock solid. Here's why:
Ethics and Due Diligence
The first is that we have a professional Code of Ethics that we abide by. It gives us a reliable structure to work within, and it's a tangible backup to point to if external forces want us to stray from it.
And it's not just a static thing, just a statement and that's it. Our professional association's newsletter, Connections, contains an "Ask the Ethicist" column where members can ask and read answers posed to the Apra Ethics & Compliance Committee.
In addition to our ethics code, the actual due diligence work we do helps protect our nonprofits and avoid disaster daily.
There are plenty of examples out there of nonprofits whose fortunes and reputations have plummeted overnight by failing to do due diligence or follow ethics codes. And if you'll notice, it's the organizations and people abiding by their professional codes of ethics that aren't being targeted by activists, the media, or the law right now.
Who we are, and what we do, are reasons to lift up our heads right now and be proud. But also…
We parse fact from fiction
Fundraising intelligence is a fact-based field. Whether you're in prospect research, relationship management, or fundraising analytics, you're finding facts, managing facts, or creating lists of facts.
Every one of us has learned our craft through the knowledge and generosity of another. We're a community-supported field that shares our expertise with newcomers, and it's the rare mentor that hasn't counseled their mentee to double-check their facts and verify them if there's any doubt they're not solid.
That kind of healthy skepticism is going to be our saving shield in the months and years to come, because we're the ones parsing the news every day.
And it's going to become more and more difficult. Like when we learn chilling news like this, that
 "at the height of the Catalan separatist crisis, analysis of more than 5 million [social media] messages about Catalonia between Sept. 29 and Oct. 5, shows that only 3% came from real profiles outside the Russian and Venezuelan cybernetworks." (Daily Beast, 11/28/17)
Or like this: Artificial Intelligence (AI) now makes it super easy to (very realistically) face-swap people in video. Earlier this year, University of Washington researchers showed how simple it is to create fake video of someone (President Obama, in this case) talking.
We know that nearly 33% of Americans who are Facebook users saw Russian-funded propaganda in their feed before last year's election. Which wouldn't be super worrying except for the fact that, for over half of Americans, Facebook is the #1 place they get their news.
I'm not slamming Facebook. (Well, not much. They seriously do need to get their act together on this, though.)
What I'm saying is this: as we read, and analyze, and synthesize video of and news articles about our prospects, many of whom are public figures or those in the media, it's important to remember that those of us in fundraising intelligence are already pre-trained with BS detectors – and we must not be afraid to use them.
This skill is going to be increasingly vital, whether in our professional lives helping frontline fundraisers prepare for mission-critical visits, or simply as discerning, engaged citizens.
Everybody needs someone to rely on, especially right now. Someone to be on the right side of ethics and to be a reliable source of information. And there's no group of people more ready for that challenge – whether in our professional or personal lives, than those of us in fundraising intelligence.