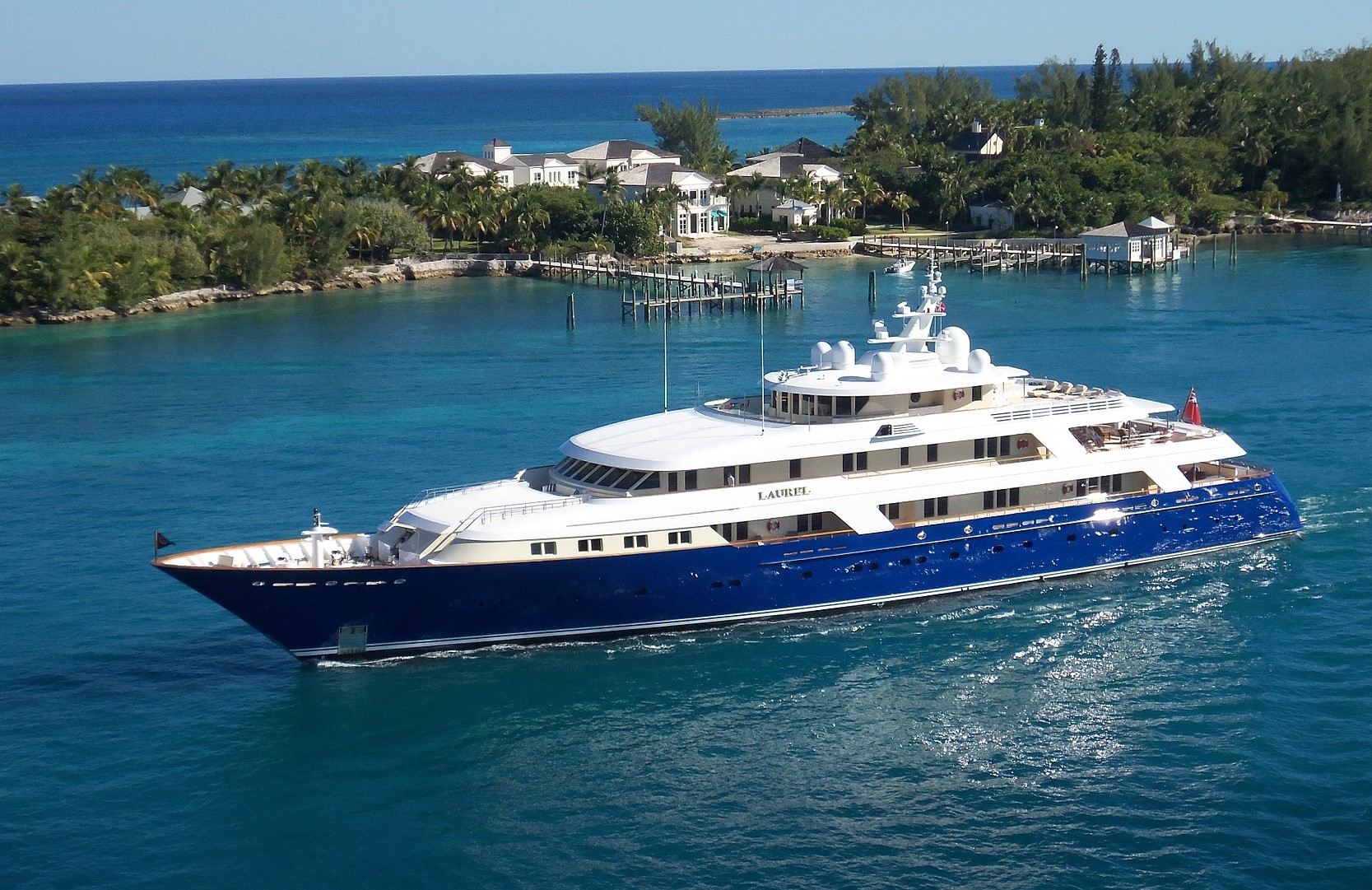 I recently became the owner of the rear half of a tandem kayak, and what I very quickly learned is that the adage "a boat is a hole in the water that you throw money into" is no joke. After paddles, roof racks, waterproof bags, storage racks, water shoes, skirts, and other must-have sundries (and this is a KAYAK, mind you) I'm beginning to get an idea of what yacht owners have to go through.
Well, okay, what yacht owners' employees have to go through. The ones who oversee the dingy in the 15th storage hold. But still. I get it. There's a lot of stuff beyond just the boat that you have to account for. Some more than others.
One thing I don't have to do (that yacht owners do) is register the boat/yacht. That noise you heard last week was a team cheer that went up in our company chat room when our colleague, Kelly, discovered that Lexis Nexis is now featuring Watercraft as a searchable field.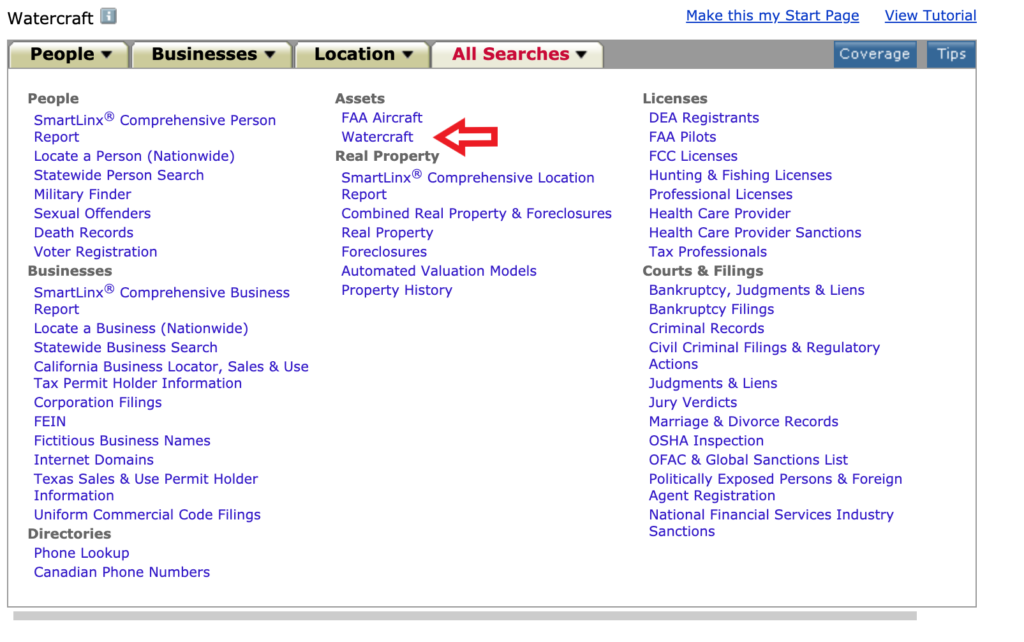 LexisNexis says:
  [t]he Watercraft file contains Boat Registrations and Titles for 38 states (25 updating and 13 historical (including US Coast Guard Merchant Vessels)).

Updating coverage includes 25 states:

AK, AL, AR, AZ, CT, FL, GA, IA, KS, KY, ME, MA, MI, MS, MO, NE, NM, ND, OH, OR, TX, VA, WA, WI, and WY.

Historical coverage includes 13 states + U.S. Coast Guard Merchant Vessels:

CO, IL, MD, MN, MT, NV, NH, NY, NC, SC, TN, UT, WV, and US Coast Guard Merchant Vessels."
So that's exciting, eh? Even more exciting is that the records include (among other things) the owner's name and mailing address; hull number; description (year, make, model and length); registration number, issue date, expiration date and status; title number; title status, title issue date and title type; and vessel make, use, year, type and length.
Most of those fields are searchable as well as some additional ones, like company name.
I know! Awesome, right?
But wait, there's more
For due diligence research, you can search the US Coast Guard Maritime Information Exchange database to learn if there has been any contact between the Coast Guard and the vessel you're researching – and what the nature of that contact was. It's not a detailed report by any means, but I did learn that in 2015 a 38-foot pleasure craft called the 'Monkey Business' ran afoul of the Coast Guard in Washington, DC for being a pollution source. (That's what dump stations are for, mateys).
Interested to learn more about a particular Super Yacht? Check out the database at SuperYachts. You can search by name of the craft or just browse through the entire database. In addition to the general specifications of the yacht, including the designer, builder, and dimensions, there are usually photos of the ship, information about the number of crew on board, and the name of the owner (if known).
What It Really Costs
Owning a superyacht takes a lot more than the couple of hundred bucks I plowed into peripherals for my kayak. I found these articles about the affiliated costs of yacht ownership to be a useful guide to understand that asset in context.
Lightening Round – useful boat-related sites
These five resources (and many more) can be found on the HBG Research Links pages, accessible through the free-with-registration portal on our website.
What other resources do you find useful when researching yacht owners? Share them here in the comments for everyone to use.