Do you keep an archive of the best things you've found lately? How do you keep track of them? I was thinking about that this morning as I drank a little more of my tea and added another two articles to what I call my journal. How do other folks do this? I wondered. What do they keep? How do they keep it?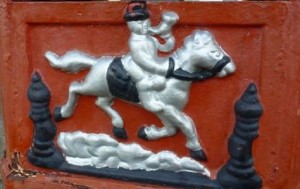 Here's what I do: once every few days or so I'll gather the best of the articles (or websites or apps or white papers or whatever) that I've found and put them into a running archive in Excel. This "journal" is a complete train wreck of every type of thing…all good things that I don't want to lose track of. Some of it is new in the world, some of it is just new to me. I have tags for easy searching and indexing, and I add a short description so that I'll remember what I liked about the resource.
Since I'd love to see what you gather, I thought I'd get the ball rolling by showing you what I've found in the past year. Here are some of my favorites – from the useful, the interesting, or the just plain fun. Thanks for reading, and for sharing!
Blogs
New to me this year is John Battelle's searchblog (http://battellemedia.com/). I'm trying to dig out from under the rock I've clearly been living under to get caught up with his archived posts. Research, business intelligence and techno-geeks will love Battelle's finger-on-the-pulse view of search engines, technology, Big Data, and the host of other things he riffs on. John's also on Twitter at @johnbattelle.

Resources/Websites
Idealware is a 501(c)(3) nonprofit that provides "thoroughly researched, impartial and accessible resources about software to help nonprofits make smart software decisions." They have free webinars and articles on a variety of topics and tons of articles including "The Nonprofit Social Media Decision Guide" and "A Consumers Guide To Grants Management Systems." Check them out at http://idealware.org. Especially handy for the small nonprofit head who doesn't have time to research the best tools but needs good, impartial advice.
Mention – an alternative to Google alerts, Mention has both a free and fee-based service that checks news, social media and the web for your key search words. Highly recommended – we use it ourselves at HBG. https://en.mention.net/
The HBG Prospect Research Links page is new this year. My team put together our favorite prospect research resources for us to use as a group. When we realized others would probably like to use it too, we made it public. So here it is – another free resource from HBG:  http://www.startme.com/page/50281/hbg-prospect-research-links
StartMe is my new home page on the web. I researched replacements for the keenly lamented iGoogle (which Google axed this year), and thought I'd never find something I liked as well. Boy, was I wrong – I like StartMe even more. Here's why: Flexibility and customize-ability. I created a main page with links of all of the sites I go to most frequently. Then I made several tabs with pages for each of my interest areas (like fundraiser's/researcher's blogs, general resources, news feeds, alerts, food writers' blogs that I follow, etc.) that I can add to at any time. You can set up RSS feeds, get news headlines, create a page of links (like we did for the HBG research links page)…the list really goes on and on. Pages can be public or private which is another really nice feature. And it's free!

Books
I'd be crazy if I didn't mention the book that I wrote with Jennifer Filla called Prospect Research for Fundraisers; the essential handbook that came out last year. Published by John Wiley & Sons as part of the Association of Fundraising Professionals (AFP) Donor Series, our book covers everything frontline fundraisers and chief development officers need to know about research, relationship management and analytics (without getting too far into the nitty gritty). Click here to take a look at it and to read our five-star reviews. Critics say "A gem in its clarity" and "Filla and Brown's [book] will transform the way you think about prospect research."
New this fall and definitely worth reading: The Chief Development Officer; beyond fundraising, by Ronald J. Schiller. For fundraisers thinking about the corner office or for those who have already attained it, this book contains case studies, interviews and advice from scores of trustees, presidents and CDOs. Click here to take a look or to buy this easy-to-read volume. A talented CDO I know read it on a flight from Miami to Heathrow and sent out a note on landing to his coffee klatch of colleagues recommending they hurry out and buy it!
Just for Fun

Fundraiser Grrl – she's just a hoot. I visit this blog when I need a quick hit of fundraising humor.  Latest gif: "Trying to get my boss's attention when we need to leave for a donor meeting" featuring a gif of …well, you've just got to see it.
And speaking of funny, check out Nonprofit Humour. It's a website with articles and timely "news" designed to give nonprofiteers a chuckle. For example, the latest article is "Santa Claus gets poor rating from Charity Watchdog." Ha!
Newsletters
Netted by the Webbys: I'll confess, Netted isn't actually new to me this year, but I like it so much I wanted to mention it anyway. Their daily email zap comes with just one short description of an app, website, product or tool that I will often either use myself or forward along to someone I know who will use it. Subscribing to Netted makes me feel like I have access to a connected group of hipsters at the cutting edge of tech sending me the hottest tools I need to know about.
And you already know about ResearchBuzz, right? If not, get over there this minute! I've been following Tara Calishain's newsletter / blog-style online goldmine that tracks search engines, databases and online information collections since the mid-1990s, and even though it's not new to me it should be on my best-of list every year. Get it on RSS feed so you don't miss anything.
White Papers
Right on the Money: How to keep the doors of your nonprofit organization open in good times and bad, published by the Alabama Association of Nonprofits. It's a well-written, powerful resource on sustainability with lots of good advice from industry experts. [spoiler alert – I was one of the interviewees.]   
The Evolving Value of Information Management and the five essential attributes of the modern information professional. This is a must-read for researchers. (Which is not to say that others wouldn't find it useful as well, but really, this white paper was written by researchers for researchers, and if you are one, you really should make the time). A collaboration of the Financial Times and the Special Libraries Association. Get it at http://ftcorporate.ft.com/files/2013/10/FT-SLA-Report.pdf
The "Predicting The Future" white paper series from the IBM developerWorks lab fascinated me this year. If you're interested in predictive analytics, this series is for you. Find it at http://www.ibm.com/developerworks/library/ba-predictive-analytics1/index.html. Geek out.
So that's it – some of my favorite new resources discovered in the last year. What have you found? If you find something useful, chances are that others will too. Thanks, and here's to more great discoveries in 2014!