Are you including social media searching as part of your prospect research?
Today's blog post is a slide show featuring some tips and tricks for getting the most out of searching Twitter, LinkedIn and Facebook.
Make sure to turn your speakers up if you're solo (or plug in your headphones) and click on the little speaker in the center of each slide to listen to the audio.
Let me know if you have found other ways to search these great resources!
Having trouble viewing the presentation in this window? Go here:http://www.authorstream.com/Presentation/HelenBrownGroup-2204575-searching-social-media-helen-brown-group/
iPad and iDevice users: I'm sorry – The audio may not work for you. It's a Flash thing, apparently. Come back later and view this post on a laptop or desktop.
Let's just dive right in, shall we? Here are my top five tips for efficient web searching.
Tip #1: Use Quotation Marks

If you want to get the best results for an exact name or phrase, always put your search string in quotes. This works really well for names, for example, of a person or an organization.
Searching on Bing for Council on Foreign Relations got me 18,700,000 hits. Searching for "Council on Foreign Relations" narrowed down the hit count to a mere two million.
This might not matter when you're searching for something like the COFR, but what if you're looking for a name? [Read more…]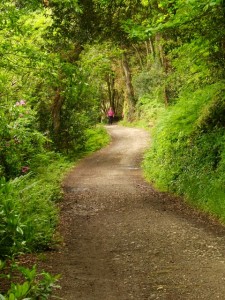 I admit that sometimes I cringe a little bit when I watch [some] other people search.
Not all people, mind you. Not professional (and natural-born) researchers. I actually love seeing how they search differently than me – the terms they use and how they use search engines and deep-web sources. I always learn something. It's fun to share techniques and watch them get from point A to point B efficiently. [Read more…]