This week we welcome HBG Senior Researcher and LA resident Mandi Matz to the blog to talk about all things Hollywood – and in particular, movie magic and money. Mandi provides us with some great resources for finding compensation and deeper financial information on everyone involved in bringing entertainment to our screens, large and small. ~Helen
---
I've lived in Los Angeles for more than 15 years. While I'm not originally from LA, I think of it as my adopted home now. When I meet people from other states and mention where I live, I inevitably get asked two questions:
Do I go to the beach every day?
Do I see movie stars all the time?
The answer to both questions is "no," but I did recently see a Hollywood A-lister at my local coffee shop.
In addition to honing my celebrity-spotting skills after all these years, I've spent a lot of time researching prospects in the entertainment industry, which can be a fun but challenging task. While a quick Google search can lead to an abundance of information about the latest deals for top stars, figuring out how much other people in the entertainment business earn can be tricky. While this is by no means a comprehensive list, here are some resources I've found to be valuable that may help you too. And while you still may not be able to calculate someone's exact compensation, these suggestions may help you make an educated estimate with confidence.
The Guilds
A good place to start when researching a writer, director or actor is the guilds to which they likely belong. The Directors Guild of America (DGA), the Writer's Guild of America (WGA) and SAG AFTRA (Screen Actors Guild – American Federation of Television and Radio Artists, otherwise known as the actors' union) all make their contracts and rates available online:
DGA rate cards outline the minimum salary schedules for directors, unit production managers, assistant and associate directors and stage managers. Rate cards for 2018-2019 through 2021-2022 are available here.
The WGA's basic agreements from 2011, 2014, 2017 and 2020, as well as its Schedule of Minimums for 2014, 2017 and 2020 are also available. These schedules list the minimum amounts paid to screenwriters, and each type of writing job has a set price. Rates are tiered depending on the budgets of the project, type of TV show (cable vs network), etc. The WGA also makes available extensive information about residuals. The Residuals Survival Guide, in particular, offers a good basic definition of residuals and how they are calculated for various projects.
SAG AFTRA's rates are available for actors of all types, including commercial, television, theatrical and voiceover. From the Contracts & Industry Resources section of its website, you can find the specific type of project and navigate to the individual rate cards.
While directors, writers and actors are typically the most recognizable names associated with a movie or television or streaming show, they are just a few of the hundreds of people who help make the entertainment we all enjoy. Many of these behind-the-scenes folks belong to United Scenic Artists, which makes its 2018-2021 film and TV – as well as theatre, opera and dance — contracts available online.  If you are looking for information about an art director, scenic or costume designer or someone who works in the art department, take a look here.
If you are researching a prospect whose job isn't covered by one of these guilds, a little creative thinking and searching may lead you to another union of which they are a member and there's a good chance that union's current contract and rates are available online. Be warned though: it's easy to go down the rabbit hole when looking at these contracts and rate cards, so keep that in mind before you start looking through them.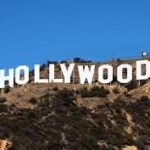 The Media of Record
Los Angeles is very much a company town, and there are many sources that specifically cover the business of the entertainment business. A news search through Deadline, The Hollywood Reporter, the Los Angeles Times and/or Variety may help answer some of your questions about what a prospect potentially earns. While each of these sources offers some content on their websites for free, you'll often find that you hit a paywall quickly.  Luckily, all of them are available through LexisNexis for Development Professionals, if your shop subscribes to that resource. Lexis has content from Deadline dating back to 2016, while content from The Hollywood Reporter and Variety is available dating back to 1991 and 1993, respectively. Content from the Los Angeles Times dates back to 1985, and the Los Angeles Times Online (content from the paper's website edition) is available since October 2020. All of these sources are updated within Lexis on a daily basis.
By the way: In 2017, The Hollywood Reporter published a salary survey covering folks at all levels of the entertainment industry, including top stars, studio heads, show runners, key grips, boom operators and make-up artists. Although this data is now a few years old, it can be a good reference point – and you may be able to cross check the information it provides with more recent news sources. What I like about this resource is that it's straightforward and easy to use, dividing each occupation into top-, middle- and bottom-dollar.
A Few Other Ideas
I'll apologize in advance because I'm going to show my West Coast bias with these next two recommendations. For the last few years, I've enjoyed listening to The Frame, a daily podcast chronicling film, TV, music, arts and entertainment and produced by Southern California Public Radio (SCPR). (Full disclosure: I'm a member of SCPR, my local public radio station). The Frame went on hiatus during the pandemic, but I hope it will come back soon. The host, John Horn, is a former Los Angeles Times staff writer who covered entertainment for more than a decade and his guests are often journalists who cover Hollywood – from both the business and the creative side. All episodes – dating back to the show's first airing in August 2014 – are searchable and free on SCPR's website.
Speaking of public radio, if you're a fan, you may already listen to the business program Marketplace, which is based in Los Angeles and produced by American Public Media. While the program covers business in general, entertainment is also often on the docket. One feature I always enjoy is its occasional "Corner Office" segment. In the past, these conversations have included figures from the entertainment world including the CEOs of the Tribeca Film Festival, the chief content officer of The Walking Dead franchise and the creators of The Marvelous Mrs. Maisel. I find these conversations enlightening for what they reveal about how top executives think, how they make decisions, and how those decisions affect us as consumers.
Both The Frame and Marketplace are available from all the major podcast providers. The "Corner Office" segment is searchable and can be listened to on the Marketplace website.
And Just for Fun (But Still Relevant)
Fans of the Turner Classic Movies network may already know about its The Plot Thickens podcast, which began its second season – "The Devil's Candy" — in July. I've enjoyed listening to it as both a movie lover and as someone who has a professional interest in trying to understand the business of Hollywood. For the latter, it provides interesting context. Season 2 of the podcast focuses on the making of the movie adaptation of Tom Wolfe's The Bonfire of the Vanities and how one of the biggest books of its time turned into a box-office disaster. After listening to this season's first few episodes (the final episode will be available August 10th), my biggest takeaway is what an incredibly complicated process it is to get a movie made. It's a minor miracle anything makes it to our big or small screens.  Something for you to keep in mind the next time that director or actor's salary seems outrageous or the next time you visit your local theater or binge watch something from your Netflix queue.
I hope these suggestions are helpful to you if and when you have to navigate the business of show business.  And if we ever meet in person…do ask me about that A-lister. I'll be happy to tell you who he was – just as soon as I get back from the beach!