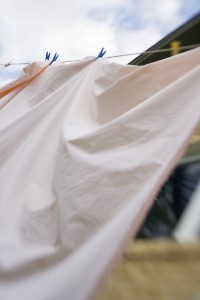 You need to spring clean your brain – really air it out and get new, fresh ideas in. At least, I know I do. This time of year, I start itching to get out and meet people and learn lots of new things. It's always worth it when I make the effort.
In addition to gaining a lot of great information, I get to hang out with old friends and meet lots of new and interesting people. Last month's NEDRA conference really got me jazzed (I mean, have you heard Dan Pallotta speak? Wow!), and no matter how many years I've been doing this, I still learn something new at every conference I go to.
If you're trying to figure out if prospect research is going to help you and your nonprofit, or if you're a research professional wanting to rev up your game for the year – take a look at this list of great conferences and seminars coming up and just GO.
Most of the conferences are pretty reasonable and many offer scholarships, so even if your nonprofit doesn't have a training budget there may still be a way for you to attend. Building up your expertise and meeting others who can answer your questions is always worth the investment.
April
15th: APRA Illinois seminar, Lewis University, Oak Brook. More here.
16th: APRA Indiana, webinar on database segmentation. More here.
16th: New England Development Research Assn., seminar on markers predicting philanthropy, Boston. More here.
16th: APRA Virginia spring conference, Harrisonburg. More here.
17th: APRA Great Plains spring conference, Ames, IA. More here.
17th: APRA Greater Houston, webinar viewing and discussion, University of St. Thomas. More here.
18th: APRA Maryland, webinar viewing and discussion, Johns Hopkins University, Baltimore. More here.
24th: APRA Metro DC annual conference, American University. More here.

May
1-2: APRA Georgia annual conference, Atlanta. More here.
1-2: Ohio Prospect Research Network spring conference, Columbus. More here.
6th: APRA Minnesota spring conference, St. Paul. More here.
7th: APRA Canada, webinar, private company valuation. More here.
8-9: APRA Florida annual conference, Tampa. More here.
9th: APRA Wisconsin spring conference, Kenosha. More here.
16th: APRA Michigan annual conference, Lansing. More here.
23rd: APRA Northwest annual conference, Seattle. More here.
27-30: Mid-Atlantic Regional Conference, Philadelphia. More here.
June
6th: APRA Illinois Basic Skills Workshop, Evanston. More here.
26-27: California Advancement Researchers Association, Palm Springs. More here.
Have I missed anything? Let me know and we'll get it on the list!