This week we welcome HBG Senior Researcher Heather Hoke to share her knowledge on the blog. Every year, nearly a third of attendees at our professional association conference are brand new to our field. The Apra conference in July is one of the best places for new researchers to find in-depth training and unparalleled opportunities to network, test-drive critical resources, and learn from experienced colleagues. If you don't have the budget this year but still need information to get you started, Heather's article will help launch you with lots of advice and resources.
---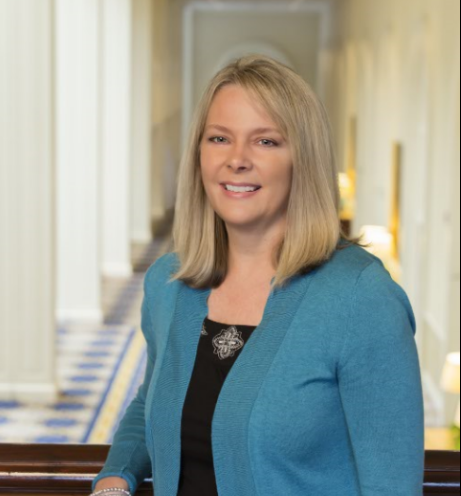 I have been a development researcher for more than 15 years and have had the opportunity to meet many new researchers starting out in our profession who need to learn the basics. It's an exciting time for them, but our field can be a bit overwhelming.
I have met folks just starting out in a non-profit or educational institution with no prior experience or training on how to do prospect research to advance fundraising. And sometimes, to make things more difficult, there may be no researcher on staff to guide them.
I have also heard countless stories of staff in other job functions (administration, database coordination, events, and more) that have been asked to find information on donors.
Some fundraising colleagues have also approached me to learn more about the work that I do. Subsequently I have served as a mentor to help them add prospect research to their fundraising skills.
So in response to all of these newcomers to prospect research, I created a list of free research resources that could start someone out that had little to no experience, and little to no budget to purchase paid subscriptions.
Getting started
Let's say you are given a donor name and address (if you are lucky it is a full address!), what do you do next? Where do you start?
Don't worry, there are free resources that can get you started on learning more about your donor!
Who is the individual?
Google Advanced Search Operators
The way you search Google can limit your hits to relevant ones. Try  various searches with the information you have, such as:

"John Anderson" Greenwich CT

"John * Anderson" Greenwich CT

"John and Rebecca Anderson" Greenwich

"John * Anderson" CT site:.org (for nonprofit affiliations and/or philanthropic gifts)

LinkedIn
Self-reported career history, affiliations, and bio.
People Search
Can include career, education, age, cities and states of residence, additional names, and potential family members.
Federal Election Contributions
If the individual has made any federal election contributions you can find their address, employer/occupation, contribution amounts and dates, and recipient.
Lawyers:

Can find an attorney bio, photo, and business contact information.

Doctors:

State Medical Boards Licenses

Can include experience, specialties, and education.

Can find medical school, residency training, medical specialty, hospital affiliations, and business contact information.

Can find certifications, education, active licenses, and actions.

Federal Employees
Search by name to see occupation, grade and salary by year.
Politicians:

Can find a bio and photo.

Businessperson:

Public Company Website "Investor Relations" Section

May include business address, website, rankings, top competitors, and company profile on public and private companies.

Includes financial information, executives and key facts.

Go to the "Investor Relations" section of a public company's website to find executive bios, board of directors, and company information and news.

Investment Adviser
Can find an individual's professional background and conduct, current registrations, and employment history.
How do I contact the individual? 
| | |
| --- | --- |
| Phone numbers: | In addition to a phone number, you may also find maiden name, potential relatives and former city and state of residence. The information is not always accurate. |
| Email | Source for business email addresses. |
Is the individual wealthy?
Real estate:

Can include a description of the property, photos, an estimate of its value, and when the home was last sold.

Links to US property assessment databases that allow you to search by owner name or property address to find the assessed value of real estate.

Searchable by state, this is a portal to state websites, and those Tax Assessors' and Recorders' offices that have developed web sites for the retrieval of public records.

Public Company Website "Investor Relations" Section
Look for annual proxies (SEC form type DEF14A) which detail executives and directors' compensation, stock and options holdings, and retirement agreements.
Securities and Exchange Commission (EDGAR)
Can find compensation and stock holdings of executives and directors of public companies in proxy statements (SEC form type DEF14A) and insider stock transactions.
Top Art Collectors
Includes top 200 art collectors worldwide. Includes bio, location, source of wealth, and art interests.
Compensation
This is a link to a blog which includes numerous resources you can use to find compensation information and determine estimates.
Is the individual philanthropic?
Google search
Try searching "John Anderson" site:.org (and other search variations including spouse name). In addition to philanthropic gifts, this may also find nonprofit affiliations for the individual.
Foundations:

You can search by foundation name. The Form 990s will include the assets, grants, and trustees/directors.

You can search by foundation name. Results will include contact information, background and purpose of the foundation.
The list above should give you a good start for your research. These and many more links can be found in the HBG Prospect Research Links Library (registration is free). Other resources to consider are your local library and our national professional association, Apra. There is also an active discussion group, PRSPCT-L whose subscribers work in non-profit fundraising, specifically those engaged in prospect research, data mining and analytics, and relationship management.
If this is the start to your development research career, this is just a glimpse into the public resources that are available to you. There is so much more to learn and find! You're off to an exciting career that will offer you endless paths to advance your knowledge.