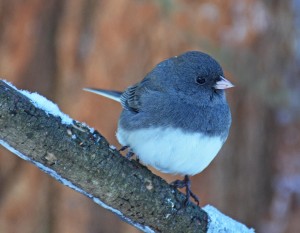 Although more people are piling into an ever-growing array of social media outlets every day, it's still fairly rare to see a Klout score or Twitter summary on a prospect research profile. Maybe it's because we major gifts specialists assume that it's only Xers and Millennials using these platforms, and they're not yet ready to make large gifts.
But according to Ledbury Research, which studies the habits and demographics of high net wealth individuals (HNWI) in the United Kingdom, at least 75% of HNWI use social media regularly.
The largest group actively uses LinkedIn (47%), which makes sense since so many are businesspeople, but Facebook (42%), Google+ (17%) and Twitter (13%) are also used regularly.
They report that 33% of the wealthy use three or more social media outlets.
A potential discovery rate of one third! I'd like to have those odds more of the time when I'm researching hard-to-find folks, how 'bout you?
So if our wealthy constituents are posting publicly on Twitter, Facebook, or Google+, shouldn't we see what they have to say? Maybe they're talking about us! (at least, don't we hope so?)
TWITTER
Recently I was researching a wealthy individual for a university client of ours, and as usual I found information on LinkedIn and saw in the contact information he shared that he also had a Twitter account.
In browsing his Twitter feed, I discovered that the donor not only had a keen interest in a particular professional football team (who knew he was a sports fan?!) but verifiable personal relationships with the owners and certain players: Instagrammed photos! I wondered, "Could that be beneficial in some way for relationship building between the university's athletics program and the pro team? Or might the donor be interested in athletics scholarships?" I don't know much about the legalities of pro/college relationships (and that's for the university to work out), but I do know that athletics scholarships are always welcome.
I also noticed a theme emerging in the type of information the donor shared and re-tweeted. It indicated a strong likelihood that he would be interested in a new philanthropic priority area at the university that isn't going to be announced for another six months. Could there be the possibility of a lead gift opportunity?
Finally, I saw in his feed several mentions of the university itself. The donor re-tweeted several of the communications department's broadcasts, and added his own comments. I know that in many cases a university's communications department is completely separate from the fundraising office, and these expressions of interest might go unnoticed. It was certainly worth my noting it in the profile.
What I like about Twitter for prospect research is that it provides us with ideas about a donor's possible philanthropic interest areas – and even clues to their inclination to make a gift. If they're retweeting or commenting on stories about your organization, what are they saying? Good things? Or are they critical? Either way, there's an opportunity for a conversation.
GOOGLE+ and FACEBOOK
Quite frankly, I was surprised to see such a high percentage of HNWI on Google+. But it's not a surprise to the smart folks at Forrester Research, who found in a survey that 22% of online adults visit G+ each month, about the same number that use Twitter.
Perhaps one reason why they like G+ is the opportunity to be more free with the length of their posts (compared to Twitter) in an environment that still feels professional (compared to Facebook). It's sort of the business casual Friday hangout place of social media.
And because it's a Google product, searching for people who are on G+ is pretty simple. On the down side, as with Facebook, most people don't have a public Google+ stream (although I've been surprised with grip-n-grin snaps on G+ and vacation-home photos posted on Facebook every once in a while!). It's a 99:1 bet that you won't see most peoples' feeds, but hey – there is always that 1%.
ADD SM SUMMARIES TO PROFILES
Reading through the last six months or year of a prospect's social media feed can give you a good sense of the themes and interests that they have. Try adding a social media summary to your next profile when you notice useful cultivation-strategy ideas that could be communicated to a frontline fundraiser.