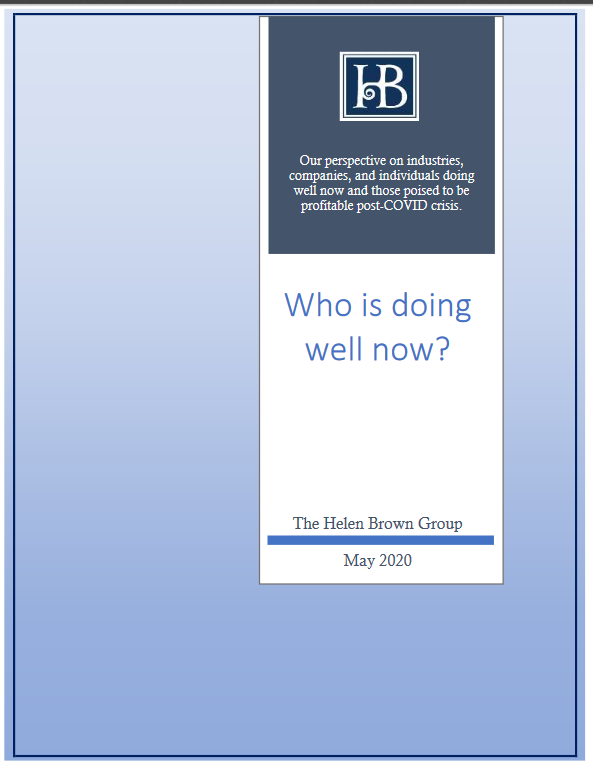 A month ago I wrote an article for this blog called Who's Doing Well Now? which highlighted several companies and individuals that were doing well financially due to their prescience about the market or because of the goods and services that their company is manufacturing, shipping, or selling during this pandemic.
Since then, a number of other companies and individuals have been added to that list, and I've gotten overwhelmed (in a good way!) with articles about philanthropists stepping up right now. It was too much important, good information not to be shared to help our sector.
So we wrote a white paper to pull this information together for you. We hope that it helps you and your nonprofit identify prospects and industries that will help you get through this time.
It may be that the specific individuals and companies you see in this white paper aren't in your database – but people like them, or industries they represent, might be. You may be in the UK or EU or South America and the company names are all different but use this as a creativity lab for prospecting.
The white paper is here in our Learning Media Library and it's free. Let us know if you find it useful, and add any articles or resources in the comments that you've found to be helpful.