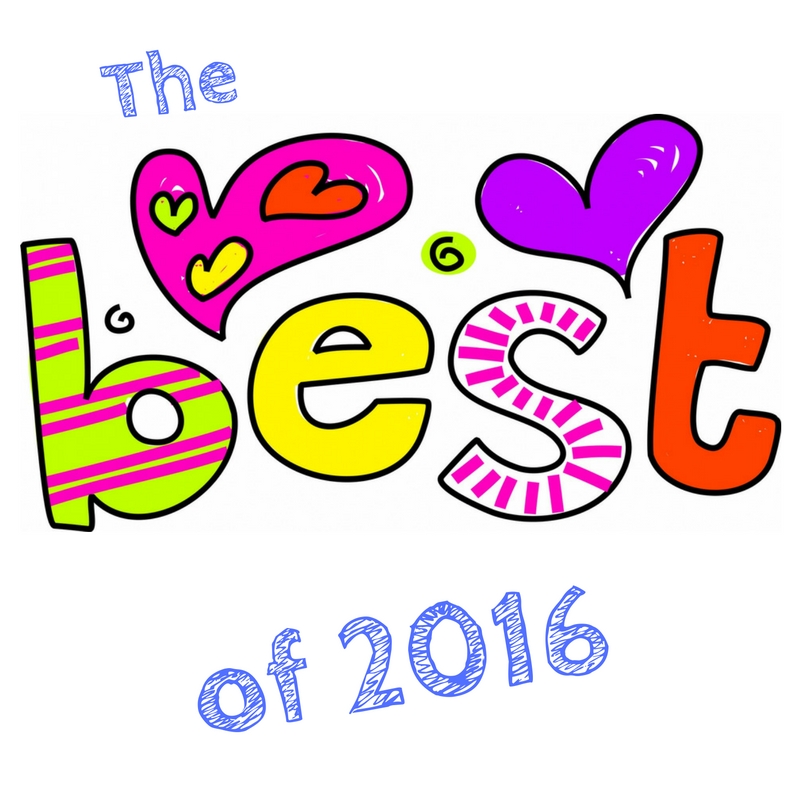 I'm going to get to the top posts of 2016 in just a second, but as we bid goodbye to 2016 – a rollercoaster year if ever there was one – we at The Helen Brown Group wanted to take a moment to say thank you.
To our clients, thank you for making 2016 our best year yet. Your missions – and your personal dedication to them – inspire us to do our best work for you. Our appreciation also goes out to the kind folks who point others in our direction – grateful thanks for your referrals.
To our 1,200+ Intelligent Edge subscribers and to the readers who drop by, thanks for signing up, for reading, and for your comments, both on and offline. Two years ago, our mailing list comprised 65 hearty souls! We couldn't be prouder of the way our readership has grown or thank our wonderful guest bloggers enough. Thank you.
We also really appreciate our vendor partners, who make the great tools we use and who share our commitment to using quality information to make the world a better place.
And to our colleagues in the prospect development community – thank you so much for your support and for the part you play in building and growing this wonderful profession.
And now, to our top five…
This past year, several of our  articles struck a real chord with people. They were shared via email and social media, and were commented on within the prospect research and wider fundraising communities. Here they are in case you missed them, the top 5 Intelligent Edge articles of 2016:
NUMBER 5
You Got Played. I Got Played. We all Got Played
One of the biggest eye-openers for people across the political spectrum this past year was how quickly and easily fake news stories were spread and became mainstream. As information professionals, knowing what's real and what's false is critical when fiscal decisions are being made based on our research. This article explores ways to know if the article you're reading is worthy of your trust.
NUMBER 4
Interviewing Venture Capital and Private Equity Professionals
This guest post by Amelia Aldred and Namrata Padhi from the University of Chicago tells the story of what happens when two fundraising researchers conduct first-hand interviews with prospects. Amelia and Namrata got great answers to questions like, "What do you wish fundraisers knew when talking to you?"
NUMBER 3
A guest post by HBG's longest-serving employee, Senior Researcher Rick Snyder, who shares his useful and actionable insights on the key traits that make for a happy and successful career in prospect research.
NUMBER 2
Every March the prospect research community celebrates Prospect Research Pride month, with bloggers blogging, podcasts casting, and social media shares happening right and left to share information, tips, tools, techniques and to help widen awareness of the good that our profession does. This article was written on the first of the month, but every time a new article was created by a prospect development blogger, we added it to the Further Reading section at the end. A compendium of wonderfulness that you won't want to miss.
<drumroll please>
NUMBER 1
Why Virtual Workers Are a Real Asset
This guest post by HBG Senior Researcher Heather Hoke created a load of shares and comments on social media by researchers and frontline fundraisers everywhere. Heather shared her – and others' – experiences in the land of the virtual worker, as well as hard science on the benefits and challenges of this growing HR frontier for companies and nonprofits worldwide.
BUT WAIT, THERE'S MORE!
As a bonus, here are 5 of my favorite articles and features from around the prospect development blogosphere in 2016:
THAT'S IT!
Thanks for reading everyone! We look forward to bringing you more great articles and guest bloggers in 2017. As always, if there's a topic you'd like us to explore, don't hesitate to drop us a line. Happy New Year!