You know that the Sunday Times Rich List came out this past weekend, right?
The list is a tremendous feat completed annually by Philip Beresford and Robert Watts (who will take over for Beresford later this year). For me it's like someone showed up at my door handing me keys to a snappy convertible, a box of Lake Champlain chocolates, and a leash with a wee sleepy puppy at the end of it.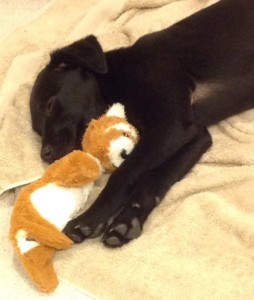 Yes, I'm self-aware about my tendency toward hyperbole, but seriously, I'm pretty sure I heard angels weeping on Sunday.
Wonderfully, the ST list of the top 1,000 wealthiest isn't just one list, it's actually 28 glorious lists. There's some overlap, of course, but Beresford and Watts don't just rehash and reorder the 1,000 – there are many more names to be found in the separate, searchable, lists.
The mother list is the massive, thousand-strong Who's-Got-The-Most-Money-in-Britain list.
Then it's broken down and added to by country/land mass/region, including (but by no means limited to):
They also gathered:
And the lists go on.
Panama Papers followers might be interested in the featurettes on the richest on the Channel Islands and the Isle of Man. (Just sayin'.)
But let's take a peek: who are the top 10 richest people or families in the UK?
| | | | |
| --- | --- | --- | --- |
| Rank | Name | Wealth | Source of Wealth |
| 1 | David and Simon Reuben | £13,100m | Property, Internet |
| 2 | Sri and Gopi Hinduja | £13,000m | Industry, Finance |
| 3 | Len Blavatnik | £11,590m | Investment, Music, Media |
| 4 | Galen and George Weston and family | £11,000m | Retailing |
| 5 | Ernesto and Kirsty Bertarelli | £9,780m | Pharmaceuticals |
| 6 | The Duke of Westminster | £9,350m | Property |
| 7 | Charlene de Carvalho-Heineken and Michel de Carvalho | £9,150m | Inheritance, Brewing, Banking |
| 8 | Kirsten and Jorn Rausing | £8,700m | Inheritance, Investment |
| 9 | Hans Rausing and family | £8,600m | Packaging |
| 10 | Alisher Usmanov | £7,580m | Mining, Investment |
But it gets even better
Because, in addition to the main list, there's also the Sunday Times Giving List, created in collaboration with the Charities Aid Foundation (which knows a thing or two about British giving). And CAF very generously provides full access to that list here. Free!
From established top donors like Lord Sainsbury and his family (who gave away a reported 40% of their residual wealth last year!) to new philanthropists like athlete Andy Murray, the Giving List details not only each individual's giving in the past year, but also breaks out their giving as a percentage of their wealth, so you can rate them on a philanthropic index scale. Yes, they're philanthropic, but just how philanthropic are they? (That throws Ted Turner's gauntlet down a little further, doesn't it?)
The Giving List also provides keywords/tags for each donor's philanthropic priorities. (Are you taking notes, here, Forbes? Because The Times is really taking it to the next level for those of us in the Third Sector.)
All told, nearly a fifth of people on the Sunday Times Rich List gave £1m or more last year to charity, and the trend continues to move up.
Who were the top 10 givers?
Lord Sainsbury and family who gave £220.5 million to education, the arts, and humanitarian causes
Alan Parker, who donated £149.6 million to the environment and human rights
Trond Mohn and Marit Mohn Westlake, who gave £130.3 million to medical research
Jamie Cooper, who donated £118.5 million to health, climate change, and nutrition
Sir Chris Hohn, who gave £118.5 million to health, climate change, and nutrition
Galen and George Weston and family, who donated £115 million to education, the arts, social welfare, the environment, and religious causes
Alisher Usmanov, who gave £106.7 million to the arts, science, and sports (fencing)
Sir Michael Moritz and Harriet Heyman who donated £92.6 million to education, the arts, medicine, and humanitarian causes
Ernesto and Kirsty Bertarelli, who gave £87.3 to medical research, conservation, education, and community causes
Samuel Tak Lee and family, who donated £83.4 to education
The thing to remember here (and maybe even the best part) is that there's no way the ST Giving List is complete. Some philanthropists are uninclined to have a charity publicize their major donations. That's changing a bit, but from one country to another philanthropic customs are different. For example, you just don't find donor lists published by every nonprofit in the UK like you do here in the US. Furthermore, if you consider that some religions direct that all of a person's philanthropy should be kept mum, I'd bet that what's on the CAF/Sunday Times Giving List could be closer to the ante than the full kitty.
Regardless, the Giving List is a solid start and inspirational. It inspired fundraiser/consultant Susie Hills (former managing director of consulting agency Graham-Pelton) to sound the horn for more major donor fundraising efforts beyond just higher education organizations, and I couldn't agree more. In order to be good stewards of past donor gifts and of our nonprofits' futures, it's incumbent on us in fundraising to use those donations efficiently. There are quite a few UK-based non-higher education–based charities who are doing exactly that by utilizing prospect development and major donor programs, and they're the ones seeing greater results.
On this side of the Atlantic, Giving USA reports year after year that 80% of all donations to nonprofits come from living individuals and bequests. Those receiving $million+ gifts all put massive, professional effort into identifying, researching, and forming meaningful relationships with prospective donors. Yes, it's a lot of work, but the rewards for both nonprofits and donors are worth it.
But back to the lists
The Sunday Times Rich List and Giving List are simply great resources. If you're raising money from prospective donors in the UK or Europe, it's really worth downloading the free Giving List and plunking down the £65/$95 to get access to your own copy of the Rich List. They don't even pay me to say that.