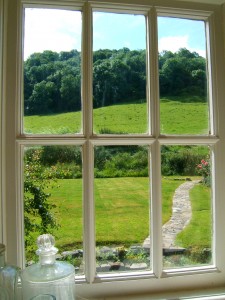 If you're like most mid-to-large sized charitable or educational organization, you have a growing number of prospects and donors that live outside your home country.
Researching international prospects can be overwhelming, especially if you have a number of constituents and very little information. It's fairly easy to hit up against a brick wall. What's the most efficient way to get a window on your very best prospects overseas?
While not perfect, a wealth screening can provide you with a much better view.
Wealth screening companies match information in your constituent database to data they hold about individuals with significant assets. Many vendors can also make matches against lists of donors to charitable organizations or political candidates and causes, showing their commitment to philanthropy and their areas of interest.
WHO ARE THESE SCREENERS, AND WHERE CAN I FIND THEM?
Wealth screening companies are well established in the United States and United Kingdom, but experienced services exist in other areas of the world as well.
Since this is a popular (and recurring) request from clients and on industry listservs, we wanted to provide you with a list of all of the screening companies we're aware of and the countries/regions in which they specialize.
This list is drawn up as a public service – inclusion on the list does not (necessarily) mean an endorsement. If you're a wealth screening vendor working in the not-for-profit sphere for over five years and we've missed you on this list, please let us know.
AUSTRALIA
ASIA
EUROPE
UNITED KINGDOM
UNITED STATES
ARE WEALTH SCREENINGS WORTH THE MONEY?
If you have always suspected that wealth screenings might be a waste of money, read this. There are reasons why you may be right.
But if you want to get the most out of a screening, here are ten tips to help you get your money's worth.
Have you done a screening with a screening company outside of your country? What advice can you share with others? Comment below!