Happy Prospect Research Pride Month, everybody! It's been pretty thrilling to watch #ResearchPride grow over the past 9 years, shining a spotlight on this most wonderful of professions.
And that's what we're going to highlight this month on The Intelligent Edge – careers and leadership in our field. What motivates some of the leaders in our field to innovate (or just keep moving forward some days)? What inspires newcomers, and what keeps it interesting and fresh for folks who've been in the field for a long time?
This week we highlight an article from my colleague Chelsea Morin. One of the things we struggle with as a profession is how to advertise. How do we let people know that our profession exists? How do we reach out and recruit the curious? Chelsea is new to the field and she shares some terrific perspective that we can all benefit from, including great advice for people considering prospect research.  ~Helen
---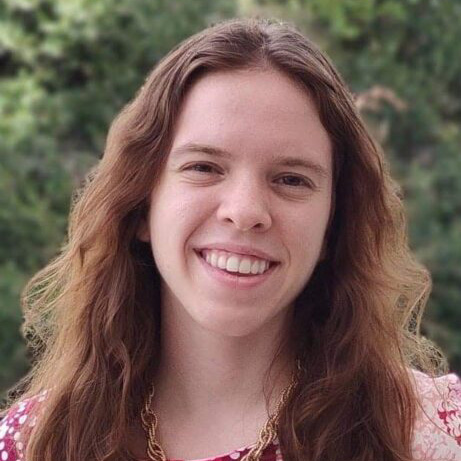 My path to research
In November, my lovely colleague Kelly Labrecque wrote a great article about how she and many of our colleagues in the field of prospect research fell into the work one way or another. This got me thinking about my own path. In college, I always knew I wanted to "help people" in some way but this was, of course, a very nebulous concept that could have been applied in a million different ways.
Over time, my focus sharpened into working with nonprofits and I interned with some really impactful organizations. But as I got closer to graduation, I still wasn't exactly sure what I wanted my work with nonprofits to look like.
By chance, I noticed that my soon-to-be alma mater was hiring for an entry-level position in the development and alumni relations department. The position itself consisted of speaking with local alumni but was situated within the research and analysis team. It was from that team that I learned about the field of prospect research and how it could be used to help organizations further their goals.
After a couple of years, I realized my passion for research and went on to join the Helen Brown Group. My path to prospect research was quicker than most, so I'd like to use this space to recommend this less common career path for impact-oriented college students and early career professionals.
What is prospect research? Why is it important?
For the uninitiated, what even is prospect research? It's so many different things. But to keep it simple, it usually involves conducting research for a nonprofit about individuals and companies who may be interested in supporting their organization. Some typical tasks include finding real estate or stock holdings, previous philanthropy, or possible connections to the nonprofit's board members or volunteers.
Nonprofits are bolstered by generous support from donors, and prospect researchers can help to find those donors. We can also find additional information to help bring them into the fold.
Could prospect research be for you?
One of the greatest aspects of a career in prospect research is that you get to work every day with organizations that are making a difference. This kind of work is needed at institutions of all different shapes, sizes, and causes. So, there are plenty of opportunities to find an organization that fits with your interests and passions. And if those passions change over time, you can always seek out your next role at an organization that fits with your new direction.
Even if you are feeling a bit adrift (I certainly remember that feeling) or feel that your interests haven't neatly coalesced into one particular area that you'd like to explore for your career, I would still humbly submit prospect research as an excellent option. From writing detailed profiles to researching IPOs to finding new prospects, the work is varied and allows you to delve into a number of different areas.
What makes a good researcher?
If you're a curious person who enjoys solving puzzles and synthesizing information in useful ways, then prospect research may be a natural fit for you.
You can study anything in school and become a prospect researcher, but many who studied the humanities and social sciences seem to make their way into the field. These areas may be well-suited to this kind of research because they involve digesting lots of information, remembering details, and making connections.
Prospect research may also be for you if you enjoy continuously expanding your skill set. I am still a newcomer to the field myself but in the past year alone I've had opportunities to learn more about donor advised funds, SEC filings, the private equity landscape, New York real estate, and compensation estimation. Those things may sound tedious to some, but if any of them piqued your interest then this career may be right up your alley.
Where can you learn more?
If you're still in school, try connecting with your university's development and/or alumni relations department. This could be through the annual fund, student giving drives, or even internships or work-study opportunities. Not only can you learn from them, but it is more than likely that they would be very excited to learn from a current student too.
If you're an early career professional interested in learning more, try joining a local chapter of  Apra, such as NEDRA. These groups often host bootcamps, seminars, and webinars for those who are newer to the field. And you just may make some useful professional connections as well.
Finally, to those reading this who already work in prospect research – please share this post with anyone you know who may be searching for a unique and exciting way to start their career! After all, Research Pride Month is here!